Meghan Markle Dishes On The Royal Family Member She Gets Along With Best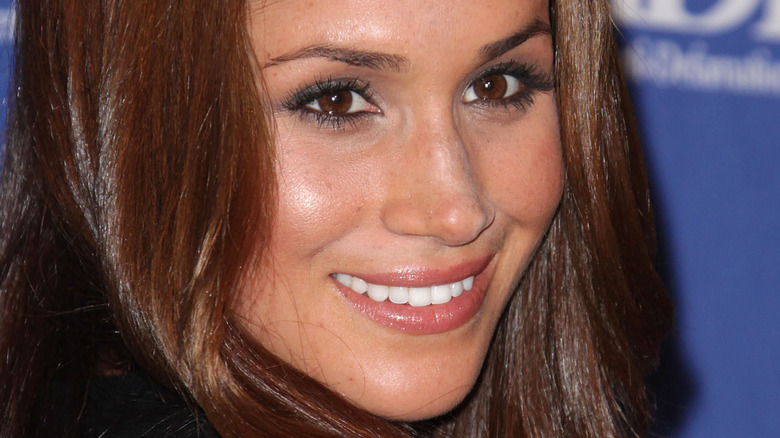 DFree/Shutterstock
Meghan Markle hasn't been afraid to speak up about the treatment she reportedly received from the royal family after she married Prince Harry. According to reports, it seems that many members of the royal family have been cruel to Meghan. Catherine, Duchess of Cambridge and Harry's sister-in-law, reportedly confronted the prince about his relationship with Meghan, according to the tell-all book "Royals at War: The Untold Story of Harry and Meghan's Shocking Split with the House of Windsor" (via Cafe Mom). Supposedly, her comments were "gentle" in nature, but they were reportedly enough to leave a sour taste.
While Harry and Meghan have continued to claim the royal family behaved in toxic ways, the queen was quick to dismiss these accusations, per Elle. In a statement, she shared, "My family and I are entirely supportive of Harry and Meghan's desire to create a new life as a young family. Although we would have preferred them to remain full-time working members of the royal family, we respect and understand their wishes to live a more independent life as a family while remaining a valued part of my family."
Meghan and Harry continue to remain distanced from the family. But in a November 18 interview with Ellen DeGeneres, Meghan shared that there is one member of the royal family whom she really likes.
Meghan is closest with Harry's cousin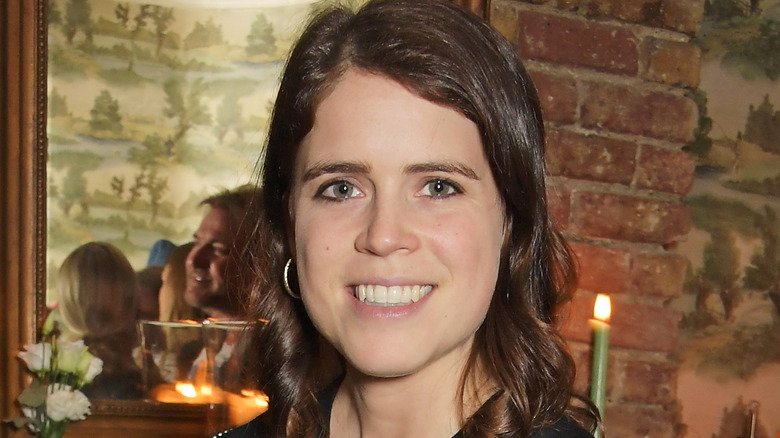 David M. Benett/Getty Images
In Meghan Markle's November 18 interview with Ellen DeGeneres on "The Ellen DeGeneres Show," she talked about her close relationship with one member of the British royal family, per the Daily Mail. Her tight relationship is with one of Harry's cousins, with whom he has always been close. It turns out, both the Duke and Duchess are still close to Princess Eugenie, and their relationship dates back to before Harry and Meghan's romance went public.
Meghan dished on "Ellen," "He came to see me in Toronto, and our friends and his cousin Eugenie and now her husband, Jack, they came as well, and the four of us snuck out in Halloween costumes to just have one fun night on the town before it was out in the world that we were a couple." She continued, "It was a post-apocalypse theme, so we had all this very bizarre costuming on, and we were able to just have one fun final night out."
It's no secret that Meghan and Eugenie are close. According to Us Weekly, the relationship between Meghan, Harry, and Eugenie has been special from the start. "Eugenie is really the only member of the royal family that Meghan is still close to," a royal insider explained to the magazine in February. It seems the women have bonded over their pregnancies, as well as their close relationships with Harry.