Joe Biden Speaks Out About Betty White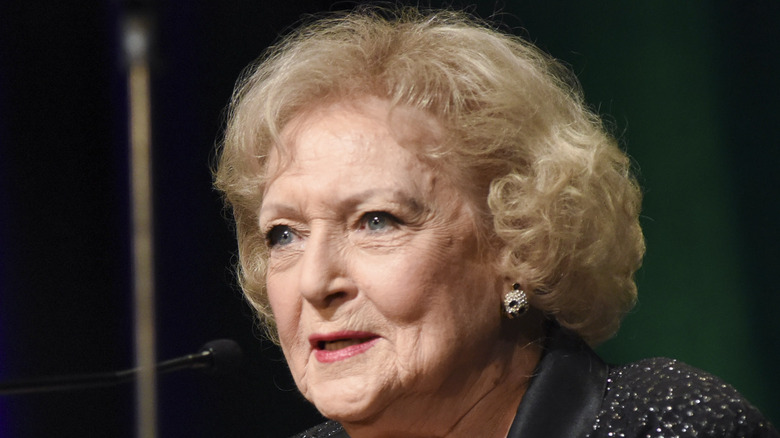 Vivien Killilea/Getty Images
She had been planning her 100th birthday celebrations when the sudden news of Betty White's passing sent shockwaves that went beyond the entertainment world. After he was told of her passing by a reporter, President Joe Biden remarked: "That's a shame. She was a lovely lady. Always was.," and then added "Ninety-nine years old. As my mother would say, God loved her. Incredible" (via Newsweek).
First Lady Jill Biden was no less effusive of her praise for the actress, saying: "Who didn't love Betty White? We're so sad about her death."
The president also used social media to send out his sympathies and share his thoughts with those closest to White, saying "Betty White brought a smile to the lips of generations of Americans. She's a cultural icon who will be sorely missed. Jill and I are thinking of her family and all those who loved her this New Year's Eve."
US Army called Betty White "A true legend"
The President wasn't the only government official who took to Twitter to honor White's memory. House Speaker Nancy Pelosi also paid her own tribute to the legendary actress, saying: "Today, we lost a beloved TV icon. Betty White was a pioneering actress, who blessed generations of Americans with her talent and humor for 8 decades. May it be a comfort to her loved ones and many admirers that so many mourn with them during this sad time." The U.S. Army also expressed its sadness for the loss of someone who had given the troops — and her country — so much. "We are saddened by the passing of Betty White. Not only was she an amazing actress, she also served during WWII as a member of the American Women's Voluntary Services [AWVS]. A true legend on and off the screen," it said, via Twitter.
Pop Culture says the actress had set aside her acting and modeling career as hostilities marking the beginning of World War II broke out. Members of the AWVS, including White, carried out duties that included photography, driving ambulances, and trucks, as well as firefighting.