Prince Charles Has A New Year's Message He Wants Everyone To Hear
Matthew Horwood/Getty Images
Prince Charles, heir to the British throne, has spent much of his adult life working to support a number of charities with a focus on "harmony and sustainability" (per Clarence House). He has established a number of charitable initiatives including Turquoise Mountain, which, according to their website, works to "revive historic areas and traditional crafts" in parts of Asia and the Middle East. He also worked with the World Economic Forum to create the Sustainable Markets Initiative and Council that helps fight against biodiversity loss and threats from climate change.
His charitable support also extends to issues of human rights. Prince Charles is the President of the British Red Cross and a patron of the International Rescue Committee, both of which, according to a recent Clarence House Instagram post, "work with communities displaced by war or conflict." The Clarence House social media accounts are used to release statements from the Prince of Wales and the Duchess of Cornwall.
In that same post, Prince Charles revealed his wish for the world in the new year.
Prince Charles urges people to act with courage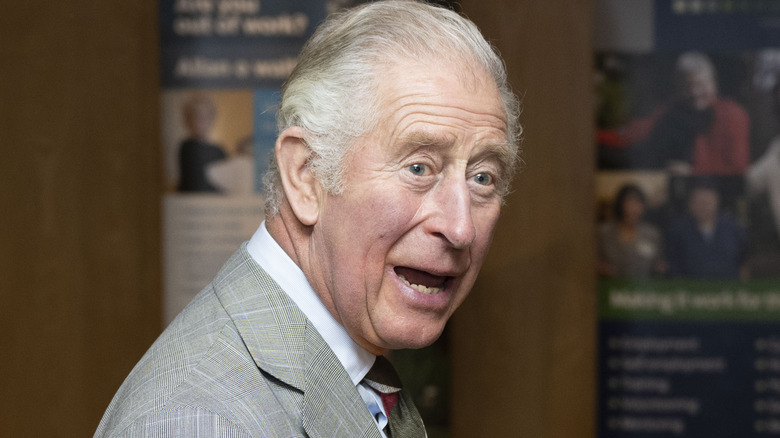 Matthew Horwood/Getty Images
Prince Charles used his New Year's statement to highlight some ongoing humanitarian concerns.
"As we start a New Year, we might take a moment to remember the many people around the world who are standing up for freedom and human rights," the Clarence House Instagram post read. "In places such as Afghanistan, Syria and Myanmar, among others, the threats and reality of political and religious persecution and insecurity are coupled with an increasingly dire humanitarian situation."
But he didn't end the message by pointing out what was going wrong; he honored those who were fighting against injustice and asked the world to be a part of that.
The post went on: "In the face of such adversity, incredibly brave individuals, local communities and international organizations are responding to great needs by providing vital assistance. I pray for peaceful resolutions to these conflicts and that we might all be blessed with the courage to support those in need, wherever they may be."
The Clarence House Instagram page has frequently been used to spread messages of advocacy for the charities supported by Prince Charles and Camilla. For Christmas, they posted about Age UK and The Silver Line, charities that help provide support for older people in the U.K..