Is Another Member Of The Royal Family Rushing To Publish A Memoir Before Prince Harry?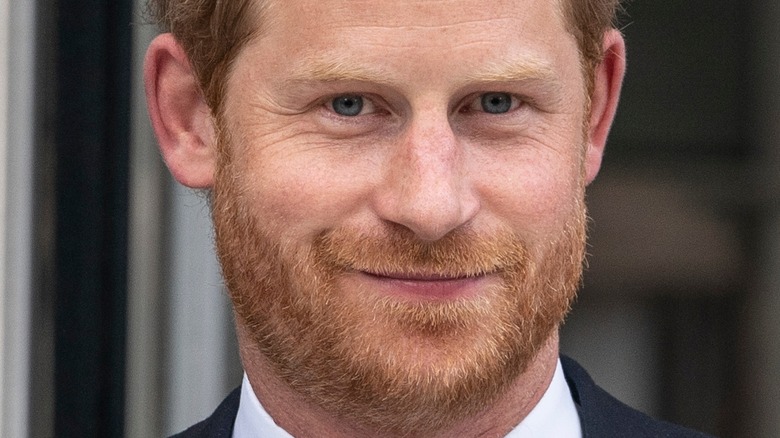 lev radin/Shutterstock
There has been much ado about Prince Harry's upcoming memoir, which will supposedly reveal secrets about the royal family that he learned and experienced during his life inside the palace walls. The royals have been preparing for the inevitable backlash that will result from Harry's tell-all now that he has shirked his royal duties. But another royal might beat him to the punch and put out a memoir of his own before Harry can: Prince Edward, the Duke of Kent.
A source close to the duke — who is not to be confused with the queen's son Prince Edward, Earl of Wessex — reportedly told Daily Mail that his upcoming book will take readers "behind the scenes of the world's most celebrated family." Specific details on what the book will contain have been scant as of yet, but we do know when it is set to be released. Daily Mail reported that the book will be published in May, shortly before Queen Elizabeth's platinum jubilee celebration. This timing has Prince Edward's book coming out ahead of Prince Harry's — a timing decision that cannot be coincidental. 
Unlike Harry, who has separated himself from the royal family, Edward has remained a strong proponent for the royals and steadfastly loyal to his cousin, the queen. Odds are his and Harry's books will tell much different versions of what it's like to be a part of the royal family. 
Inside Prince Edward's upcoming memoir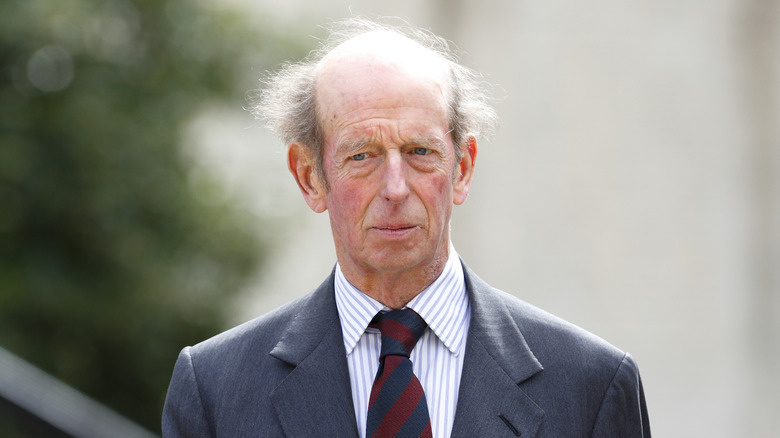 Max Mumby/indigo/Getty Images
Along with his royal duties, Prince Edward is also an amateur photographer, per Express. The book will include many of Edward's own photographs and focus on "the most important moments and themes of The Queen's life and seventy-year reign." As the queen's close confidant and friend, Edward is poised to shed light on the more positive aspects of her reign and the many milestones for which he was present. 
Meanwhile, Prince Harry's book will likely have a much different tone. Set to be published in late 2022, Harry's book has raised concerns that the royal family will not be painted in a kind light. Prince Harry announced his book in July 2021. "I'm writing this not as the prince I was born but as the man I have become," the prince said in a statement at the time, per Esquire. "I'm deeply grateful for the opportunity to share what I've learned over the course of my life so far and excited for people to read a firsthand account of my life that's accurate and wholly truthful."
Prince Charles, in particular, may have much to be concerned about when it comes to Harry's book. "If I was Prince Charles, I'd be looking for a pile of coats to hide under," royal expert Andrew Morton told Us Weekly. "I think we're going to see Charles once more in the firing line." However, Edward's book will surely be more kind. Perhaps the two will balance each other out.