An Old Clip Of Barack Obama Writing A Note To Betty White Is Turning Heads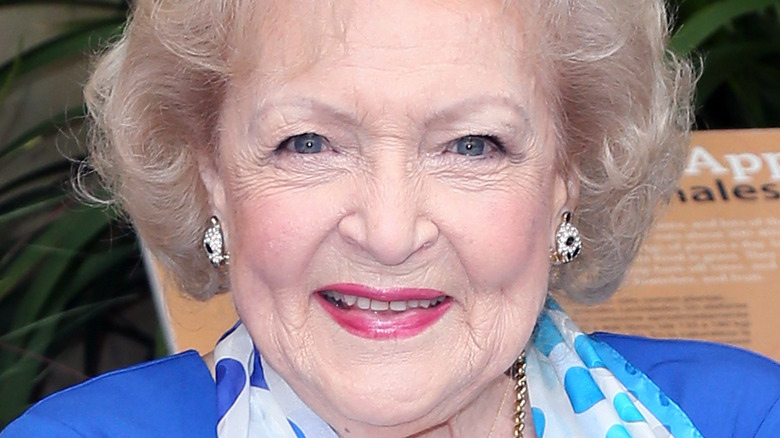 David Livingston/Getty Images
Betty White spent a lifetime making people smile and laugh, with her death just weeks short of her 100th birthday devastating Americans and the world on December 31, 2021. During the last years of her life, she became a cultural icon thanks to social media — with the younger generation discovering the joy she brought, and older fans remembering just how many laughs they would get on a Saturday night as White's Rose Nylund would sit around a kitchen table eating cheesecake and telling tales of St. Olaf to her friends Dorothy (Beatrice Arthur), Blanche (Rue McClanahan), and Sophia (Estelle Getty) on "The Golden Girls" from 1985-1992 (per IMDb).
A decade ago, when White was about to celebrate her milestone 90th birthday, some people couldn't believe a performer who was always so lively and young at heart could have really reached such an age. One of those people was the president at the time, Barack Obama. In fact, Obama penned a birthday note to White in 2012 that shows the former president knows how to laugh just as much as the former golden girl did.
Barack Obama had a very funny request for Betty White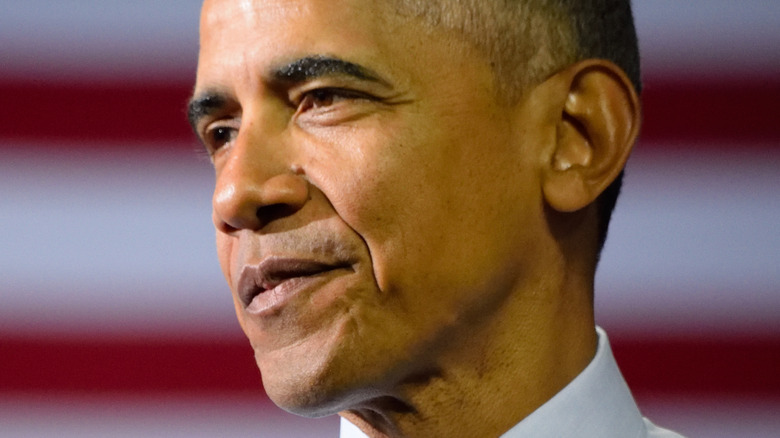 Evan El-Amin/Shutterstock
As the world mourned Betty White on social media over New Year's weekend, more and more videos of White being her delightful and hilarious self surfaced. That includes one particular tweeted video of Barack Obama writing that note to White for her 90th birthday — a note that is quite clearly tongue-in-cheek, but was also a sign of the times.
"Dear Betty, you look so fantastic and full of energy, I can't believe you're 90 years old," Obama wrote in the Twitter video, as we hear his voice over narration of the note. "In fact, I don't believe it. That's why I'm writing to ask if you will be willing to produce a copy of your long-form birth certificate. Thanks, and happy birthday, no matter how old you are."
As we all know, calls for Obama to release his long-form birth certificate perpetuated through much of his first term in office, with Donald Trump, who was nothing more than a real-estate developer and reality TV star at the time, leading the charge in that demand. In 2011, one year before his note to White, Obama did finally release the document that proved he was born in Hawaii and not Kenya, as Trump and other members of the "birther" movement claimed, per CNN.