The Internet Is In Stitches Over Ted Cruz's Latest Social Media Gaffe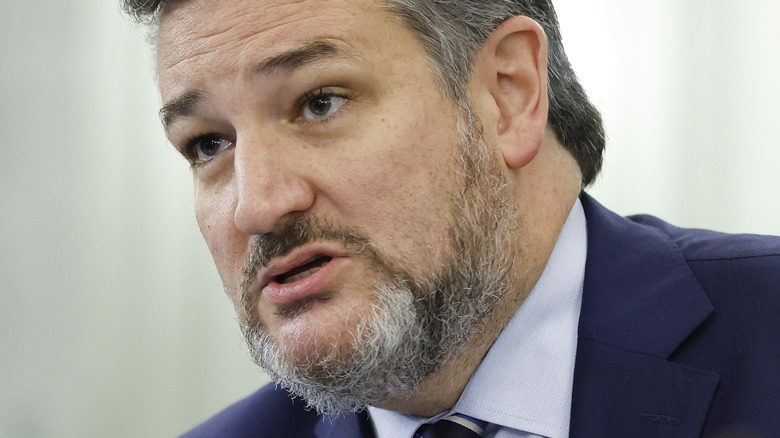 Chip Somodevilla/Getty Images
Things aren't looking too good with regard to COVID-19 in Australia. According to CNN, the land down under began the new year with record peaks in its coronavirus case numbers, particularly in states which are highly populated, such as New South Wales and Victoria. So it would be understandable that the government at both the state and federal levels would be looking to try and keep the situation from spinning out of control by calling for mask mandates in certain areas (via ABC). What we don't think the residents of Western Australia (WA) would have expected, however, is that an irate American senator would attack their local pandemic restrictions on social media on their behalf. 
In his original tweet, Texas Sen. Ted Cruz attempted to call out what he thought was Washington State's Democrat-led government, writing: "Blue-state Dems are power-drunk authoritarian kill-joys. Washington State: NO DANCING ALLOWED!!! Any rational & free citizen: P*** off." And while the tweet was taken down, unfortunately that didn't happen fast enough for Cruz's critics to catch the senator's inability to tell WA (Washington state) from WA (Western Australia).
It appears that Cruz's error was first spotted by Democratic House Rep. Eric Swalwell, who gave Cruz a shoutout, saying: "Hey Ted, WA is Western Australia. But cool tweet." 
This isn't the first time Ted Cruz has referenced Australia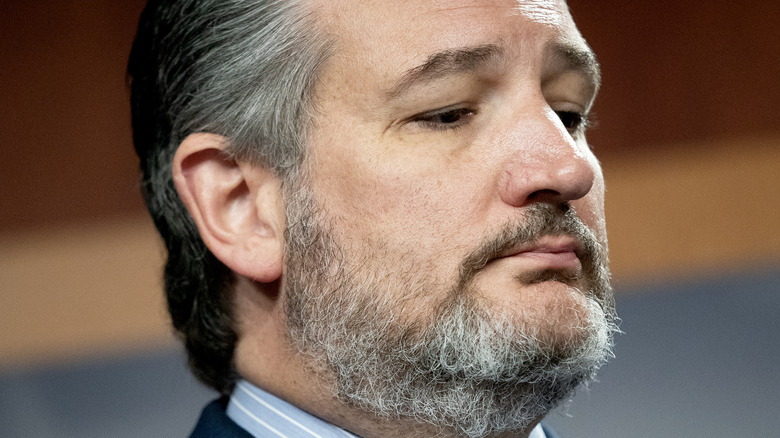 Bloomberg/Getty Images
Another Ted Cruz critic who caught the error was outgoing House Rep. Adam Kinzinger, who screen captured Cruz's angry tirade while adding a caption of his own, which said: "Since @tedcruz deleted this, I'll post as a reminder to all of us to DO YOUR RESEARCH before posting misinformation. WA means 'Western Australia' not Washington state."
This isn't the first time Cruz has stepped on the COVID-19 policies of the sovereign country with its own government independent of the United States. Back in October 2021, he gave the people a shoutout, saying: "I love the Aussies. Their history of rugged independence is legendary; I've always said Australia is the Texas of the Pacific. The Covid tyranny of their current government is disgraceful & sad. Individual liberty matters. I stand with the people of #Australia"
The support did not sit particularly well with the Chief Minister of Australia's Northern Territory, Michael Gunner, who tweeted back a few facts about the territory's COVID policies. Gunner's statement ended with a firm thanks-but-no-thanks, as he said: "...We don't need your lectures, thanks, mate. You know nothing about us. And if you stand against a life-saving vaccine, then you sure as hell don't stand with Australia. I love Texas (go Longhorns), but when it comes to COVID, I'm glad we are nothing like you." Ouch.