The Truth About Randy Travis' Troubled Past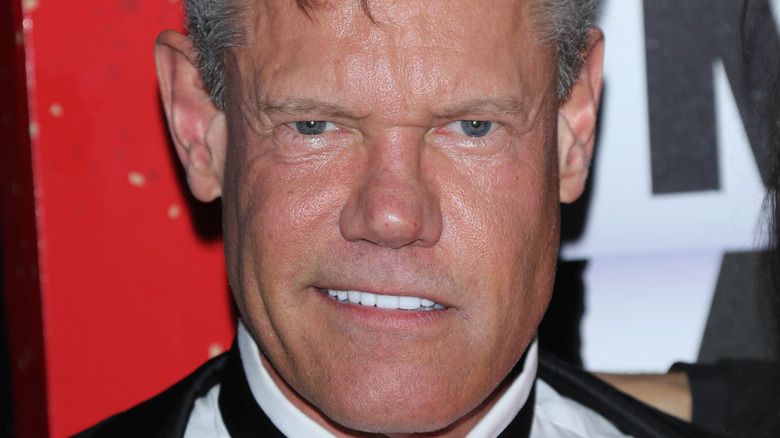 s_bukley/Shutterstock
Before becoming a highly successful country music star, singer Randy Travis had a bit of a troubled past. After a turbulent upbringing, Travis found himself regularly in hot water with the law. And while he has gone on to make quite the name for himself, his legal troubles have popped up later in life as well. Let's take a look at the darker side of Randy Travis. 
Travis left school as a teenager. Amid numerous volatile fights with his father, he dropped out in the ninth grade and never returned to public school, per Wide Open Country. Along with scholarly struggles, Travis was in and out of juvenile detention centers following arrests for breaking and entering, underage drinking, drug use, auto theft, and other various crimes. A judge, who was a friend of Travis' family, scared the future star straight when he told a young Travis that he was out of free passes and would likely be facing jail time. 
When Travis won a music competition at the age of 17, the owner of the club hosting the contest helped to keep him out of prison. That guardian, Elizabeth Hatcher, would go on to become Travis' manager and first wife, per The Sun. Speaking with Country Thang Daily, Hatcher shared that the two kept their relationship a secret for 12 years. "He was young, and you want to attract that young audience," she said. "I wanted him to appear available." 
Randy Travis' continued legal troubles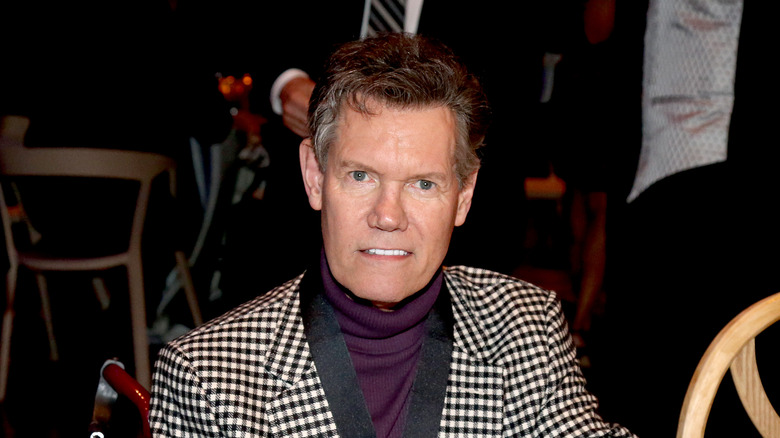 Terry Wyatt/Getty Images
Mary Hatcher worked as Randy Travis' manager for over 30 years and helped to propel him into the limelight, per E! Online. The two went on to divorce in 2010, and despite his rise to fame, Travis' troubles with the law were far from over. In 2012, Travis was arrested for driving his car into a construction site and wandering around the area fully nude, per Pop Culture. He then allegedly threatened to shoot the officers who arrested him. Prior to the accident, Travis entered a convenience store and attempted to purchase a pack of cigarettes — also while in the nude. He was ultimately charged with driving under the influence, retaliating against a police officer, and threatening police officers. His bail was $21,500.
In the years following his arrest, Travis tried to take the Texas Department of Public Safety and the Texas Attorney General to court, claiming that the video evidence that showed him naked and intoxicated violated health record privacy regulations (via Spectrum News). A federal judge denied his petition and Travis was unable to pursue the lawsuit further. 
Despite earning a place in the Country Music Hall of Fame, Randy Travis has lived a troubled life that has landed him in legal troubles many times. That just goes to show that fame and fortune can't fix everything.