Here's What Kendall Jenner Looks Like In Real Life Vs. Instagram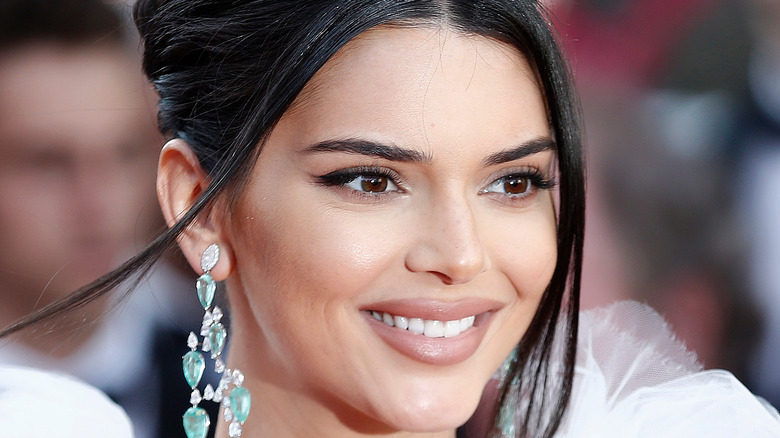 Andrea Raffin/Shutterstock
The Kardashian-Jenners are a glamorous bunch, but the only genuine supermodel among them, Kendall Jenner, is also the least high-maintenance when it comes to beauty. 
Even on Instagram, where she's got over 200 million followers, at the time of this writing, Jenner mostly keeps things laidback when she's not posting modeling jobs. In fact, despite the glamorous photoshoot accompanying her interview with Harper's Bazaar, the "Keeping up with the Kardashians" star admitted to being a total tomboy.
Jenner has been a keen horseback rider all her life and also favored riding dirt bikes over playing with dolls as a kid. "I had a phase where I wore boys' clothes. I was always hanging out with guys," she said. "I've always connected with guys more." 
The in-demand model and tequila brand owner acknowledged sticking out amongst her glamorous older sisters. "I've always been the different one. I mean, I'm a girl and I like being a girl, but I've just never been into it like they have," Jenner stated. 
Likewise, alongside keeping her personal life mostly private, she said, "I like to feel as normal as I possibly can." 
Unsurprisingly, then, when Jenner is spotted out and about without much, if any, makeup on, the supermodel underneath is still clearly visible. 
Kendall Jenner is a supermodel through and through, even without makeup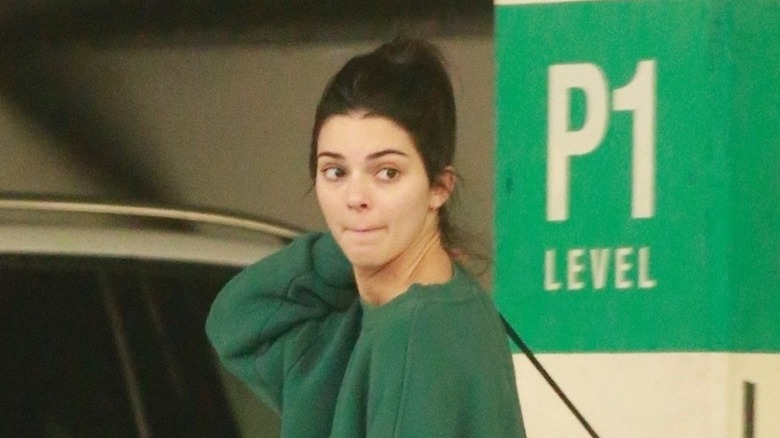 BACKGRID
Kendall Jenner has been open about her lifelong struggles with acne, but her job necessitates wearing a significant amount of makeup. So, it makes sense that, during her time off, the supermodel prefers to go without makeup whenever she can. 
Jenner doesn't look too displeased to be spotted running errands without her full glam on, likely because she works so hard to keep her skin in good condition. 
"I've always been super OCD about washing my face — and that's even before I started modeling," she told Byrdie. "But it's definitely enhanced now because I wear so much makeup all the time. I wash my face at least two or three times a day."
As Jenner noted in a video for Vogue, she implemented major lifestyle changes to combat breakouts, too. Namely, cutting out dairy and increasing the amount of water she drinks each day made a major difference for the naturally stunning star. 
When it comes to applying makeup, on the other hand, she's the complete opposite of glamorous sister Kylie Jenner, confirming it only takes around 15 to 20 minutes for her to do a full face. "Seeing my own skin journey has taught me so much," Jenner said. 
Evidently, something she's learned along the way is that going makeup-free is completely acceptable once you're putting the work in behind the scenes — and have great genes to boot.