The Real Reason Labels Turned Down Randy Travis Early On In His Career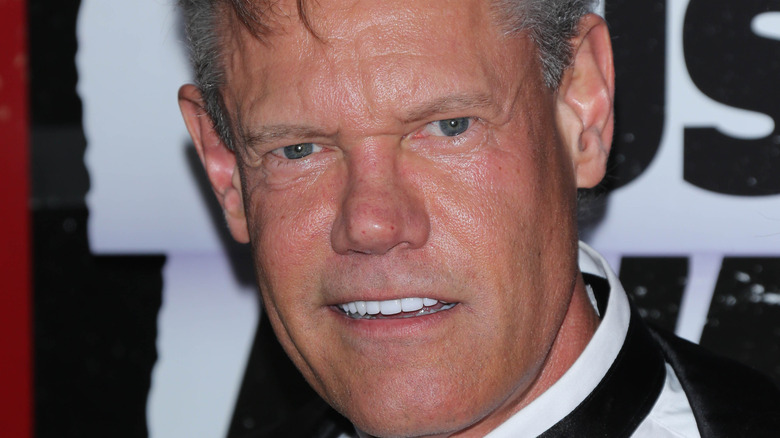 s_bukley/Shutterstock
For nearly four decades, Randy Travis has been wow'ing the country music scene as one its most popular players. Born in North Carolina in 1959, he grew up listening to the sounds of country legends like Hank Williams and Gene Autry, learning to play the guitar himself when he was just 10 years old, according to Biography. And while music seemed to be in his blood, a brush with drugs and the law almost led him down a completely different path when he was 18 years old. He was about to go to jail, but met a music manager named Elizabeth Hatcher who saw potential in the young man's tunes. Hatcher somehow got a judge to name her as Travis' legal guardian and his career was on his way — with a few roadblocks and pit stops, of course.
But it was Hatcher who would be a longtime influence on Travis' personal life and career, eventually becoming his wife despite being 16 years older than him. And when record labels kept turning him down in the early 1980s, it was Hatcher to the rescue once again.
Randy Travis couldn't find a record label but eventually found success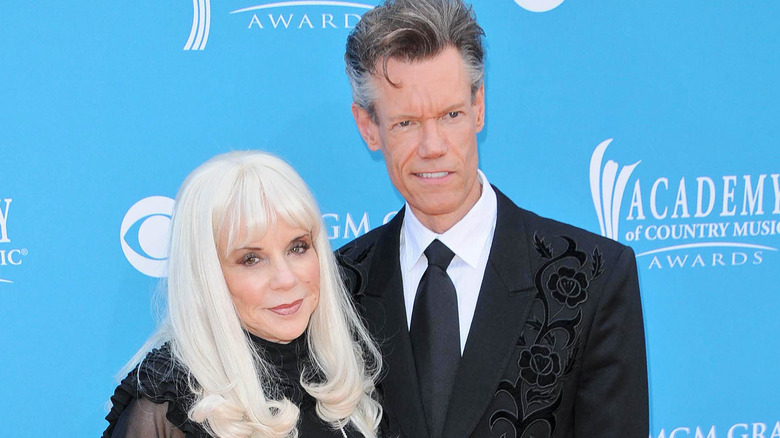 s_bukley/Shutterstock
According to Country Thang Daily, Randy Travis became a unique country music voice in the 1980s after others during the same era tried to copy the sounds of the hit John Travolta movie "Urban Cowboy." Travis helped pioneer the New Traditionalist sound but hit a few roadblocks to finding superstardom along the way.
Travis had been working with Elizabeth Thatcher since 1975, and by 1982 the relationship became romantic. That's also around the time that record labels started rejecting Travis' music for sounding "too country," but Thatcher took care of that when she used an independent album he recorded called "Live at the Nashville Palace" and convinced Warner Brothers Records to take a chance on him — under one condition: nobody could know about Thatcher and Travis' relationship.
Of course, that didn't work out in the long term, as Travis and Thatcher finally made their long relationship official in 1991 with a marriage that lasted until 2010. Thatcher had been Travis' manager for more than three decades at that point, but their divorce was bitter and resulted in them each filing lawsuits against the other, according to The Sun. In 2015 after suffering from a stroke two years prior, Travis wed singer Mary Davis Travis.