Parents Speak Out About What Meghan And Harry Are Really Like At Archie's Nursery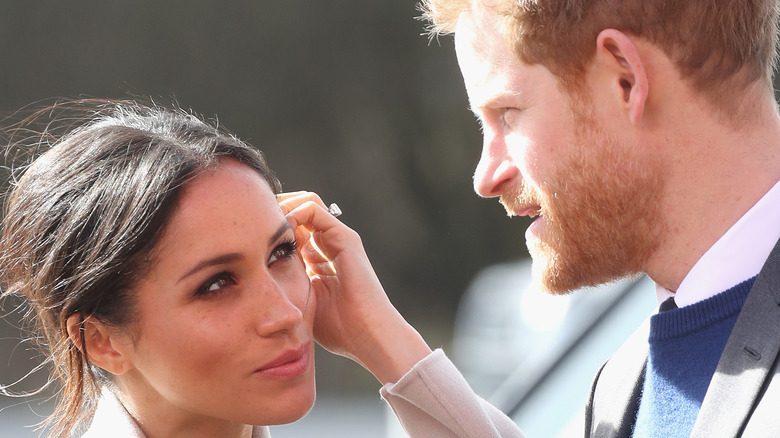 Chris Jackson/Getty Images
Prince Harry and Meghan Markle are some of the most famous people in the world. However, they're also busy parents raising two little ones, son Archie and daughter Lilibet Diana. 
The Duke and Duchess of Sussex have plenty on their plate as they've been busy giving interviews and speaking out about political and social issues (via Elite Daily). They've also been writing books (via CheatSheet) and dealing with the rift that still exists between them and the rest of the royal family, per ET. 
Of course, they've also been busy with their parental duties, which include enrolling little Archie in nursery school. According to Geo News, while many celebrities who live in the Montecito, California, area like Meghan and Harry send their children to the All Saints by the Sea Episcopal School, the royals have opted to send their son to a school a bit further away. 
Archie reportedly attends a nursery school that focuses on things like mindfulness and "emotional literacy" as well as Spanish, music, dance, theater, and coding (via Express).
Of course, Meghan and Harry are likely to create a buzz when they attend school functions. However, one parent is spilling details about how the Sussexes have acclimated to the school environment.
Meghan Markle and Prince Harry are reportedly involved at Archie's school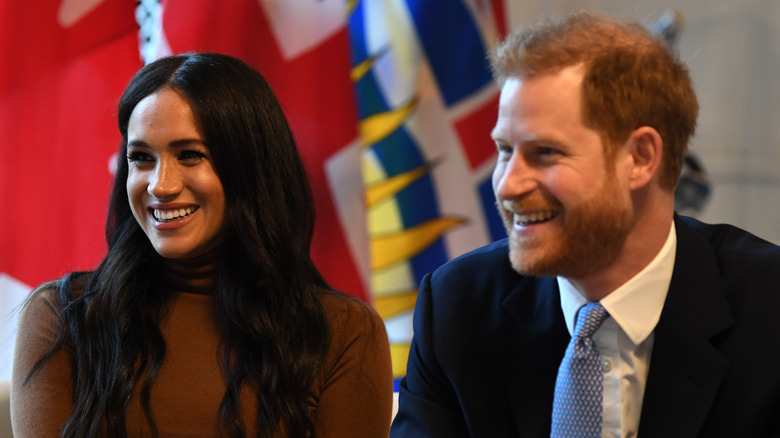 Wpa Pool/Getty Images
According to The Mirror, Prince Harry and Meghan Markle don't shy away from showing their faces at their son, Archie's, nursery school. In fact, sources tell the outlet that the Duke and Duchess of Sussex are regularly seen at the establishment as they ensure their elder child gets to and from school safely. 
Insiders share that Archie can be spotted heading to class with his space-themed lunchbox in tow and that it's Harry who most often handles the drop-off and pick-up of the couple's son. 
"Harry often drops Archie off and picks him up, and seems like a good dad," the parent of one of Archie's classmates told the outlet.
The source went on to reveal how the other parents have handled having the royals as part of their community. "All the parents have been laidback in welcoming Harry and Meghan, without making a fuss," they said. "And to the other kids, Archie is just one of them." 
In addition, the source says that the children don't even know that Archie has royal blood and famous parents. "They don't know his parents are royalty, and probably wouldn't care — unless Meghan was a Disney princess."
The Daily Mail reports that Meghan's sister-in-law, Kate Middleton, also has similar experiences when she drops off her children at school. "No one really gives Kate a second glance when she does the school drop-off," a source told the outlet.