The Reason This Anchorman Star Got Arrested On New Year's Eve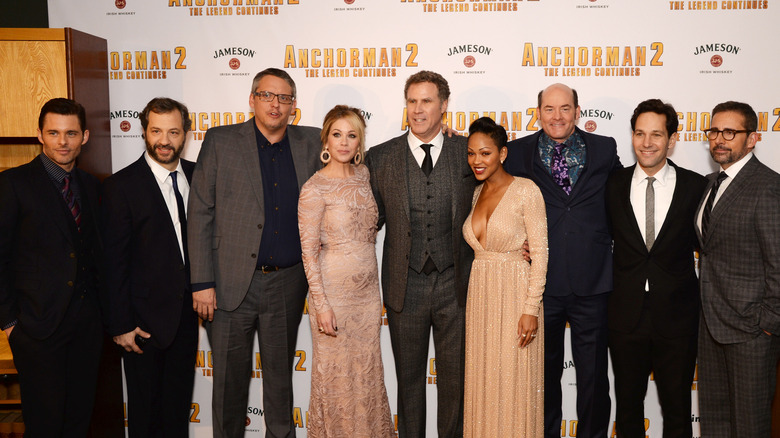 Dave J Hogan/Getty Images
When it comes to the best movies starring comedy legend Will Ferrell, "Anchorman" is often ranked high on that list. Even Vulture named it Ferrell's best movie.
While Ferrell stole the show as the hilarious head anchor of a San Diego television news station, the movie was full of incredible characters played by big-name celebrities (via Insider). Who could forget Christina Applegate's co-anchor character, Veronica Corningstone, or Paul Rudd's amazing performance as the legendary Brian Fantana? While Ferrell's role was the main character, these other roles are part of why the movie is so special nearly 18 years after it originally debuted.
Ferrell knows what comedians work best with him in his movies and often continues to share the screen with them. The cast of "Anchorman" is a great example of that. Several of the actors in the film had worked with Ferrell in previous movies. Recently, one of those recurring actors was arrested after ringing in the new year.
David Koechner was recently arrested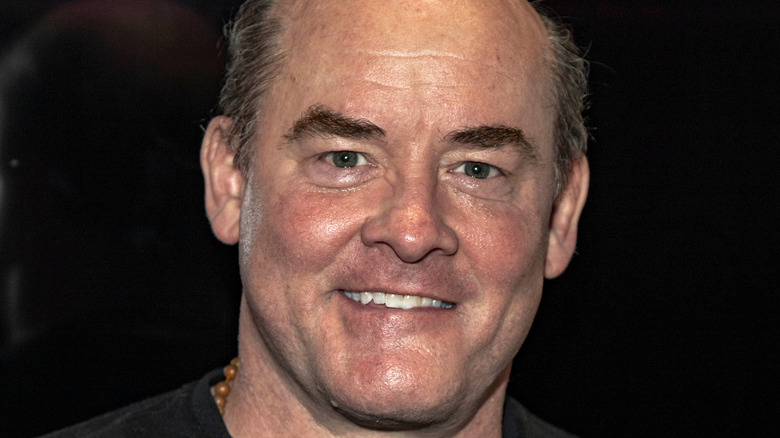 Eugene Powers/Shutterstock
David Koechner might not be a recognizable name to some, but he is certainly a face you've seen many times before. Aside from starring alongside Ferrell in the two "Anchorman" movies, Koechner can be seen on shows like "The Office" and "The Goldmans," as well as movies such as "Talladega Nights" and "Get Smart" (via IMDb).
Koechner recently found himself in front of the camera but not for a new movie. He was posing for his mug shot. The actor was arrested on New Year's Eve for a DUI hit and run in Simi Valley, California (via TMZ). The incident occurred at 3 p.m., a while before the ball dropped in Times Square.
The good news is no one was hurt during the accident. While driving under the influence, he hit a stop sign with his car. He was taken to jail where he spent the night but was eventually released on Sunday morning.