Married At First Sight's Gil Cuero Opens Up About His Relationship Ending - Exclusive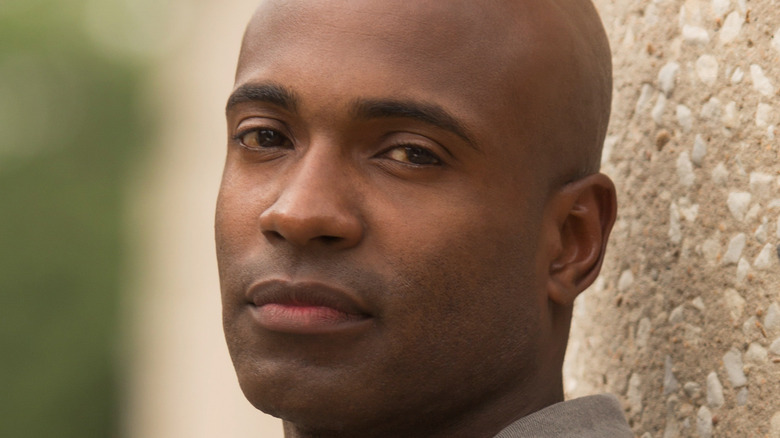 Mary Kang
Few things entice television viewers more than reality series, which is perhaps twofold when relationships are involved. People love to see others in the throes of love, whether it's falling in love, fighting, making up, or breaking up, both to feel better about themselves and to escape from their own lives (of course, others love it sheerly for entertainment). Nevertheless, "Married at First Sight" scratches that itch for many just right. Its premise? The Lifetime series matches singles with each other and they instantly get married upon meeting. From there, they attempt to build a relationship once the knot's already been tied.
"Married at First Sight" has aired 13 seasons so far, and one of the most refreshing couples to come from the later season was Gil Cuero and Myrla Feria. The two tried to work on their relationship issues throughout the season and even chose to stay together on Decision Day in the end, but two weeks post-filming, the couple split (via Reality TV World). Feria and Cuero possess starkly different personalities in many ways, and both stayed true to themselves. In this case, they may have saved themselves more heartbreak by ending matters now.
Cuero, with whom many fans have fallen in love and grown to adore, has taken the separation like a champ. Luckily, we at The List had the opportunity to chat with Cuero about the end of his relationship, and the reality star revealed new details about how he's handling it.
Gil thought things in his relationship 'were good' before the break up
"Married at First Sight" is undoubtedly a wild ride, and it was so wild for Gil Cuero that he didn't watch his season. This is, in part, because his relationship ended after the season wrapped, so reliving the trajectory of that relationship could be hard. "The only thing I will say I watched is clips that friends and family members sent me, but I never sat around and watched an episode," Cuero told us. When asked about his outlook on how the season ended, he then said, "Well, short answer is [it was] disappointing." He continued, "Obviously I would've liked to have still been married. I wanted to be married and stay married, but it's a two-party thing and I can just do the best I can and I respect her decision."
"And it's just it's disappointing and it's sad, but you just got to keep moving, right?" Cuero added. "I can't speak for the both of us, but my perception, from my point of view, I thought that things were good. That's why I reiterated that I was blindsided ..." However, things weren't as they appeared for Cuero and Myrla Fiera. "So I thought things were good, and it just went from being good to literally waking up the next day and it was over."
Ultimately, Cuero didn't say much about Feria out of respect for her, but he did acknowledge that he wouldn't want to do a dating-centric reality TV series again. Rather, he's more interested in "Dancing with the Stars," and we can't blame him. 

Season 14 of "Married at First Sight" is currently airing on Lifetime.