What We Know About The Deal Between Prince Andrew's Accuser And Jeffrey Epstein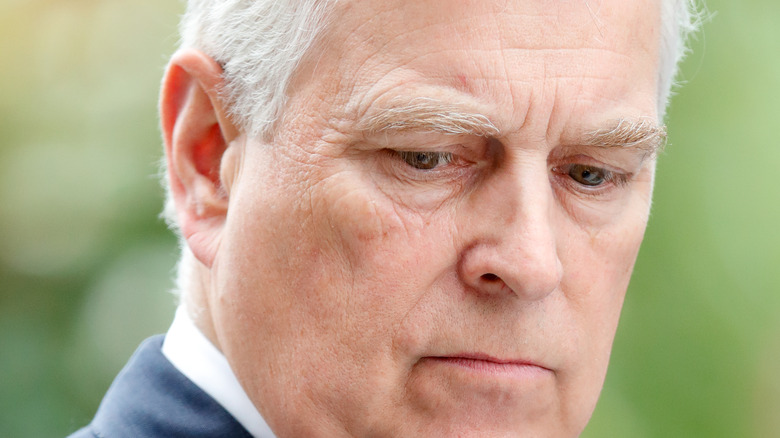 Max Mumby/indigo/Getty Images
The spotlight is on Prince Andrew once again as the hotly-anticipated trial of Jeffrey Epstein's closest confidante, Ghislaine Maxwell, concludes. Per Sky News, attempts were initially made to stop Andrew's accuser, Virginia Giuffre, from bringing a civil case against him for sexual assault because she currently lives in Australia (Giuffre is registered to vote in Colorado, where her mother resides). Giuffre's lawyers fought back against them, branding the actions by Andrew's team a "transparent attempt to delay discovery into his own documents and testimony." Giuffre alleged that the incident with Andrew occurred at Maxwell's London home when she was a teenager. There were 2 further alleged incidents at other properties owned by Epstein as well.
Maxwell was just found guilty on several counts of assisting Epstein with recruiting underage girls for sex. The beleaguered businessman committed suicide in 2019 while he was awaiting trial on sex trafficking charges. Andrew, meanwhile, has not been charged and denies all the accusations made against him. His lawyers decried Giuffre's lawsuit as "baseless" and have made several attempts to dismiss it. According to his team, Andrew doesn't have any documents to respond to the suit, including communications with either Maxwell or Epstein. Giuffre's lawyers also requested proof that Andrew has a medical inability to sweat, in relation to an alibi he provided back in 2019. However, this latest revelation calls the entire lawsuit against Andrew into question.
Does Virginia Giuffre's settlement prevent her from suing Prince Andrew?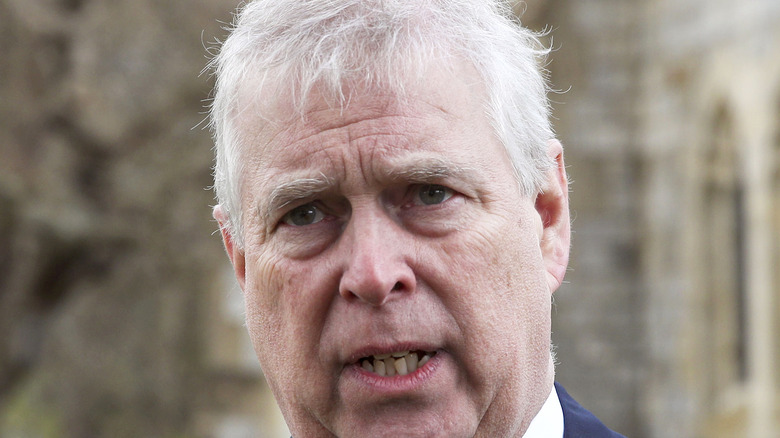 Wpa Pool/Getty Images
According to BBC, legal documents confirm Virginia Giuffre signed an agreement preventing her from suing anybody connected to disgraced financier Jeffrey Epstein, who could be described as a "potential defendant." Giuffre's 2009 damages settlement included a payment of $500,000 from Epstein, in exchange for ending her claim against him. Giuffre alleges she was trafficked by the disgraced financier and his second-in-command, Ghislaine Maxwell. The settlement doesn't name Prince Andrew, but his legal team is arguing it prevents Giuffre from suing him because she agreed to stop all legal action against anyone connected to Epstein.
The release of this new document will prove critical during the next hearing of the civil case. Depending on how Giuffre's settlement from Epstein is interpreted, it could be taken as a reason to throw her case out entirely. Her team is arguing the terms of the settlement are utterly irrelevant. Per the legal documents, Giuffre agreed to "release, acquit, satisfy, and forever discharge" Epstein himself from legal action alongside "any other person or entity who could have been included as a potential defendant." Lisa Bloom, a lawyer for the alleged victims of Jeffrey Epstein, described it as "one of the most bizarre" and "incomprehensibly vague" documents she had ever come across.
Bloom doesn't envision Andrew being released from the civil suit because of it, either, especially since he wasn't named directly in the papers.