Unique Single Eyeshadows You Need To Add To Your Collection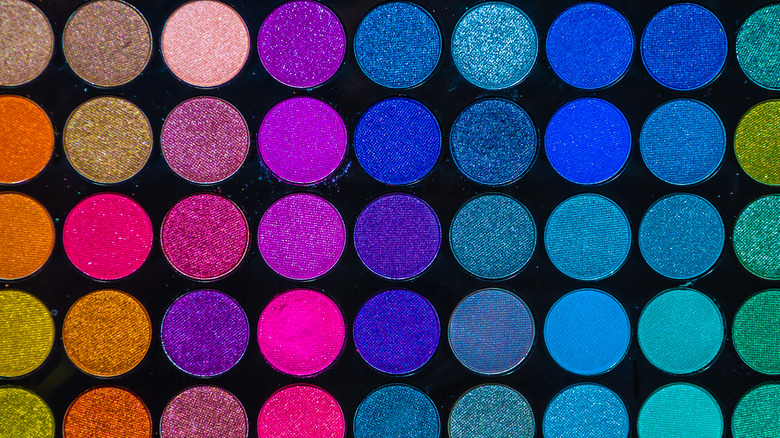 Sotiris Filippou/Shutterstock
You can never have too many eyeshadows. Eyeshadow palettes are excellent because they give you many colors and textures to play with, but most of the time, you use some colors more than the others (via Byrdie). However, some of us like to keep it simple and only go for neutrals or bolds, and the palette is never fully used. That's why single shadows are great — you pay for exactly what you will actually use so there is less waste, and they are easier to travel with (via Editorialist). 
There are tons of mainstream, drugstore, and high-end brands that you have known about for years. However, there are also a ton of unique indie brands that offer the same range of colors — if not more — for cheaper. These indie eyeshadows aren't afraid to take risks and are slowly gaining a following (via The Newbury Girl). We have picked some unique brands that are permanently available, so you won't have to worry about them being discontinued if you fall in love with one of these shades (via Temptalia). It's always great to find new makeup that hasn't quite gathered a cult-following yet. Because they are started by small-scale businesses, they typically don't compromise on the quality (via Beauty Tap). Their colors are intense, and if you love festivals, you need to own them.
The best indie single eyeshadows are highly pigmented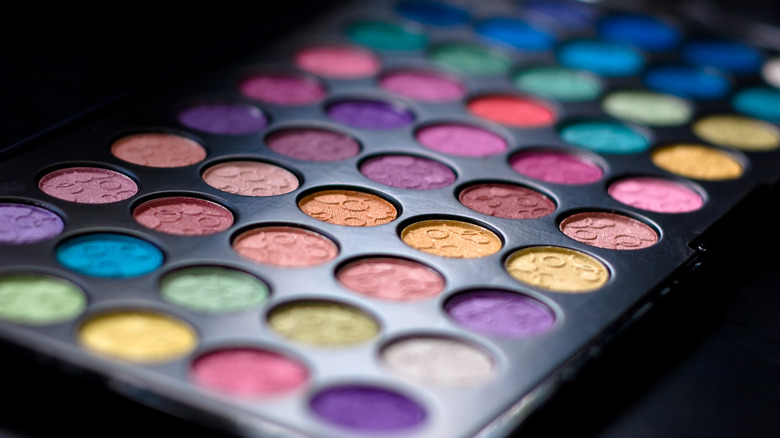 Arena Creative/Shutterstock
Let's take a look at some of the best independent beauty brands' unique single eyeshadows that you need to add to your vanity. You could be the first among your friends to be the proud owner of the next best holy-grail eyeshadow.
The Newbury Girl recommends the JD Glow Cosmetics' Galaxy Shadow, calling it one of "the most impressive single eyeshadows ever." This metallic, high-shine eyeshadow is finely milled and has a built-in primer, so it lasts all day without budging. Temptalia loves the Terra Moons Multichrome Eyeshadow, and so will you once you use it — every shadow's unique multicolor feature allows it to shift between multiple colors.
PopSugar says you need to try the eyeshadow singles by Clionadh Cosmetics because they are highly blendable and super-pigmented. You'll also have your pick of duo-chrome or tri-chrome shadow — why settle for just one color when you can have several shades in one product? The Mascara Wand recommends trying Sydney Grace eyeshadow singles because they are pigmented, as well as buildable with a soft, velvety texture that lasts for hours. Their shadows have incredible color shifts, too.
One of the best things about these indie eyeshadow singles is that they come in a number of colors and finishes, so it's impossible to buy just one and be done.