These Are The Best Single Eyeshadows Of 2021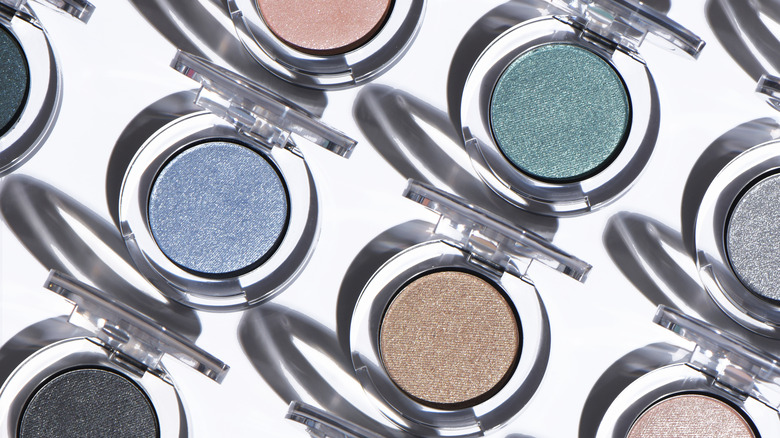 Wirestock Creators/Shutterstock
We may receive a commission on purchases made from links.
Eyeshadow palettes are great for a multitude of reasons; you get so many colors together. But sometimes, you don't love all the colors in a palette and end up using a couple of shades more than others (via Byrdie). That's when eyeshadow singles are great because you buy precisely what you want, and you never run into having to carry a half-empty palette around. Also, with single eyeshadows, you can choose what formula and finish you want. Plus, they are super easy to travel with, according to the Editorialist. For instance, if you only want to take a couple of colors on vacation, the singles make it much easier.
Another thing about eyeshadow palettes is that some are limited editions, so once they stop making them, you are left yearning for your favorite colors. That's why having a list of your favorite (and permanently) available eyeshadows is excellent because you always know where to find them (via Temptalia). Let's not forget that single eyeshadows are perfect for a cute, glam, or elegant look.
The best affordable single eyeshadows of 2021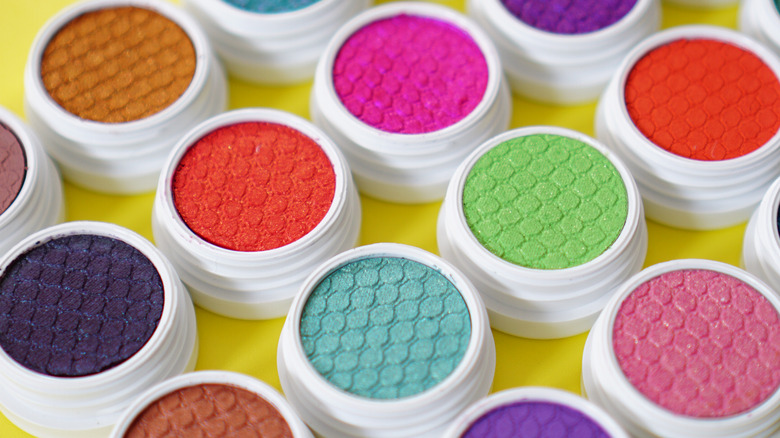 Pawitralaya/Shutterstock
With so many palettes out in the market, you may have forgotten the thrill of buying the single eyeshadows but getting to choose your own colors can make the process much more exciting. If you aren't looking to spend too much, some affordable brands make high-end quality products without breaking the bank as well. Temptalia recommends the best-selling ColourPop Pressed Shadow Powder ($4.50) because it is highly-pigmented, long-lasting, and has a super luxurious feeling for the price you pay. You can choose from glitter, matte, metallic, and satin finishes as well. Mom Junction suggests trying the NYX Professional Make-up Singles Eyeshadows ($4.50) because, for the cost, the colors are blendable and last for hours without smudging.
Sephora Collection Colorful Eyeshadow ($9) is also a great choice with over 100 shades to choose from in multiple finishes, so it's no surprise that the Editorialist chose this as one of the best. If you love an extreme metallic finish, go with Byrdie's choice of the L'Oréal Paris Infallible 24 HR Eye Shadow ($6) because just one swipe is enough for intense color that will last hours. L'Oréal Paris' powder-to-cream texture also feels very smooth on your lids and will make you look very expensive without breaking the bank. Another drugstore steal is the Maybelline Color Tattoo Cream Eyeshadow Pot ($7.99) recommended by Makeup.com. This creamy eyeshadow is fade and crease-resistant and can last up to 24 hours.
The best prestige brand single eyeshadows of 2021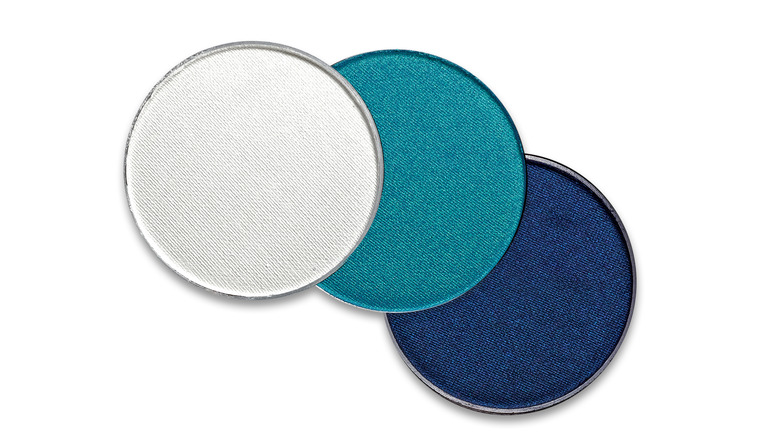 imagehub/Shutterstock
High-end palettes can be a bit pricey, so if you had to buy yourself something from a more expensive brand, a single shadow would be a great treat. You can get the same great quality for a quarter of the price. Plus, it will let you decide whether the expensive palette is worth investing in.
Want to own something from Chanel? Take Byrdie's recommendation and get yourself the Chanel Illusion d'Ombre Long Wear Luminous Eyeshadow ($36). Yes, it is a bit pricey, but the texture is so soft and cushiony. Plus, you can use it like an eyeshadow or an eyeliner. If you love makeup, you must have heard of the fantastic brow products by Anastasia Beverly Hills. Did you know that the company also makes eyeshadow singles at a lower price point than other prestige brands? Mom Junction recommends giving the Anastasia Beverly Hills Eyeshadow Single ($12) a shot because they come in five finishes and allow you to make your own individual eyeshadow palette if you want.
When it comes to quality makeup, MAC Cosmetics never disappoints. That's why for a great high-end eyeshadow, Temptalia loves their Powder Kiss Eyeshadow ($21). These high-quality shadows are ultra-creamy with a soft, matte finish and fade-resistant. The Editorialist also loves the Urban Decay 24/7 Eyeshadow ($19) because these creamy colors are so velvety and deliver some long-lasting, intense colors in shimmer and matte finishes. Plus, they are vegan and cruelty-free. It's a win-win.