Is Kate Middleton Struggling With This Aspect Of Her Public Life?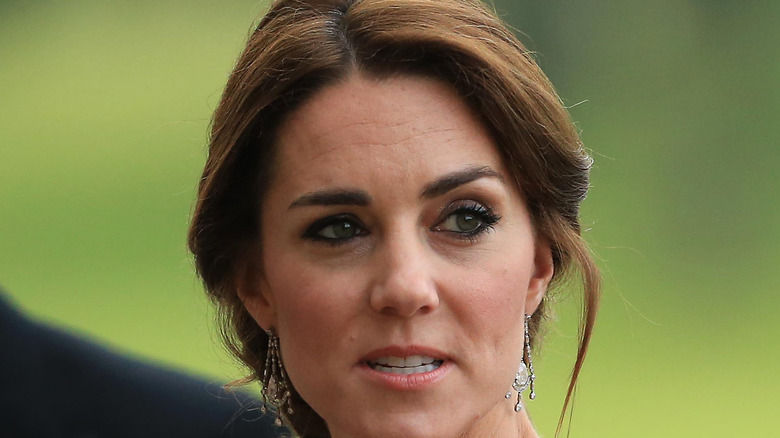 Stephen Pond/Getty Images
Kate Middleton is a royal who is known around the world, but that doesn't mean she is 100% comfortable with every aspect of her public life.
Middleton married Prince William in 2011, becoming the Duchess of Cambridge. At that time, she started carrying out some of her royal duties while the Duke of Cambridge was part of the RAF Search & Rescue team. In 2017, William's royal work became a full-time responsibility, while Middleton focused on her work in the mental health field. Today, she is a patron of over 20 organizations and charities, and she is in line to become the Princess of Wales (via Express.co.uk).
Despite all of this work, there is one area, in particular, where the Duchess of Cambridge struggles a bit. That being said, when it comes to this specific task, the royal "works really hard ... and really prepares," as reported by Hello Magazine.
Kate Middleton has grown more confident in this area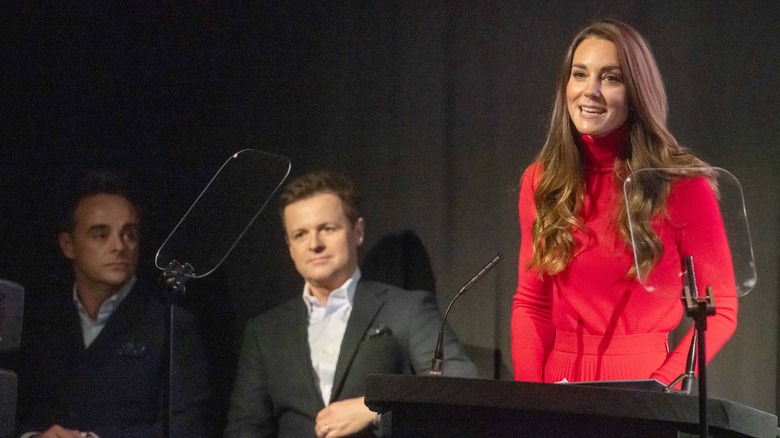 Wpa Pool/Getty Images
According to a source who spoke with Hello Magazine, public speaking is "not something that [Kate Middleton] relishes doing at all."
"She's not a put yourself out there, extroverted type of person," the insider told the publication. "It's just not who she is. But she knows it's an important way for her to make a positive contribution, and there are some times that you need to get out there and speak for things you believe in."
Over time and with more practice, the Duchess of Cambridge has become more comfortable with this duty. An example was when she presented an award at the Earthshot Awards in September. "A few years ago, that would have been a much more stressful thing for her," the source continued. "But because she has taken risks and put herself out there on other things she's cared about and she's seen that she can do it, she's just much more confident."