How SNL Finally Got Betty White To Host The Show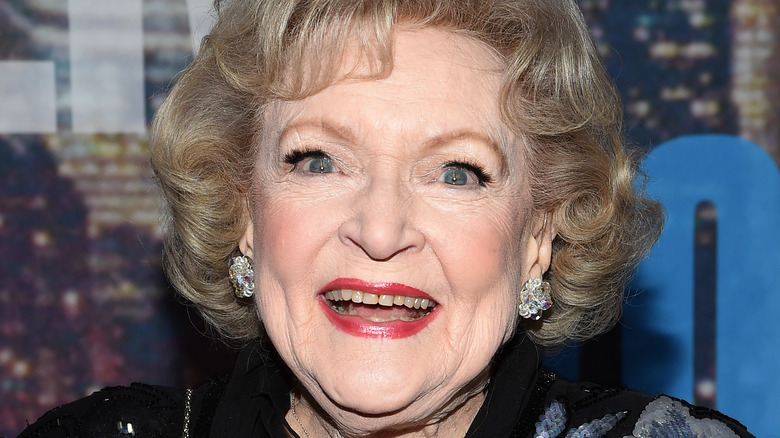 Larry Busacca/Getty Images
In the last years of her life, Betty White became more than just a comedic actress who worked in television for almost as long as television has existed. She was a cultural icon beloved across generations of Americans who watched her work in reruns, movies, and brand-new series. While she is best known by older TV audiences for playing Sue Ann Nivens on "The Mary Tyler Moore Show" and Rose Nylund on "The Golden Girls," she also captured the attention of younger fans when she starred on "Hot In Cleveland" from 2010-2015 (via IMDb).
The year 2010 also marked the time that White finally agreed to host "Saturday Night Live" and NBC re-aired that episode on January 1, 2022 to honor White, who died on December 31, 2021 just weeks shy of her 100th birthday (via Deadline). That hosting appearance ended up happening thanks to White's legion of devoted fans.
Social media finally brought Betty White to Saturday Night Live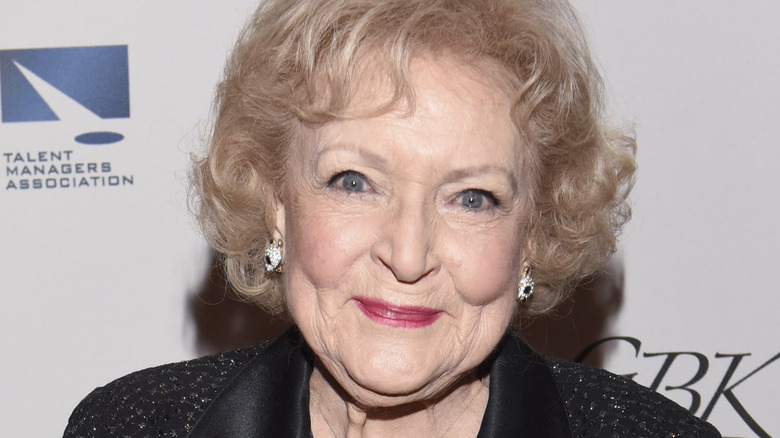 Vivien Killilea/Getty Images
When Betty White made her iconic "Saturday Night Live" hosting appearance in which fans saw her in every skit on the 90-minute sketch comedy series, it was after years of cajoling by Executive Producer Lorne Michaels. In fact, White turned down Michaels so many times, he had just about given up on ever having her on his show. "After three rejections, I stopped asking," he once told Entertainment Weekly (via People).
However, a commercial starring White for Snickers candy bars during the 2010 Super Bowl prompted David Matthews to launch a Facebook page called "Betty White to Host SNL (please?)!" Within a few months, a petition to get White on the show gained hundreds of thousands of signatures, prompting White to finally agree to host the Saturday night show, according to Deadline.
"It was one of the most incredible experiences — it truly, truly was," White's longtime agent and close friend Jeff Witjas told People. "Betty didn't really want to go to New York to do it, but I said to her, 'You have to do it.' I mean, how could she not? And she trusted me."
Witjas also offered details about how the experience went for White. "It was hilarious watching her in rehearsals go from one clothing change to another, because you have to do it within minutes, you can't take your time," he said. "But she loved it. She got into it, she embraced it, and they were great to her."