What We Know About The Back-To-Back Deaths Of TV Twins Igor And Grichka Bogdanoff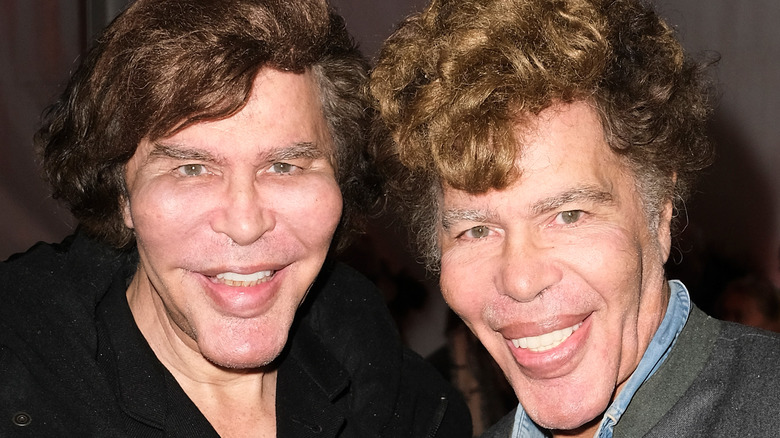 Laurent Viteur/Getty Images
On Tuesday, French television star Igor Bogdanoff died of Covid-19 just six days after his twin brother, fellow television star Grichka Bogdanoff, also died of Covid-19, per CNN. The brothers' lawyer, Maitre Eduoard de Lamaze, told CNN that they had both been hospitalized beginning on December 15 at the Georges Pompidou hospital in Paris, France. Before contracting the virus, neither brother had been vaccinated against COVID-19, as the 72-year-old twins believed that they were healthy enough to overcome it, according to CBS News. Despite being unvaccinated, the pair were not actively against getting the vaccine. "Grichka, like Igor, was not an antivax," Luc Ferry, a professor of philosophy and former Minister of Education and friend of both brothers, told Le Monde, per the New York Post. "He was antivax for himself. Being very athletic, without a gram of fat, they believed that the vaccine was more dangerous. They never got sick."
The timing of their deaths might point to the fact that the Bogdanoff twins enjoyed an incredibly close relationship throughout their personal and professional lives. Though they are French, the brothers' eccentric appearance and controversial work in physics and science fiction has made them international celebrities.
The Bogdanoff twins led controversial lives prior to their deaths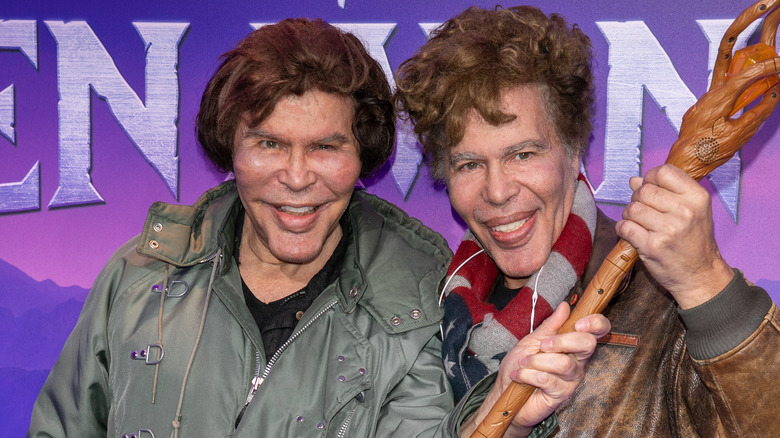 Marc Piasecki/Getty Images
Though they descended from Austrian nobility, Igor and Grichka Bogdanoff led rather strange lives that strayed far past the refined image of other royals. The twins first gained notoriety for hosting the French science fiction television show "Temps X," which ran from 1979 to 1987, when they were dropped as hosts of the show, per BBC. After hosting the science fiction show, Igor, who had a PhD in theoretical physics, along with his brother, published physics theses that were later questioned and doubted by other scientists, according to French newspaper Le Monde.
More so than their work in science and science fiction, the brothers were known for their unique appearances. In the 1990s, almost as if channeling the stranger side of science fiction that they showcased in "Temps X," the brothers' facial features changed quite dramatically. Though they claimed to never have had cosmetic surgery of any kind, the pair were suddenly seen sporting extremely strange-looking and exaggerated chins, lips, and cheekbones, telling the public that they had altered their features using some other sort of unnamed technology, according to BBC. "We are proud of having faces like extra-terrestrials," the twins said, per BBC.