Why Lily Collins Is Defending Her Emily In Paris Character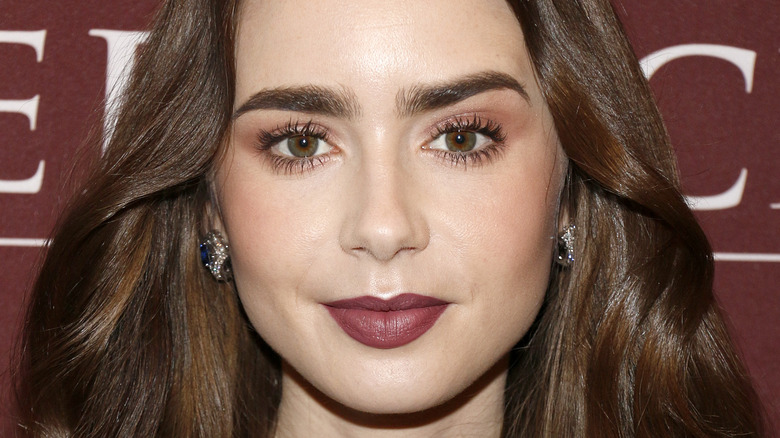 Tinseltown/Shutterstock
Ever since "Emily in Paris" debuted on Netflix in 2020, fans have had a love/hate relationship with the show's central character. Created by Darren Star, the man behind "Sex in the City," the show follows Emily (played by Lily Collins), a 20-something from Chicago who moves to Paris to expand her career and find true love. But many viewers have had issues with Emily's personality, including a horrible fake French accent and unrealistic lifestyle. "It simply isn't a good show, and the protagonist isn't someone we are rooting for," Alyssa Jennette, a literary agent, told the New York Post. And as writer Greg Wyshynski explained, "No one learns. No one grows. Emily is less protagonist than a passenger in the back of a Parisian taxi..."
Other viewers admit to "hate watching" the show, much to their chagrin. "There was not a single point of the show where I didn't despise Emily," Alexandra, an artist from Manila, admitted. "She was always selfish in every situation. No matter who she was with, she was always thinking about herself first."
Despite the criticism, the show was picked up for a second season and landed two Golden Globe nominations (Best Comedy and Best Actress in a TV series for Collins), as well as two Emmy nominations for comedy series and production design (per the Los Angeles Times). And the show's leading lady has been quick to stand up for her character.
Lily Collins doesn't think her character is annoying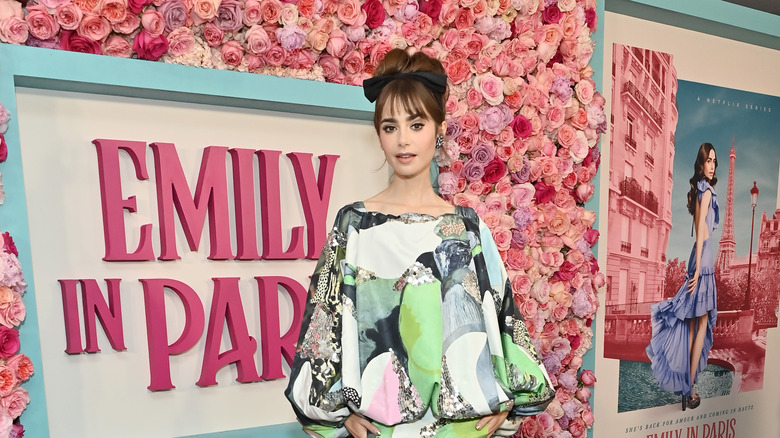 Stefanie Keenan/Getty Images
Lily Collins doesn't agree with some viewer opinions about her "Emily in Paris" character. "A lot of the qualities that Emily has, if you put them on paper, would seem so annoying," she told Nylon. "To have someone be optimistic, bright and bubbly — it's sad to think that people would look and go, 'That's a lot.' They're such beautiful qualities, and the fact that she can partner that with being vulnerable and asking for help and making mistakes — she's not infallible."
"I think that this is a heightened reality for Emily, to be moving to Paris, and what she experiences and what she sees," she added. "It's just that when you put them all together in a TV show that also aesthetically looks the way it does, it's a little less believable."
In the meantime, the show has also come under for its depiction of certain cultures, most notably the people of Ukraine. "In 'Emily in Paris,' we have a caricature of a Ukrainian woman which is unacceptable," said Ukraine's minister of culture Oleksandr Tkachenko, calling it "offensive" and inaccurate (per CNN). "In the 1990s and 2000s, Ukrainian guys were portrayed mainly as gangsters," he went on. "Over time this has changed. However, not in this case."