Who Helped Michael Cohen Land His Job With The Trump Organization?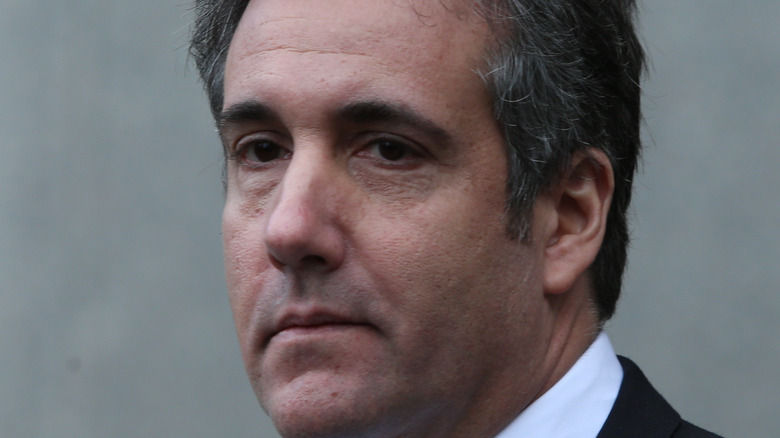 A Katz/Shutterstock
Disgraced lawyer Michael Cohen's connection to the Trump family has been highly publicized in recent years. With all of the fallout, it's hard to imagine who first brought Cohen into Donald Trump's orbit. Look no further than Donald Trump's son, Donald Trump Jr.
According to Newsweek, Don Jr. was the one who helped Cohen land a job within the Trump Organization back in 2006. As Trump's lawyer, Cohen has also overheard more than his fair share of unkind things that Trump has said about the son who brought him into the fold. During his testimony before the House oversight committee back in 2019, Cohen shared that when Don Jr. reportedly met with a Russian operative at Trump Tower prior to the 2016 presidential election, Trump had unkind things to say about his eldest son.
In his opening statements, Cohen shared that while he could not be sure of Don Jr.'s involvement with Russia, he had his suspicions. "What struck me as I looked back and thought about that exchange between Don Jr. and his father was, first, that Mr. Trump had frequently told me and others that his son Don Jr. had the worst judgment of anyone in the world," Cohen said, per Business Insider. "And also, that Don Jr. would never set up any meeting of any significance alone — and certainly not without checking with his father."
Michael Cohen vs. the Trump family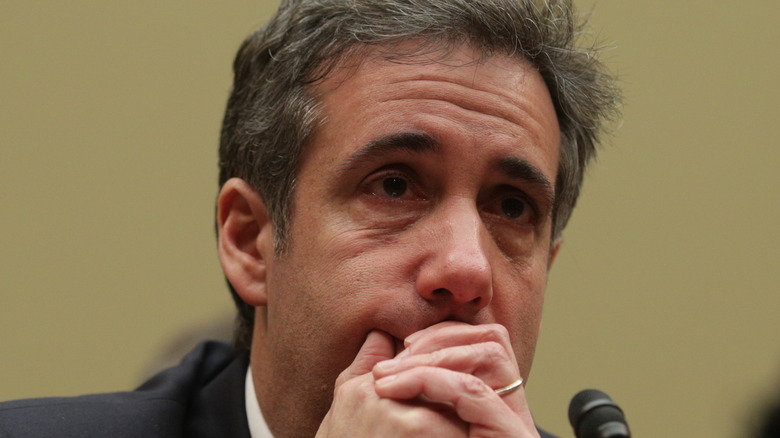 Alex Wong/Getty Images
For what it's worth, Donald Trump Jr. has also apparently turned on his family's ex-lawyer. Following Michael Cohen's testimony before the House, Don Jr. tweeted that Cohen changed his tune about the Trumps because he "just wants to be famous." "He always wanted his own TV show and the limelight and he couldn't get it one way he had to try another," the tweet read.
However, Don Jr. may want to pay a bit of attention to Cohen if his predictions prove to be true. In an interview with MSNBC's "The ReidOut," Cohen told host Joy Reid that Trump will turn on his family. "I think Donald Trump is going to flip on all of them. What do you think about that? Including his children," Cohen said (via Daily Mail). He added that Trump's "problem" is that "it's never ever Donald Trump. It's always somebody else." "He's gonna say Don Jr. handled that, Ivanka handled that, Melania, don't take me, take Melania, he's going to tell them to take everyone except for himself. That's just the kind of guy he is," he added. 
Following his entanglements with the Trumps, Cohen is officially a free man as of November 22, 2021. He was released from his 3-year prison sentence upon being granted a supervised release, per CNN. Despite the freedom he has earned, Cohen likely still wonders if Don Jr.'s job offer was a good one.