Jenna Bush Hager Just Made Savannah Guthrie Cry. Here's Why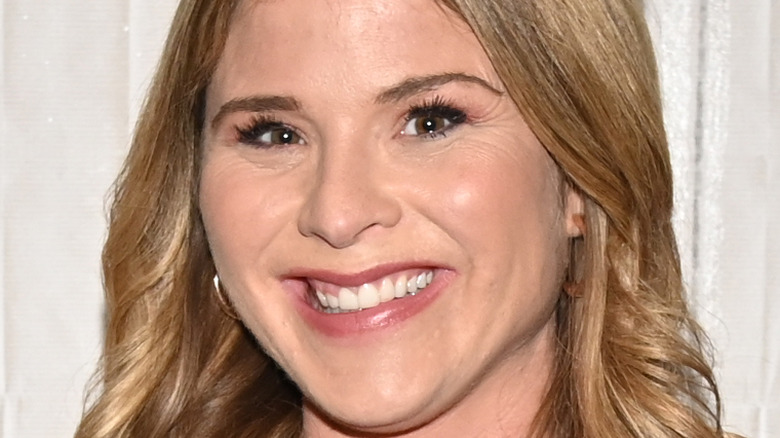 Theo Wargo/Getty Images
It's no secret that there is a lot of love between Jenna Bush Hager and Savannah Guthrie. "We're almost exactly 10 years apart and 10 years ago, when she got married to Henry, I was a fourth string White House reporter and they assigned me to go cover her wedding. It's hilarious, because there are live shots of me talking about Jenna getting married," Guthrie told People in 2018, adding ,"Isn't it beautiful and delightful, the turns that life takes? Here I was, just a reporter, trying to find out anything about the wedding. Ten years later, she's one of my closest friends."
The two got close as work colleagues on "Today," but also bonded as moms who had their children around the same time. In fact, their daughters even share the same birthday! "Through the show, having our kids at the same time and being neighbors, we just became really close friends," Guthrie explained. "And even though I moved two blocks away, our kids still play together."
And when Hager welcomed her son, Henry, in 2019, choosing Guthrie as his godmother was an obvious choice. "We go to the same church, our faith is really important to us," Hager told  E!'s Jason Kennedy (per Yahoo!). So it when came time to celebrate Guthrie's 50th birthday, Hager decided to give her the surprise of a lifetime.
Savannah Guthrie got a private concert for her 50th birthday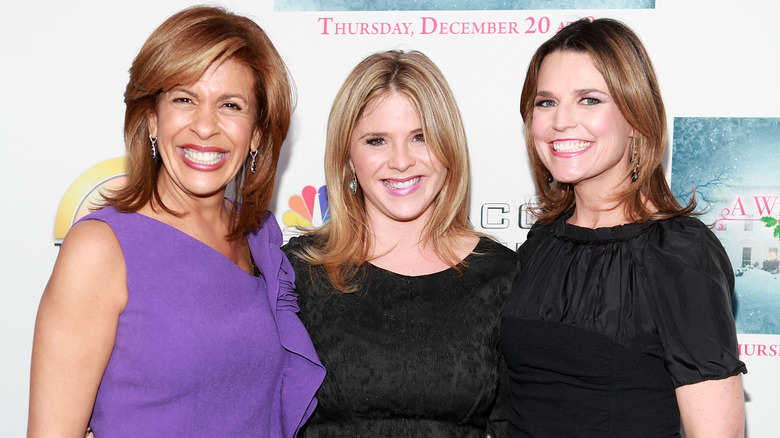 Robin Marchant/Getty Images
To celebrate her friend's 50th birthday, Jenna Bush Hager gave Savannah Guthrie a gift she will never forget: a private concert by Andrea Bocelli. "We all wanted to surprise her with something she would never expect," Hager explained on "Today." "A once-in-a-lifetime experience to be serenaded by one of the most inspirational and talented singers of all time." 
The famed singer performed Leonard Cohen's "Hallelujah" with his daughter, at New York City's Madison Square Garden — just for Guthrie. "The fact that Andrea Bocelli adapted this very famous song that I know Savannah loves, to grapple with the power of faith, is something that I think is going to move Savannah in so, so many ways," Hager. "I think there'll be tears. I think Savannah will cry." 
Hager was right as Guthrie cried throughout the special performance, making it a day she surely will never forget. "I want Savannah to know that in 50 years she has done so much," Hager revealed (per Entertainment Tonight). "She has brought so many people happiness and that she is so special. I just want her to feel all of the power of who she is. And to feel loved because she is."