If You're A Virgo, These Are The Books You Need To Read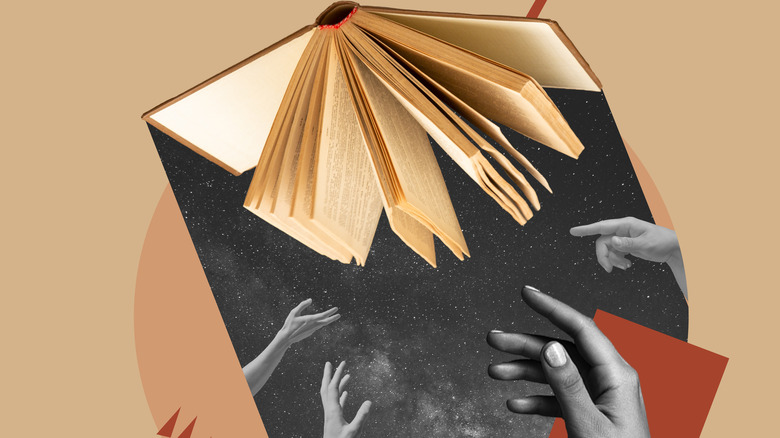 Master1305/Shutterstock
Being a Virgo is complicated. According to Costar—Astrology, Virgos are incredibly organized, and they're grounded in a way that even other earth signs can't relate to. They're meticulous and thoughtful, and any lack of organization in their life can lead to overwhelming stress and even their mental health taking a dip. Therefore, Virgos have a specific self-care routine that not only helps them keep their life in balance but also acts as something they can turn to when they need to decompress.
People naturally get things wrong about Virgos because this sign is so rooted. They may think Virgo is stuck up or that they don't know how to have fun. (This is why we assembled the ultimate gift guide for Virgos; we understand it's hard sometimes.) However, the truth is that Virgos know how to have fun that is right for them. Sometimes this includes finding the right book for them.
The Alachua County Library District in Florida specifically notes that Virgos love controlled mess in their literature. If there's going to be chaos in a novel, it can't be too over the top or else Virgos won't like it; it has to be self-contained and resolved well. Because of this, some very specific books hit the mark just right for this earth sign.
These books will make Virgos appreciate their own lives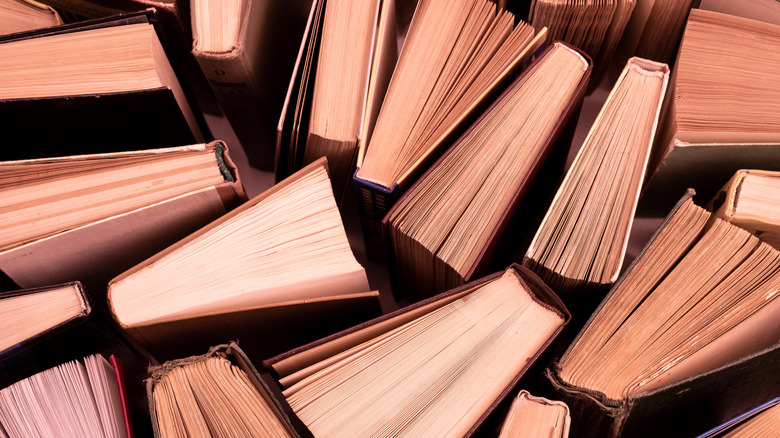 Real_life_Studio/Shutterstock
Virgos need to escape into books to help them feel more grounded in reality — it sounds like an oxymoron but it's true — and this process helps them appreciate their lives, too. For Virgos, everyone has their own pick for what best suits them. For example, Oprah Daily recommends "One by One" by Ruth Ware because of Virgo's natural detective skills, and the Alachua County Library District recommends for Virgos "Euphoria" by Lily King and the classic "Little Women" by Louisa May Alcott. These two novels are self-contained in just the right way for Virgos while allowing them some fun exploration of place, time, and love, too.
At the same time, Epic Reads recommends "The Girl of Fire and Thorns" by Rae Carson, "The Uniquet" by Mikaela Everett, "In the After" by Demitria Lunetta," and "Not a Drop to Drink" by Mindy McGinnis. These novels offer extrapolatory looks at the human psyche while also offering bits of exploration, whether near or afar. Likewise, The Things recommends "All Adults Here" by Emma Straub, "Normal People" by Sally Rooney, and "The Farm" by Joanne Ramos.
Reading doesn't only consist of novels, though. Virgos should check out poetry to both escape and ground themselves, too. In fact, Read Poetry recommends for Virgo season the following three poems: "This Is Just to Say" by William Carlos Williams, "We're Building the Ship as We Sail It" by Kay Ryan, and "The Kingfisher" by Mary Oliver.
Happy reading!