Joe Gatto's Estranged Wife Shares A Heartbreaking Message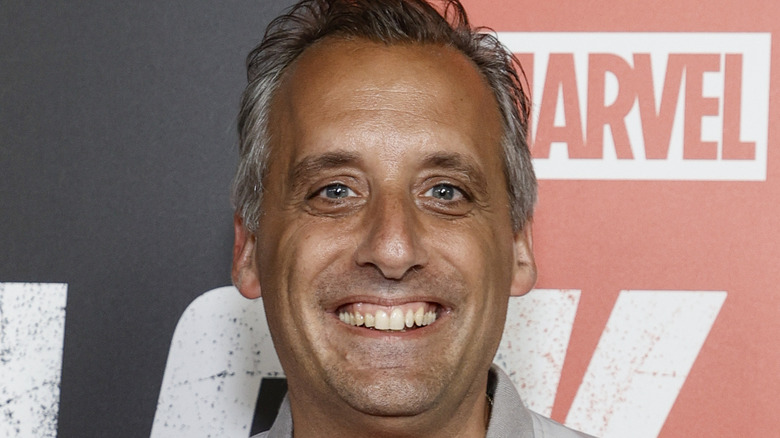 Jamie Mccarthy/Getty Images
"Impractical Jokers" fans were stunned when Joe Gatto announced that he was leaving the show on January 2, 2022, per CNN. Gatto is a fan-favorite member of the quartet, which also features James Murry, Brian Quinn, and Sal Vulcano. Gatto admitted via Instagram that he was having personal issues that he needed to attend to. "Alongside my friends, I've devoted a decade of my life to building this franchise and couldn't be prouder of what has been accomplished. However, due to some issues in my personal life, I have to step away," Gatto said in his statement.
In the message, Gatto also announced that he and his wife of eight years, Bessy, had "decided to amicably part ways," and that he wanted to focus on their children. "Now I need to focus on being the best father and co-parent to our two incredible kids," he wrote. "Outside of my family, my relationships with Murr, Q and Sal have been the most important in my life," Gatto continued. "I know they will continue to make the world laugh. And even though the four of us are the ones who you all see, this show is only possible due to the hard work of the talented crew members who work behind the scenes. I am very thankful to have worked with each and every one of them." This week, Bessy gave a hint about how she's doing following the split.
Bessy Gatto hints at her emotional state amid split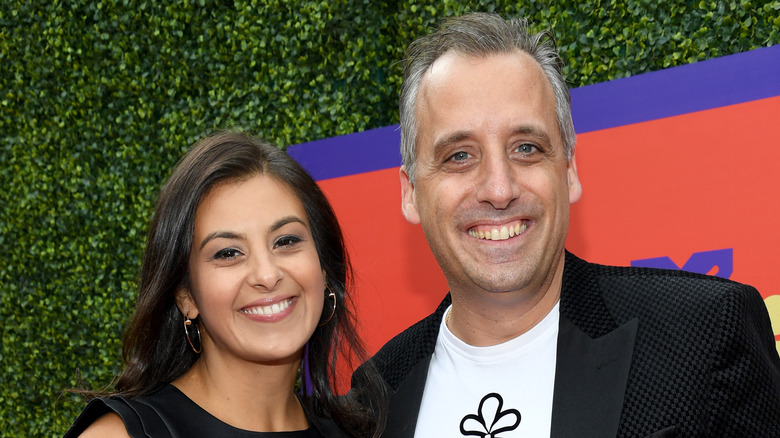 Kevin Mazur/2021 Mtv Movie And Tv Awards/Getty Images
People Magazine reports that Joe Gatto's estranged wife, Bessy Gato, may be struggling after the couple announced their split last week. At the time, Bessy shared a statement about the split, also via Instagram. "With love and respect, we have decided to separate," she posted alongside a photo of herself with Joe. "Although we will no longer be a couple, we will always be a family to our beautiful kids and we look forward to co-parenting together. We ask that you please respect our privacy as we navigate this new chapter together. And of course we will still continue to help animals and rescue dogs, which is something we are both passionate about," she said.
This week, Bessy appeared in a TikTok video where she stitched a video that prompted the question, "What's that broken thing in your house that everyone just accepts and lives with?" Bessy then responded by raising her hand and giving a bit of a smirk as she cuddled one of her beloved dogs. While the video may have been meant as a joke, it also could give fans insight into how she's feeling amid her split with Joe. Many fans are now wishing the pair the best as they figure out the next steps.