The Truth About Betty White's Animal Rescue Mission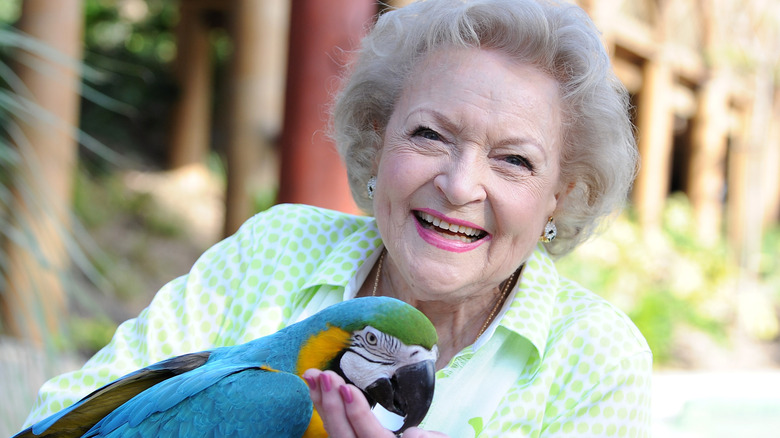 Angela Weiss/Getty Images
While Betty White is remembered for being one of the most legendary female comedians to star on television, she had a passion outside of acting. White was a huge animal lover. Fans are so inspired by the actresses' heart for animals that to celebrate her upcoming birthday, they are urging people to donate money to an animal rescue or shelter in her name (via CBS News).
Helping animals in need was always important to White. In her 2011 book "Betty & Friends," she shared that a love of animals was in her blood (per Today). She said her parents "were genuine animal nuts, and I am eternally grateful that they have passed much of that passion on to me." 
White loved animals so much that she had her own short-lived TV show in 1971 dedicated to them. It was called "The Pet Set," where she would show her audience an adorable pet, then followed it up by sharing who its celebrity owner was, or she invited celebrities on to interact with various types wildlife. 
White's passion for furry companions expanded far past owning pets or even having a show about animals. She was a dedicated animal advocate who rescued countless critters, including one extra special mission.
Betty White rescued many animals after a natural disaster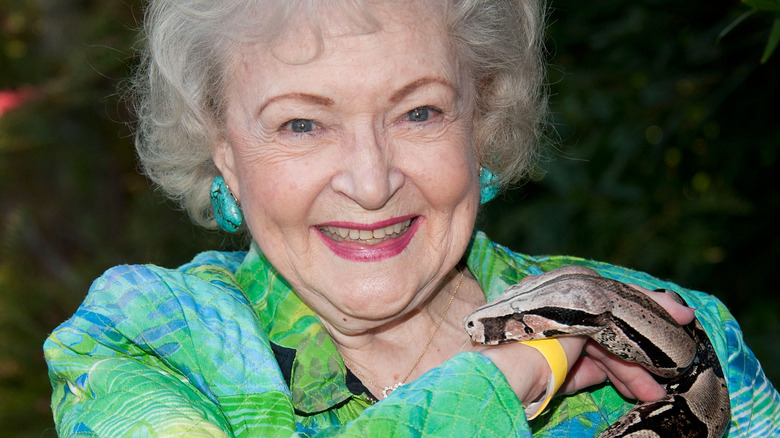 Amanda Edwards/Getty Images
White was known for her love of all furry and feathered companions, but according to the Huffington Post, she was a true advocate for all kinds of animals, including marine ones. When Hurricane Katrina devastated New Orleans, White knew she wanted to help in any way she could. So many people and animals were in need during the natural disaster that White stepped in to evacuate some of the animals at the Audubon Nature Institute in New Orleans. She privately paid to have several of their animals relocated to a safer environment.
The institute tweeted, "We lost a conservationist, animal advocate, and friend," adding, "When the penguins & sea otters were evacuated to [Monterey Bay Aquarium] for Hurricane Katrina, Betty White paid for the plane to relocate them. She did not ask for fanfare; she just wanted to help."
A spokesperson for the institute shared, "Audubon did not find out until after the trip that Betty White had paid for a portion of the trip," adding, "Betty was a huge animal advocate and conservationist. She did not want any fanfare surrounding her part in the relocation; she just wanted to help how she could. We are deeply saddened by the loss of a true friend." (via Southern Living).