Betty White's Hometown Is Honoring Her In This Special Way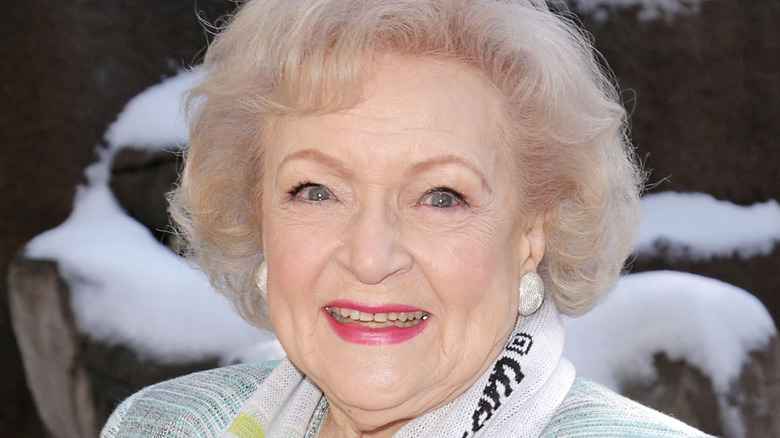 Brian To/Getty Images
The news of Betty White's death on December 31, 2021, stunned and saddened fans. Although the beloved actress was just two weeks from her 100th birthday, the news was hard to take for many who had followed her work during her decades-long career. However, White's agent later revealed that the "Golden Girls" star had peacefully passed away, and cleared up the rumors that her death was related to the COVID-19 vaccination.
"Betty died peacefully in her sleep at her home. People are saying her death was related to getting a booster shot three days earlier but that is not true. She died of natural causes. Her death should not be politicized — that is not the life she lived," Jeff Witjas told the Associated Press. Witjas also addressed a false quote by his late client. "She never said that regarding the booster. Betty died of natural causes. She did not have the booster three days before she died."
Following White's death, her agent also shared his grief (via People). "Even though Betty was about to be 100, I thought she would live forever," Witjas said. "I will miss her terribly and so will the animal world that she loved so much. I don't think Betty ever feared passing because she always wanted to be with her most beloved husband Allen Ludden. She believed she would be with him again." Now, White's hometown is honoring her in a very special way.
Oak Park, Illinois has big plans for Betty White's birthday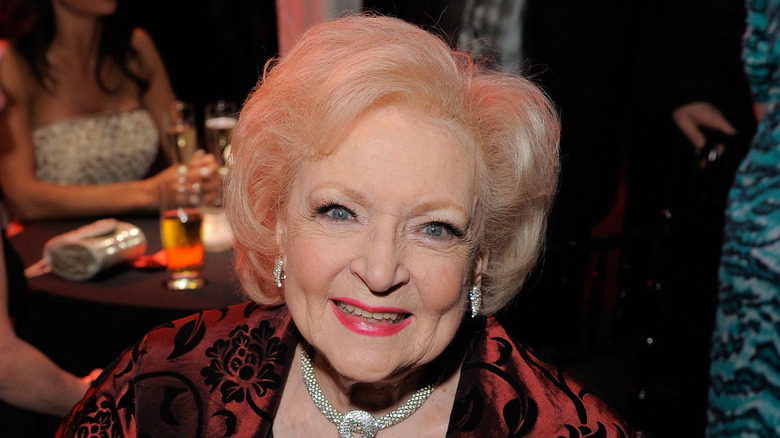 Jemal Countess/Getty Images
TMZ reports that Betty White was born in Oak Park, Illinois. While she was moved to California as an infant, the birthplace of the actress is still proud to say that she hails from their little village, and they are proving it with a special celebration. Oak Park is set to honor the actress with "Betty White Day" on Jan. 17, 2022, which would have been her 100th birthday. Oak Park president, Vicki Scaman reveals that the residents of the town are eager to celebrate their famous former citizen and will do so by getting the small businesses involved.
Mickey's Restaurant will offer a special consisting of a hotdog, fries, and diet coke, which was one of White's favorite meals. Meanwhile, Turano Bakery is planning to make a large birthday cake for White, while cutouts of the actress will also be placed on walls in the downtown area. The village is also holding a Betty White mural contest, and the winner's mural will be painted downtown. While this year would have marked White's milestone 100th birthday, the village of Oak Park plans to hold "Betty White Day" as an annual event to keep her legacy alive in the town where she was born.