The Real Reason Lady Gaga Went Platinum Blonde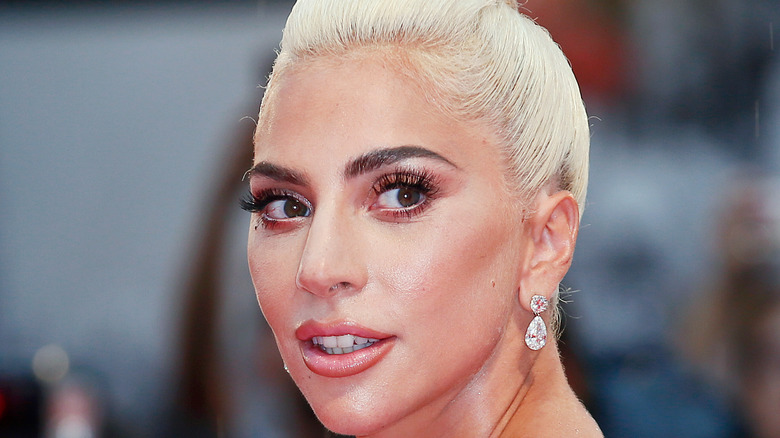 Andrea Raffin/Shutterstock
Very few celebrities capture global audiences quite like Lady Gaga. Known not only for her music career but also for her acting, Gaga has always presented herself to the world in an adventurous way. The "Born This Way" singer has been pushing creative boundaries by wearing outrageous outfits ever since her early days in the industry, and has enthralled legions of fans aka "Little Monsters." Onscreen, Gaga is known for her hit role in "American Horror Story," as well as for her bold performances in 2018's "A Star Is Born" and 2021's "House of Gucci," per IMDb. Her discography is equally impressive, spanning standout singles "Poker Face," "Telephone" (feat. Beyoncé), "Bad Romance," "Million Reasons," and "Just Dance," via E! News. The latter is especially impressive, as Gaga wrote it in 10 minutes.
But while "Just Dance" was one of the first songs that introduced the world to Gaga, the hitmaker needed an equally jaw-dropping look to make her debut. At the time, she made her entrance with a hairstyle that would go on to be synonymous with her name. When people see platinum blonde hair with dark eye makeup and a bold lip, they think of Gaga. But why did she decide to go platinum in the first place?
Lady Gaga wanted to avoid comparisons to another artist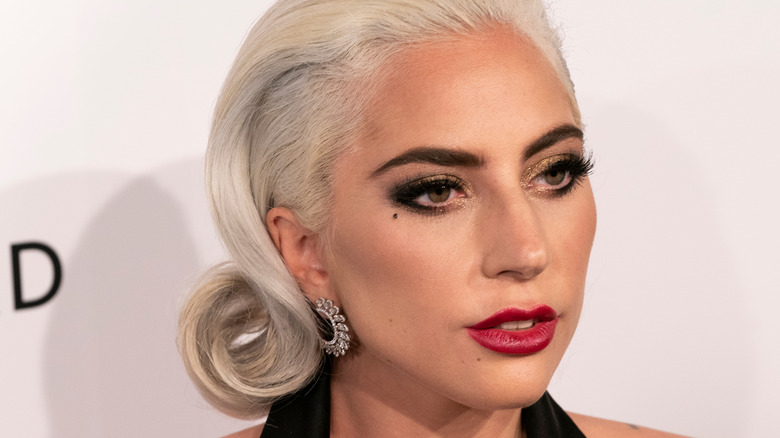 Lev Radin/Shutterstock
Like many other A-listers, Lady Gaga has undergone a style evolution since her breakout days. But despite the changing outfits, her platinum blonde hair has remained a constant. There's a good reason for this, according to The Things. As a natural brunette, Gaga worried that her dark hair would put fans in mind of the late Amy Winehouse, so she sought to differentiate herself with a bright hair color. (As Forbes noted, Gaga's career kicked off with "Just Dance" in 2008, while Winehouse died in 2011.) In fact, part of the reason Gaga changed her hair was out of respect for the "Rehab" singer. "Actually, the reason I dyed my hair blond[e] is because I used to get Amy Winehouse all the time," Gaga told InStyle in 2017. "I don't mind being compared to Amy, but I wanted my own image." 
It was a smart move, as creating her own look and style ultimately allowed Gaga to build an empire — especially as the music industry is all about standing out. Luckily for Gaga, she's demonstrated both a deep reservoir of talent, as well as the ability to carve out her own unique path forward.