How To Properly Apply Cream Blush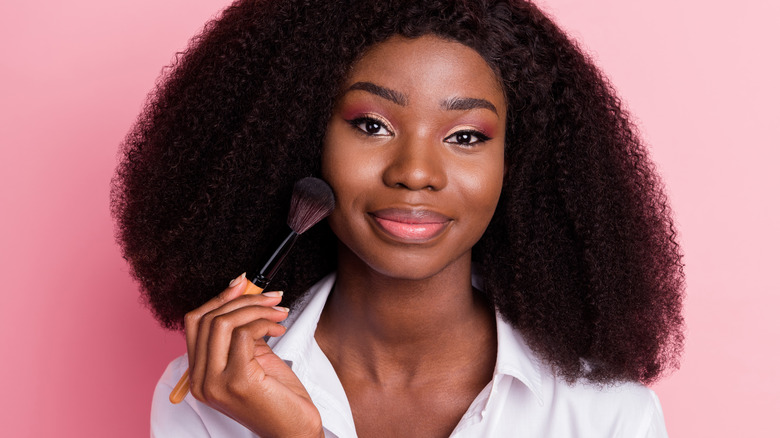 Olena Yakobchuk/Shutterstock
Out of all the beauty products in your makeup arsenal, if there's one product that is all too often overlooked, it's blush. Per Good Housekeeping, blush is often reserved as an "add-on" beauty product and isn't always seen as essential. This belief is a rookie mistake that you don't want to be making when it comes to your makeup application.
Believe it or not, a small amount of blush carefully applied to your skin can make a huge difference to the appearance of your complexion. Good Housekeeping reports that blush can create a complexion that looks healthier and more youthful while also giving your skin a gorgeous glow.
According to Byrdie, cream blush can be potentially problematic because if applied incorrectly, you may risk going overboard and looking too much like a clown. Get the application process right and cream blush can give your cheeks a wonderful glowy, dewy flush that other blush types are unable to create. Cream blush can look gorgeous when applied correctly, but what does it take to properly apply cream blush?
What should the application process look like?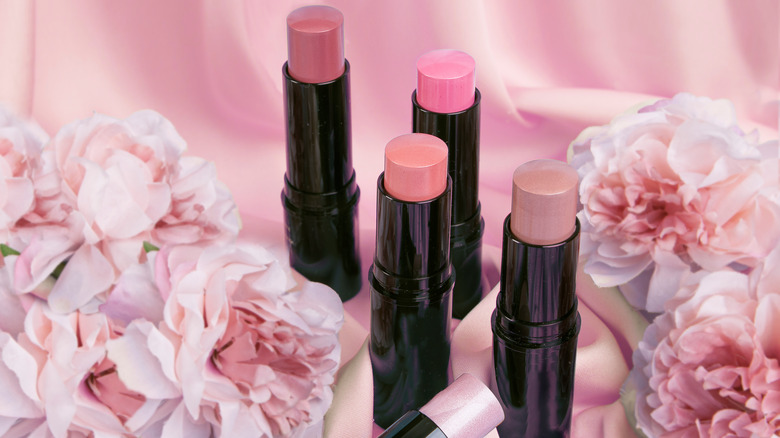 Eva Corbella/Shutterstock
According to Good Housekeeping, before applying your makeup, it's essential that you properly prepare and hydrate your skin — this means cleansing, toning, and moisturizing your skin prior to makeup application. Start your makeup application with your base product of choice (foundation, tinted moisturizer, or CC cream) and apply along with concealer. Pro tip: For cream blush that lasts even longer, use primer before applying your base products.
Per Byrdie, to apply cream blush to your skin, start with the apples of your cheeks and apply the product using sweeping, upward motions with your blush brush. If you would rather use your fingers, you can do that too; just make sure to wash your hands first to remove any other product from them. Not sure where the apples of your cheeks actually are? Look in the mirror, smile and where your cheeks look the most rounded, that's the apples of your cheeks.
To add depth to your blush, blend the cream blush upwards along your cheekbones. Doing this helps to prevent the blush from looking like you have large splotches on your face and instead makes the cream blush appear more natural.
Once you've finished applying blush, you can follow up by adding bronzer and highlighter. Check that the blush looks natural and even. If you notice that one cheek is rosier than the other, you can use a makeup brush or blending sponge to blend the product into the surrounding area (via Byrdie). To keep your blush — and the rest of your makeup — in place all day, finish off by applying a spritz of makeup setting spray.