Olivia Munn Swears By This Energy Reviving Facial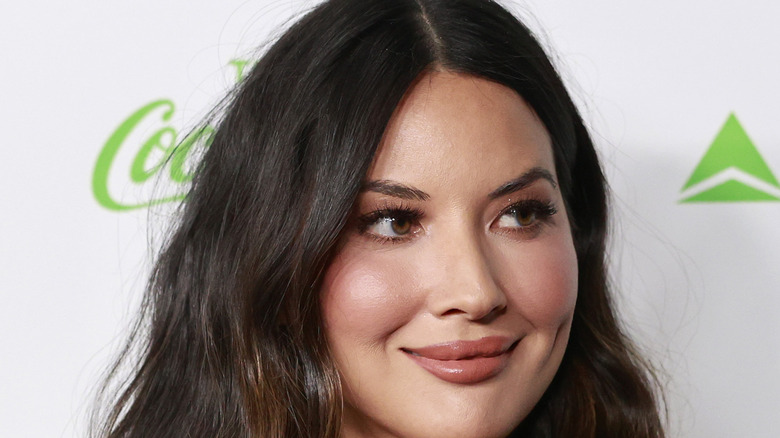 Emma Mcintyre/Getty Images
Celebrities definitely live in the lap of luxury. Every area of their day-to-day lives is a little bit easier and more glamorous. This has never been truer than in the case of beauty. With access to some of the world's finest dermatologists and being able to afford every new anti-aging skincare technology, celebs are set for life. So, despite the crazy price points and bougie brands, it's always intriguing when your favorite celebrity drops their skincare routine and adds about 10 products to your already never-ending wishlist. 
There was a time when fans would only be able to guess or wait for articles by celebrity dermatologists for insight. Now, we live in the era of Vogue "Beauty Secrets" videos and celebrities sharing their skincare recommendations on social media (via Vogue). Finally, we have the full scoop. Of course, the recommendations become even more enticing when they're shared by a celebrity as fresh and glowy as Olivia Munn.
Olivia Munn concludes her nighttime routine with this mask
Olivia Munn is undeniably stunning, but what especially stands out is how fresh and youthful she always looks. At 40 years old, she's never looked better, and when she decided to dish on her skincare routine, we all took notes. Speaking with People, Munn shared a breakdown of her morning and nighttime skincare routine. She begins her days with a face wash, toner, serum, and moisturizer, and always concludes with some SPF. Her nighttime skincare routine is the same, except instead of sunscreen, she reaches for her Youth to the People Yerba Mate Resurfacing Energy Facial.
Youth to the People is a very popular consciously-sourced vegan skincare brand that's very loved in the skincare community (via Youth to the People). Munn isn't the only one who swears by this energizing facial. Taking only 2 minutes, this mask promises to work instantly, leaving your skin looking like you got 9 hours of sleep that night (via The Zoe Report). The pineapple enzymes work to deeply exfoliate your skin, but it also contains aloe that helps soothe it, which makes it perfect for sensitive skin (via Allure). Who doesn't need a quick 2-minute face mask to revive their skin every day?