How TikTok Is Impacting Online Shopping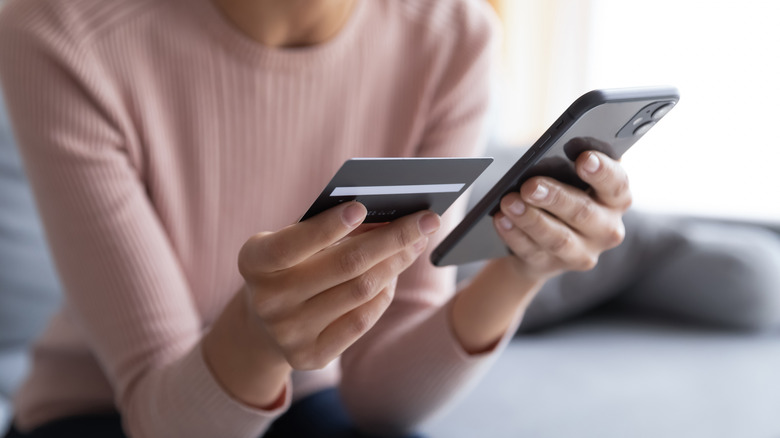 Fizkes/Shutterstock
Facebook laid the foundation for social media. Then, Instagram swooped in and had its moment around the same time as Twitter, and out of the blue came our heavy dependence on Snapchat. Each of these platforms has made its mark on the way that we share information and communicate with each other. Now, the unavoidable tick-tick-tick of TikTok is poised to make a large impact on the way we shop.
It's no secret that social media has affected our buying patterns, and TikTok isn't a game-changer in that sense. Consumers who are interested in social media are 4 times more likely to spend more on a product. Everything from influencer marketing to the shortened time it takes to buy a product is all factoring into our extra spending (via Search Engine Watch). Long-established social media platforms have been there, influenced that. What TikTok is doing is next-level in the world of e-commerce.
TikTok's live shopping events are making brands and products more interesting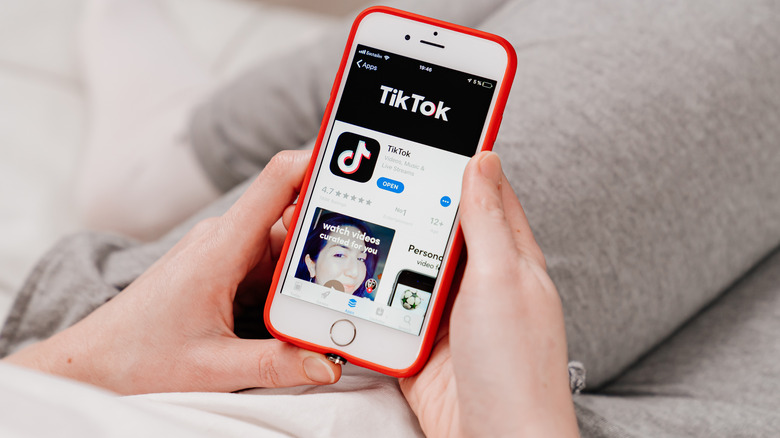 Andrey Sayfutdinov/Shutterstock
The relatively new platform is now hosting live shopping events where people can buy what they want directly through the app. "We think it's a really significant moment. E-commerce is a big opportunity for TikTok and it's something we're investing in significantly," Rich Waterworth, TikTok's general manager for the UK and EU, told BBC News. "People who have a shared interest or a shared love for a creator or a product area, these communities come together and make the experience of finding and enjoying those products more interesting. So when you bring these two things together, the power of the TikTok community and the brands ... it's really exciting."
TikTok was originally an app designed for sharing and uploading short videos (per The New York Times). Now, in the world of e-commerce, we see that it's a grenade already tick-tick-ticking its way into game-changing territories.