The Truth About Kate Gosselin's Life Outside Of The Spotlight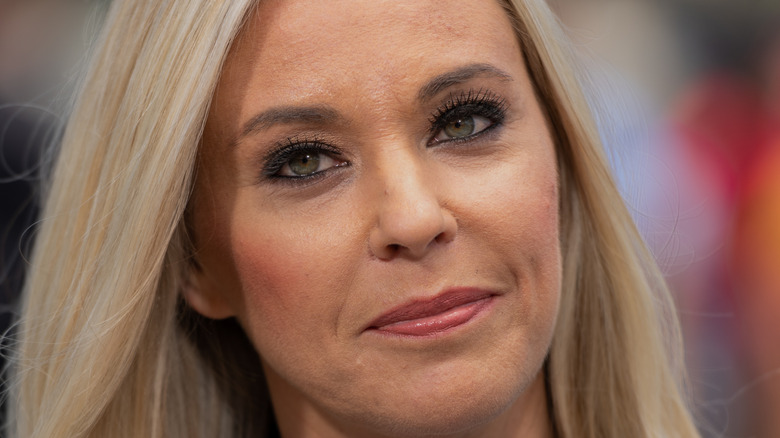 Noel Vasquez/Getty Images
Kate Gosselin was once one of TV's biggest reality stars. In 2007, Kate and her husband, Jon Gosselin, shot to fame when they shared their lives as parents of eight children, twins Mady and Cara, and sextuplets Collin, Hannah, Alexis, Aaden, Leah, and Joel on the show "Jon & Kate Plus 8." Back then, Jon was an I.T. specialist, and Kate was a pediatric nurse who was trying to navigate life with their large brood, and fans couldn't get enough, per E! Online.
However, as the ratings of their TLC show skyrocketed, their marriage began to crumble and Kate eventually filed for divorce in 2009. The split was a messy one and the tabloids didn't hesitate to report every little detail and piece of gossip about the pair. In the years after their split, both Jon and Kate spoke out about each other during TV interviews.
Kate then went on to appear on reality shows like "Dancing With the Stars," "Celebrity Wife Swap, and "Celebrity Apprentice." She and the children also got their own show titled "Kate Plus 8." She later tried her hand at a reality dating series titled "Kate Plus Date" in 2019, which was her late TV project.
Currently, Kate's oldest daughters, Maddy and Cara are off at college. As for the sextuplets they're in high school, but only four of them are living with their mother. Hannah and Collin currently live with Jon in Pennsylvania (via OK!). Meanwhile, Kate's life has changed dramatically since her reality TV days.
Kate Gosselin now lives a quiet life in North Carolina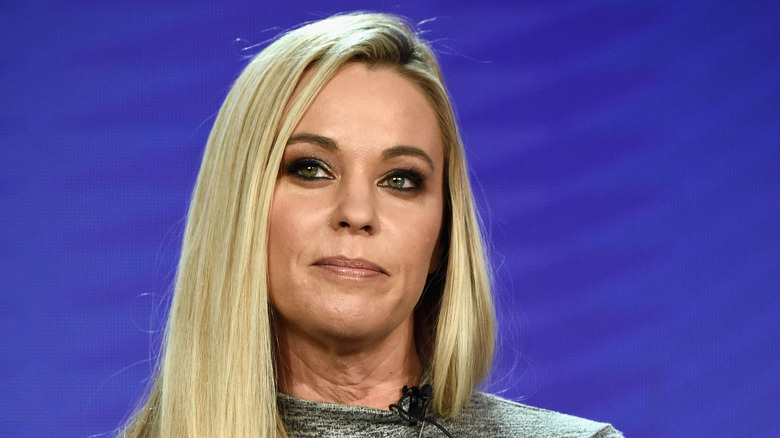 Amanda Edwards/Getty Images
According to The Daily Mail, Kate Gosselin is now living a quiet life after moving from Pennsylvania to North Carolina. Kate is currently living without cameras or the spotlight as she works as a nurse in Troutman, NC. Recently, photographers snapped pictures of Kate looking casual in a black t-shirt, matching leggings, and white sandals as she pumped gas at a local establishment. She was also seen walking one of her adorable dogs with a smile on her face as she sported leggings and a Tommy Hilfiger jacket.
Meanwhile, Kate's children are also busy. Her twins, Mady and Cara are both living in New York and attending college, while another one of her daughters reportedly has a job at a Chipotle restaurant. The family now lives next to Lake Norman in a four-bedroom, 3,562 square-foot home that includes a swimming pool and jacuzzi. The house also has a dock that leads out to the body of water. Kate reportedly purchased the home after selling her former Wernersville, Pennsylvania mansion for over $1 million.
Kate appears to be settling into her new fame-free life, as her children grow older and prepare to leave the nest. However, her fans will likely continue to keep up her life and children for years to come.