Expert Reveals Why The Queen Will Be Relying On Kate Middleton More Than Ever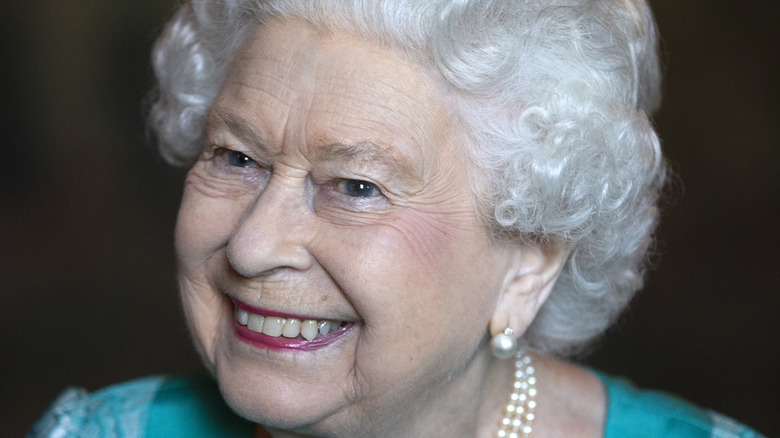 Wpa Pool/Getty Images
Queen Elizabeth is reportedly resting easy knowing that her granddaughter-in-law, Kate Middleton, will one day sit on the throne next to Prince William. 
The monarch, 95, is reportedly very trusting of Kate's competence as a royal, and the two have developed a strong bond over the years since the Duchess of Cambridge joined the royal family. 
"Over time, Kate has proved to Elizabeth that she can be trusted and they've developed a great relationship," a source previously told Us Weekly. "Elizabeth feels confident that Kate will make a great queen."
The insider went on to reveal that Kate has overcome her feelings of being "uneasy in the spotlight" and has become "fearless" when it comes to her role in the firm. "She knows [the protocols] like the back of her hand."
While Kate is reportedly a bit "nervous" about eventually becoming queen, she's ready for the responsibility, says the source. "She's always up for a challenge, believes in herself, and feels that she has developed the wisdom, courage, and strength to be a success." 
In addition, both Kate and William have been speaking to Elizabeth about their future roles. "The queen feels confident that they cross all the boxes to rule," the insider added.
Now, one royal expert explains why the queen will lean on Kate more than ever.
The queen values Kate Middleton as a member of the royal family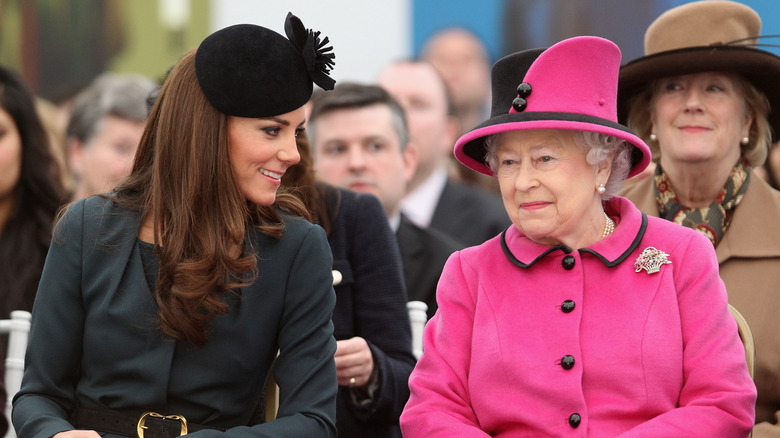 Oli Scarff/Getty Images
The Daily Mail reports that Queen Elizabeth is bracing herself for another tough year following the death of her husband, Prince Philip, in 2021. Royal expert Katie Nicholl told Closer that she believes Elizabeth will rely on Kate Middleton to help her navigate difficult issues. 
"Harry and Meghan's interviews [in 2021] have caused chaos for the royals, and Harry's new memoir will likely reveal even more intimate details about the royal family, and cause further issues," Nicholl said. "And Andrew's court case will too. Kate will step up and I know the Queen hugely values her support, and will rely on her more than ever."
The expert went on to reveal that the Duchess of Cambridge has become a valuable member of the firm. 
"We've seen Kate blossom over the years, growing in confidence and evolving into a key member of the royals," Nicholl continued. "Standing there as a woman totally sure of herself who takes her role seriously. I think we'll see her thrive even more in her 40th year."
She added: "Like Diana, Kate's immensely popular, a fashion icon and loved by the nation. I don't think she ever wanted to 'be' her late mother-in-law, she just took inspiration from her work ethic and diligence. Kate's the 'people's princess,' but her own version."
It appears that the people also agree with the queen. Kate's popularity has continued to grow, ranking her the third most popular royal, behind Elizabeth and William.