Clean Beauty Brands To Try In 2022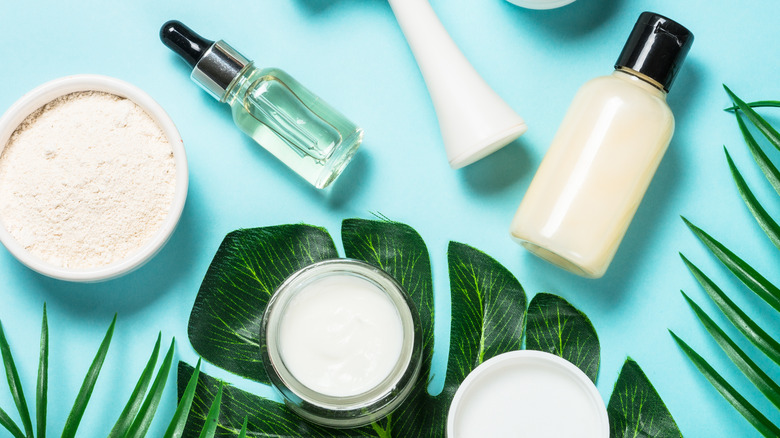 Nadianb/Shutterstock
"Clean beauty" has been all the rage lately, but the actual definition of the term still seems a bit vague to most people. Consumers are more interested than ever in using sustainable practices because they are becoming more conscious of how their products impact the environment. "I consider beauty products clean if every ingredient and sub ingredient in that product is proven safe for people and the planet," True Botanicals founder Hillary Peterson told The Zoe Report. 
However, there is no industry-wide definition for clean beauty in the U.S., so it can be challenging to know precisely what it means (via Byrdie). Companies are focusing on creating non-toxic and eco-friendly beauty products by being more transparent about the ingredients list and their sources. "Clean" is a subjective term because one company's definition of clean can differ from another. For example, the Allure Clean Standard is not identical to Byrdie's Clean Beauty Pledge. Whether it is skincare or makeup, it feels good to be using products that are safe and also help us feel more beautiful without being harmful in any way.
The important thing is to do your research and make informed product choices. Choose beauty products that ban the maximum ingredients that can be harmful to us and the planet. Try to be mindful of how ethically and sustainably the ingredients are sourced.
These clean beauty brands will make you glow in an eco-friendly way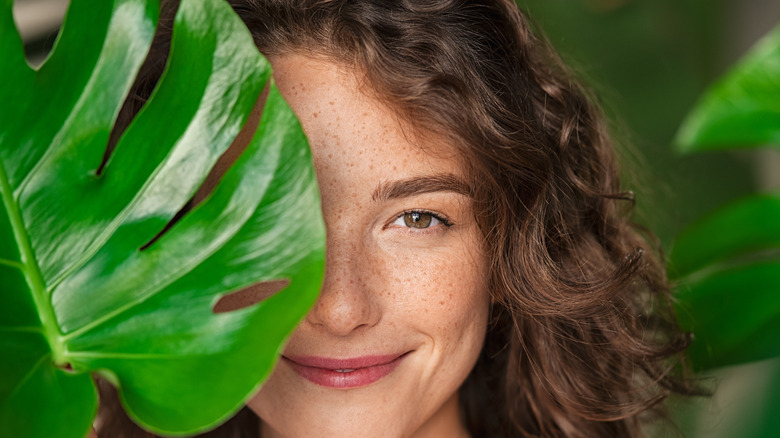 Rido/Shutterstock
Without further delay, here are the top 2022 clean beauty brands that are non-toxic, sustainable, and eco-conscious for our skin and the environment.
The Zoe Report recommends Beautycounter because it has over 100 products targeted for various skin types, including skincare and makeup. The U.S. only bans 30 ingredients from personal care products, compared to over 1,400 in Europe. Beautycounter excludes 1,800 ingredients to provide safer products for consumers.
If you want clean makeup, Byrdie recommends Saie because of its transparency regarding product ingredients, as well as open communication with the community. Its Dew Balm Bouncy Marshmallow Highlighter is an Allure Beauty Award Winner and certified "Clean + Planet Positive," per Sephora. Plus, its products also come in sustainable packaging.
Allure has voted for Ilia Beauty because its makeup products also have skincare benefits — no wonder its Super Serum Skin Tint has a cult-like following. The multipurpose product gives you a dewy glow with SPF 40 and has skin-loving ingredients, like hyaluronic acid and niacinamide.
Glamour is a fan of True Botanicals, the first 100% MADE SAFE-certified safe company. It practices the most comprehensive safety and sustainability standard backed by leading scientists. Its Pure Radiance Oil delivers astonishing results and is a favorite of many celebrities. Doesn't it feel good to trust your skin with these non-toxic and environmentally conscious beauty brands?