What We Know About Hoda Kotb's COVID-19 Diagnosis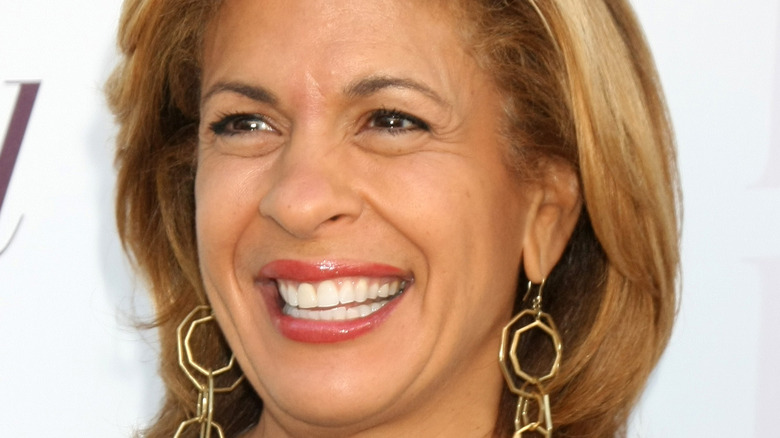 Kathy Hutchins/Shutterstock
Hoda Kotb, a co-anchor on the "Today Show," has tested positive for COVID-19, according to People. She joins other celebrities — such as Tom Hanks, Rita Wilson, Whoopi Goldberg, Hugh Jackman, Doja Cat, Jason Momoa, and Wendy Williams, according to Us Weekly — as well as millions of others around the world who have been diagnosed with this disease.
According to the World Health Organization, there have been over 296 million confirmed cases of the coronavirus worldwide, and over 5 million people have died from it (via Yale Medicine).
Numbers have been on the rise because of the Omicron variant, which the Centers for Disease Control and Prevention says can be passed on to anyone, if even a person is vaccinated and even if there are no signs of symptoms. More than ever, health officials are urging everyone to keep wearing masks when in an indoor/public place and to get vaccinated.
Despite a positive COVID test, Hoda Kotb says she is 'feeling good'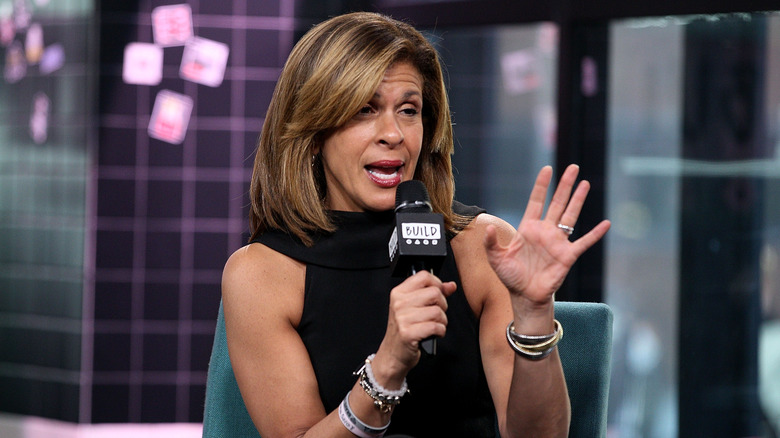 SD Mack/Shutterstock
Thursday morning, Craig Melvin said on the "Today Show" Hoda Kotb has COVID-19. She is currently isolating at home and looking forward to returning.
Last year, before getting her vaccine, Kotb told People, "This is who I'm getting vaccinated for when it's my turn: First, for my mother, who's in her 80s; for my fiancé, Joel [Schiffman]; for my two children; and for every single person who I pass by, who I walk by, and who I see. So I am getting vaccinated not only for my family, but for yours too." She also has already received her booster shot, which, as seen on the U.S. Food and Drug Administration's website, can be obtained based on when a person received their last dose and a person's age.
This morning, the co-anchor tweeted, "Thx for well wishes! Feeling good ... cant wait to see you all when I am in the clear" (via Twitter)!