The Heartbreaking Death Of Director Peter Bogdanovich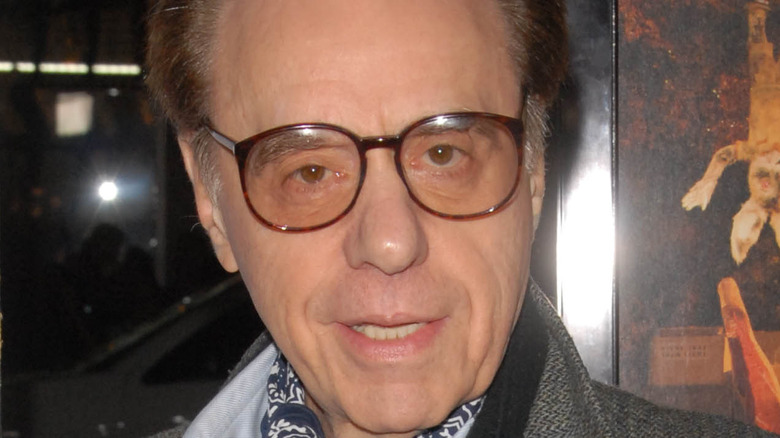 s_bukley/Shutterstock
The entertainment industry was in the midst of mourning actress Betty White when word rang in that another legendary creative had sadly departed. The Oscar Award-winning director behind films like "The Last Picture Show" and "Paper Moon," Peter Bogdanovich, sadly passed away in his Los Angeles home on January 6, 2022 (per CNN). He was 82 at the time of his death.
Peter's death was confirmed by his daughter, Antonia Bogdanovich, according to The Hollywood Reporter. He died of natural causes and no further comments have been made from his family at this time.
Peter, who would become a celebrated director known for working with big-name stars like Barbra Streisand and Cloris Leachman throughout the 1970s and 1980s, didn't start behind the camera. Before making the move to Hollywood to start directing films, he was a celebrated film historian who was writing books about movies, not making them. However, his career blossomed and he was quickly recognized for his work by his peers.
The famed director had an impressive career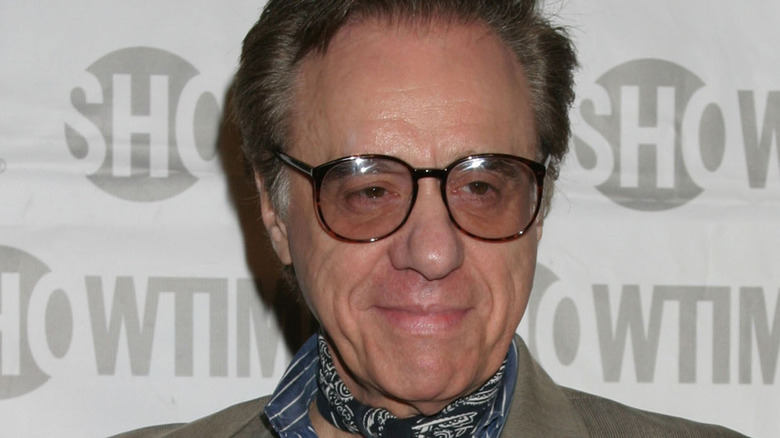 carrie-nelson/Shutterstock
Fans of Peter Bogdanovich's films believe his best work came when he was collaborating with Polly Platt (via Variety). The pair came together to create some of Bogdanovich's most celebrated films like "Paper Moon," "Terms of Endearment," and "Say Anything," amongst many others. Platt and Bogdanovich had more than just a working relationship. They fell in love and had two daughters together — their relationship did not last long, however.
Aside from his films, Bogdanovich is remembered for having a relationship with Playboy Playmate Dorothy Stratten, who was sadly murdered by her estranged husband, Paul Snider, in 1980 (via People). Bogdanovich was heartbroken after his girlfriend's murder and would go on to write at length about the tragedy in his memoir, "The Murder of A Unicorn."
Bogdanovich is survived by his daughters, Antonia Bogdanovich and Sashy Bogdanovich, as well as his grandchildren, Maceo, Levi, and Wyatt. The influential director will be missed by his fans and the entertainment industry as a whole. On his passing, Turner Classic Movies wrote, "We are saddened to hear about the passing of prolific director and a dear friend of ours, Peter Bogdanovich. A leading voice of '70s Hollywood and a champion of Classic Hollywood, his passion inspired generations of filmmakers."