The Best Sites For Ordering Groceries Online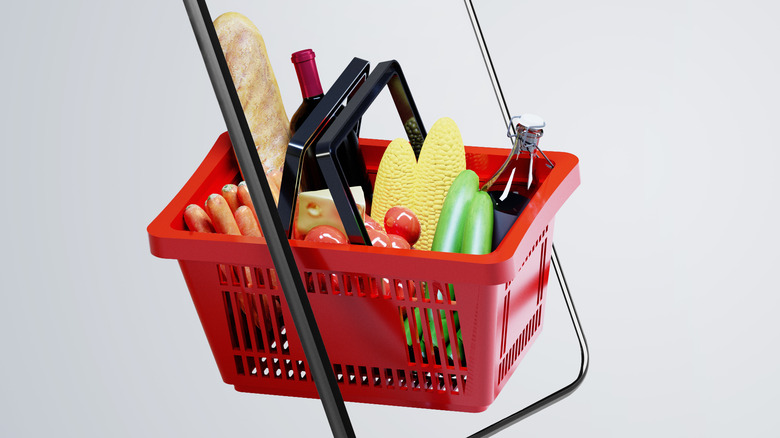 Bro Crock/Shutterstock
We may receive a commission on purchases made from links.
The COVID-19 pandemic has changed the way we do many everyday things. We wear masks when we leave the house, and we keep distance from others to protect ourselves. We even do more things than ever at home so that we have to leave the house as little as possible. For some, this means ordering groceries online so that they can be delivered. Worth noting is that some of the world's largest grocery store chains offer online pickup orders, too, so grocery store employees gather your items and put them in your car for you when you arrive.
Shopping habits throughout the pandemic have made some believe that grocery shopping could change forever even after the pandemic ends, and this may be true. In fact, Forbes named online ordering as one of the biggest changes that will stick around, but what are the best sites for ordering groceries?
Of course, the first one that may come to mind is Instacart. This website/app is used by many companies and individuals/families alike to deliver grocery orders directly to their homes and business. It's the DoorDash of grocery delivery, and it owes its massive growth in usage and reach to the pandemic, as noted by The Wall Street Journal. Still, there are other excellent websites out there for you to use.
Some grocery ordering services serve specific food needs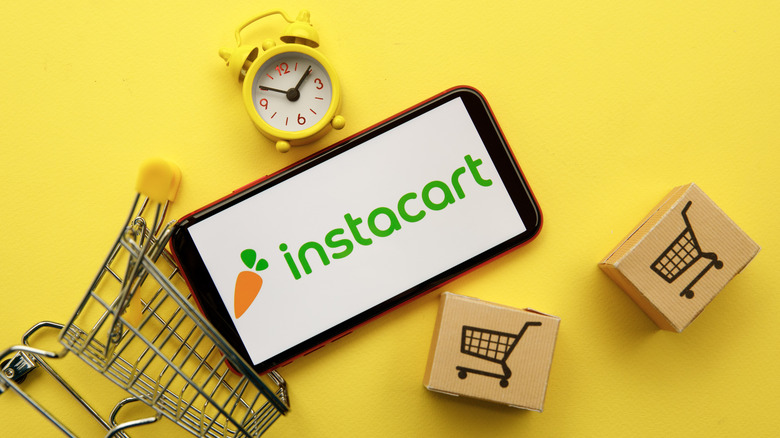 Burdun Iliya/Shutterstock
The pandemic has seen the grocery shopping landscape change in drastic ways – people are even sanitizing their groceries to avoid getting COVID-19 — but it's also seen many work together to ensure both the safety and the delivery of groceries where necessary and applicable. According to Lifewire, Walmart's grocery ordering system is one of the best in the world. Their ordering platform unfortunately requires a convenience fee, but they offer both pickup and delivery orders, you can order non-grocery items, and EBT/Snap benefits can be used when ordering for pickup.
According to Tom's Guide, Amazon Fresh is another great option. This service requires an Amazon Prime membership, but if you have one, it's free to use as long as your order is over $35. Their orders are also some of the fastest, with orders able to be delivered to your home in about two hours; moreover, their service features Whole Foods (because Amazon owns this grocery market), which other delivery platforms may not include. This service isn't as widely accessible as Walmart or Instacart, but if you're a Prime member already, it's worth a look.
Tom's Guide also recommends Dumpling, which supposedly aims to turn its workers into business owners, building them up rather than treating them solely as delivery drivers. This service is available in all 50 states and offers a variety of stores for your driver to go to. Other options include Local Harvest for seasonal groceries, ShopFoodEx for hard-to-find items, and GoBio! for organic groceries (via Lifewire).