The World's Largest Grocery Chain Isn't What You Think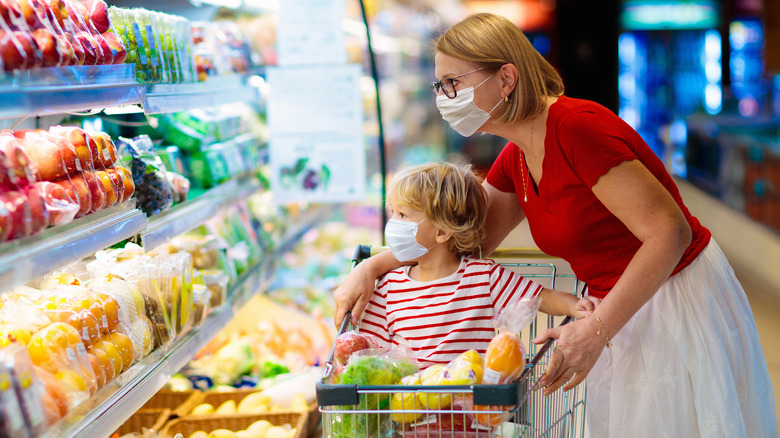 Shutterstock
Kroger, Meijer, Aldi — these are the grocery stores you think of when it's time to go grocery shopping and plan your meals for the week. However, none of these stores are part of the world's largest grocery chain. That honor falls upon Walmart, one of the largest retail companies in history and known for a lot more than groceries.
At Walmart, you can get apparel, furniture, home improvement products, and even new tires and an oil change for your vehicle. But, you can also pick up everything your family needs to eat for the week, from fresh produce, poultry, and meat to baked goods, canned goods, and beverages galore.
According to FoodIndustry.com, Walmart took in $288 billion in grocery sales from 4,253 stores in 2019, giving it the No. 1 spot among the world's largest grocery store chains. Kroger and Albertson's (which also owns Safeway and Vons) came in second and third, respectively.
E-commerce and delivery help propel Walmart to the top grocery spot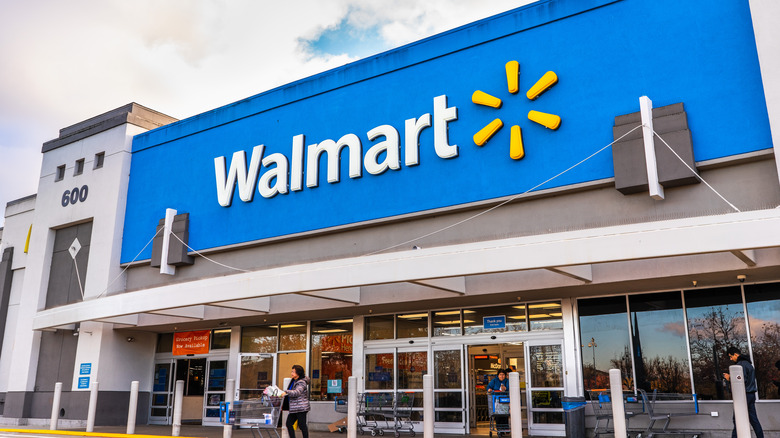 Shutterstock
A booming grocery delivery business helps keep Walmart as the No. 1 grocery chain, with online net sales hitting $49 billion in 2019, according to Insider. In 2020 after the Coronavirus pandemic hit, online grocery shopping sales grew everywhere as people did their best to stay home and have food delivered. Insider estimates Walmart will make $101 billion from online grocery sales by the year 2024.
Overall, internet grocery sales and delivery services are predicted to propel sales across the board in the retail food industry, with CNBC saying the industry could get 20% of its sales from online and delivery sources by 2025. "The grocery delivery, the grocery pickup — they're building customer loyalty that continues to drive the positive growth we are seeing at Walmart," Jharonne Martis, the director of consumer research at financial data company Refinitiv, said on CNBC's "Squawkbox."
In fact, when the pandemic first hit back in April of 2020, Good Housekeeping named Walmart the top delivery grocery service in the country, just ahead of Instacart.
Quality and presentation improve Walmart's grocery product standing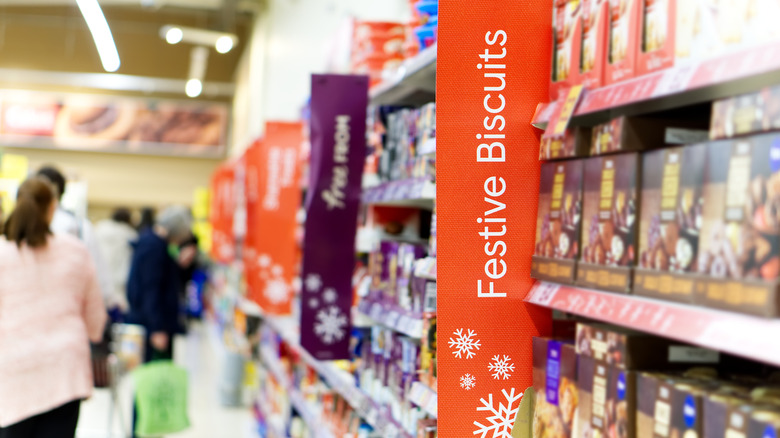 Shutterstock
For many years, Walmart was not the first choice for groceries for many households in the U.S., but a commitment to quality and product has been changing all that over the last few years as the company grew into a go-to supermarket.
Walmart now offers organic foods, as well as prime produce and meats, John Furner, president and CEO of Walmart US, told CNBC in 2020. "Those quality levels then enable us to be able to appeal to that consumer across other channels."
According to CNBC, Walmart's clothing sales do not compete with Walmart's grocery sales, with pet supplies, snacks, drinks, and fresh products being the retail giant's most popular grocery items.
"Improvements in areas like bakery and meats are resonating with customers. We've focused on improving fresh presentation and product quality and this has resulted in stronger sales and market share gains," said Walmart CFO Brett Biggs in a 2019 interview with CNBC.