Inside Sidney Poitier's Health Struggles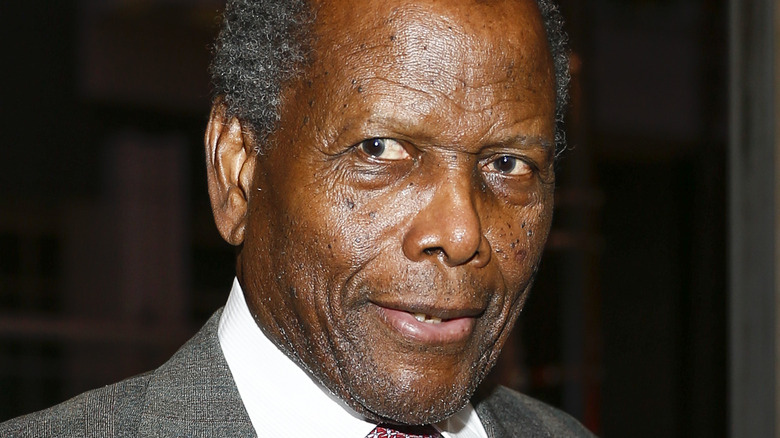 Rich Polk/Getty Images
Fans were saddened to hear the news of Sidney Poitier's death. The legendary actor was 94 years old at the time of his passing (via New York Post). Over his career — which spanned more than seven decades — Poitier became known for his roles in films such as "Guess Who's Coming to Dinner," "A Raisin in the Sun," and "Uptown Saturday Night." In 1964, he became the first Black, Bahamian-American to win the Academy Award for Best Actor for his performance in the 1963 film, "Lilies of the Field." In addition to his acting career, Poitier also wrote two autobiographies and penned other books including "Life Beyond Measure: Letters to My Great-Granddaughter."
The news of Poitier's death was first announced by The Bahamas' Minister of Foreign Affairs, Fred Mitchell, and began to spread quickly. Tributes to the late actor immediately began pouring in on social media. Fans shared their condolences to Poitier's family, and stars such as Rosanna Arquette also tweeted their sympathies about his death.
While Poitier lived a long life, his health always seemed to be an issue for the actor.
Sidney Poitier's health struggles started early in life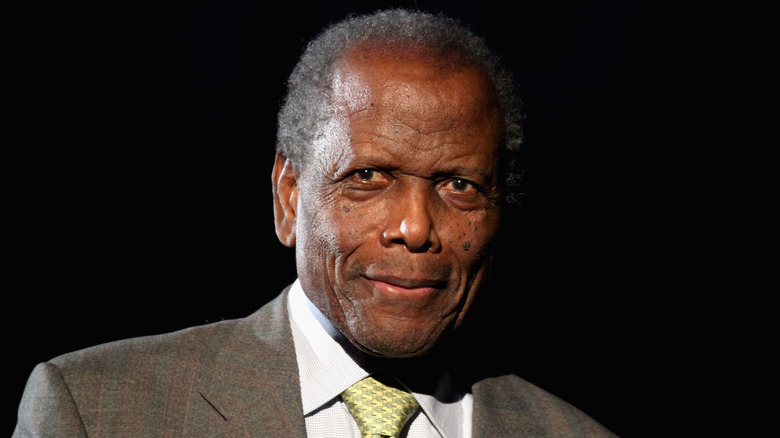 Tommaso Boddi/Getty Images
Sidney Poitier struggled with health issues from the start of his life. The actor was born three months early while his Bahamian parents were in Miami selling tomatoes (via Black Doctor). As the youngest of seven children, Poitier's parents were reportedly unsure he would survive after battling multiple illnesses, and his father allegedly even purchased a small casket for his son. However, his mother was said to visit a "wise woman" who assured her that her son would be okay. "'Don't worry about your son. He will survive,'" Poitier said, reminiscing on the story. "And these were her words, she said: 'He will walk with kings.'"
Later in life, the actor reportedly cut out alcohol, red meat, and sugar from his diet, and got into the habit of eating vegetables with every meal to keep his health in check. Sadly, in 1993, Poitier was diagnosed with prostate cancer at the age of 66 (via Survivor Net). However, the Oscar winner successfully treated the disease with surgery. His health-conscious ways seemed to serve him well. At 94 years old, Poitier was said to still stand over six feet tall and weigh just under 200 pounds to keep his trim and lean figure.
It seems that Poitier understood the importance of taking care of himself and fighting for his health. Perhaps that is one of the reasons for his long life.