Prince Charles Opens Up About His Surprising Hobby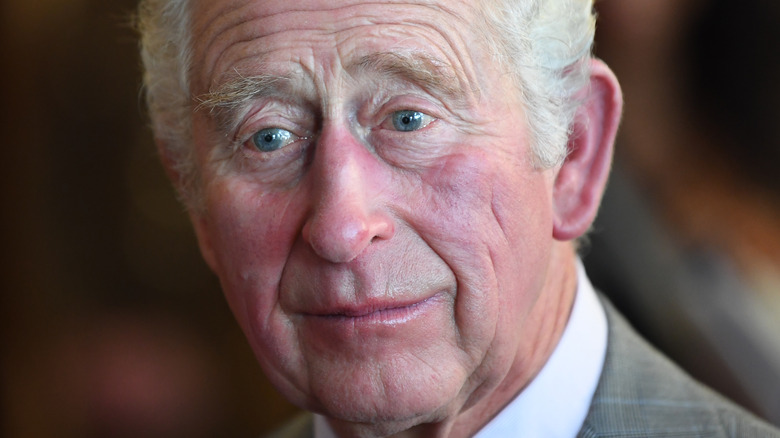 Wpa Pool/Getty Images
Prince Charles may be one of the busiest members of the royal family, especially since he's first in line for the throne. However, the future king still makes time to explore his many passions. According to the Prince of Wales official website, Charles has an array of interests, which includes gardening. He's especially interested in tending to his organic garden at his home in Highgrove. He also enjoys hedgelaying and has laid many hedges himself, as well as hosting the National Hedgelaying Championships.
Of course, Charles also has a number of charities that he's very involved with, including organizations that support art, music, and theater. The royal is said to be the Patron or President of about 400 organizations, which include the Birmingham Royal Ballet and the BBC National Orchestra of Wales. Charles also has an interest in many sports including sailing, scuba diving, and racing. He's also been known to play polo from time to time, per his official website. 
However, one of his most surprising hobbies happens to be his love for painting.
Prince Charles has a talent for painting with watercolors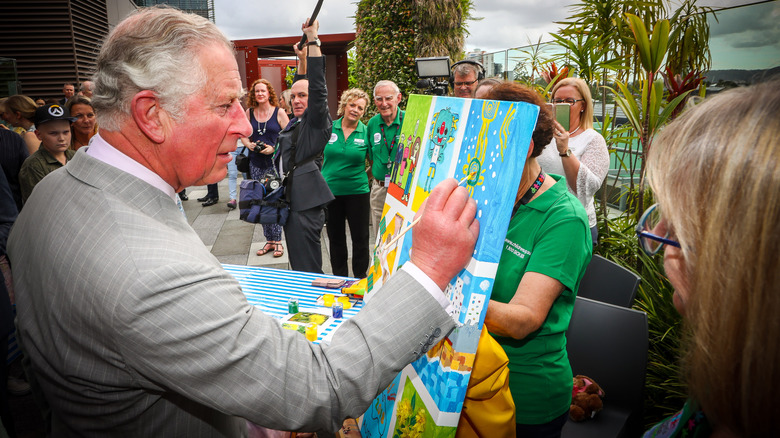 Pool/Getty Images
According to People, Prince Charles recently shared some of his stunning paintings with the world. The Prince of Wales revealed an exhibit display of some of his work, revealing that he took up painting when he found his mother Queen Elizabeth's hobby of taking photographs "less than satisfying."
"Quite simply, I experienced an overwhelming urge to express what I saw through the medium of watercolor and to convey that almost 'inner' sense of texture, which is impossible to achieve via photography," Charles said of his love for painting. "Looking back now at those first sketches I did, I am appalled by how bad they are," he continued, per The Scotsman. "But, nevertheless, the great thing about painting is that you are making your own individual interpretation of whatever view you have chosen."
The royal went on to admit that painting is a way for him to relax and recharge in life. "It all requires the most intense concentration and, consequently, is one of the most relaxing and therapeutic exercises I know. In fact, in my case, I find it transports me into another dimension which, quite literally, refreshes parts of the soul which other activities can't reach," he added.
Charles' paintings have impressed many royal enthusiasts, and raises the question about what other hidden talents other members of the royal family may have.