If You're A Pisces, These Are The Books You Need To Read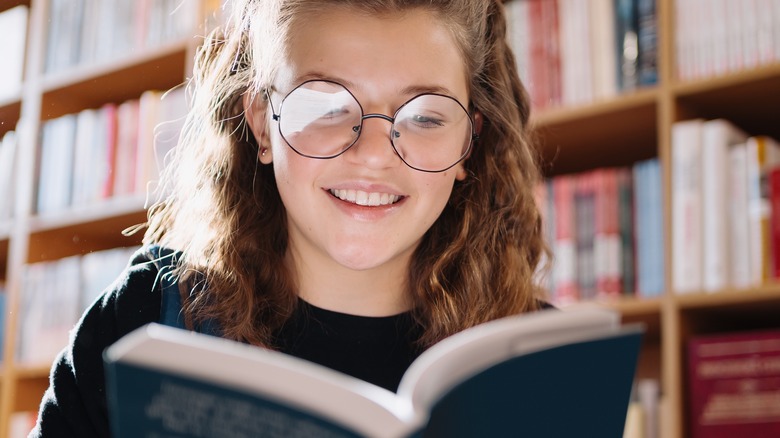 Arthur Bargan/Shutterstock
Pisces are known to be compassionate and empathetic. They make up some of the most fearless romantic lovers in the world and are mostly described as people who wear their hearts on their sleeves, per Livingly. Represented by a pair of fish, people who fall under this zodiac sign are natural dreamers. Yes, Pisceans want to be relevant and part of the party crowd, yet a part of them would rather spend the entire day at home, tucked in bed (via Thought Catalog.)
Pisces would ideally seek out adventure, per Cafe Mom. They love to explore and try out new things, whether it is bungee jumping, traveling to different destinations, trying out exotic foods, or the like. So, if you are one of the Pisceans, one of the things you could consider including on your list of things to try out this year is expanding your imaginative side through reading. Of course, you aren't going to enjoy reading just any kind of book, but without a doubt, you'd enjoy reading fictional romance novels or fantasy novels, per Metropolitan Girls.
You will love these books if you are a Pisces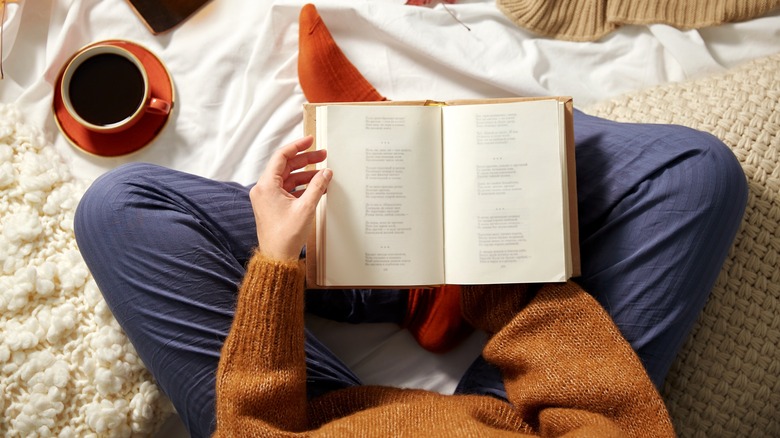 Syda Productions/Shutterstock
The feeling of love and connection between two teenagers, Stella and Will, is put to test in the romantic novel "Five Feet Apart" by Rachael Lippincott, per Riveted. Stella is a cystic fibrosis patient who falls in love with Will, who had a lung disease as well. The two, however, are under a restriction of maintaining a safe distance of about six feet at all times (via The Hollywood Reporter). As their love intensifies, however, it becomes harder to keep to this rule. Will they throw caution to the wind? Your Pisces heart will thoroughly feel this story.
"Practical Magic" by Alice Hoffman is another story that Pisceans may enjoy. The book tells the story of two sisters, Sally and Gillian, who were blamed for everything that ever went wrong around them. The characters' journeys show them more of the unfairness of the world, and they have to find a way to deal with things in their own way, making this story appealing to the Pisces imagination, per PureWow.
Particularly relatable to teenage Pisceans, "Listen To Your Heart" is a book worthy of your time, as recommended by OOM Blog. Kate Bailey finds out that dishing out advice to others is a lot easier than following your own advice, notes Scholastic. She only wishes she had figured this out in an entirely different situation than the one she finds herself in. The author of this romance novel gives Pisceans something to keep them up late at night.