How Sarah Ferguson Could Play A Key Role In Prince Andrew's Defense Team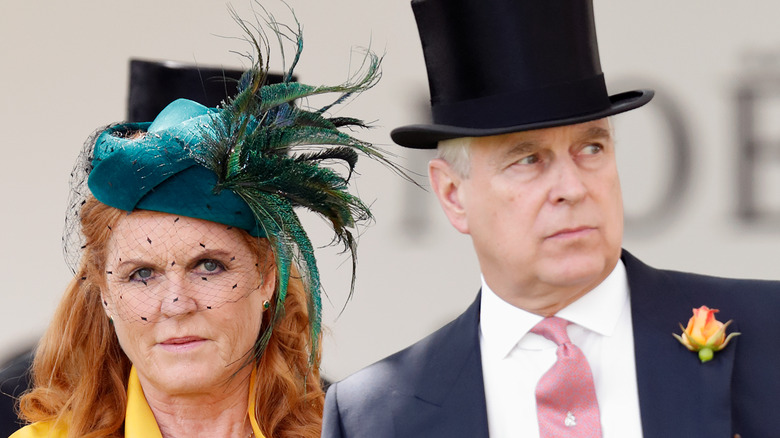 Max Mumby/indigo/Getty Images
Following the conviction of Ghislaine Maxwell, who was found guilty in December 2021 of recruiting and grooming teenage girls for sexual encounters with the late Jeffrey Epstein (via The Guardian), attention has now turned to Prince Andrew. 
According to ABC News, Virginia Giuffre has alleged that Epstein and the Duke of York sexually assaulted her when she was 17 years old. Giuffre filed a civil lawsuit against Prince Andrew in August 2021, and in January 2022 the Duke's attorneys appeared virtually in front of a federal judge in New York to argue that the lawsuit against Andrew should be dismissed.
Prince Andrew is not going through this ordeal alone, though. Per Page Six, his ex-wife Sarah, Duchess of York, otherwise known as Fergie, has been by his side the whole time and has reportedly helped Andrew and his legal team with their strategy sessions.
According to The Independent, Ferguson and Prince Andrew have remained close since their divorce in 1996, but becoming a part of each other's legal counsel is a whole new level of closeness.
Sarah Ferguson is assisting with Prince Andrew's legal woes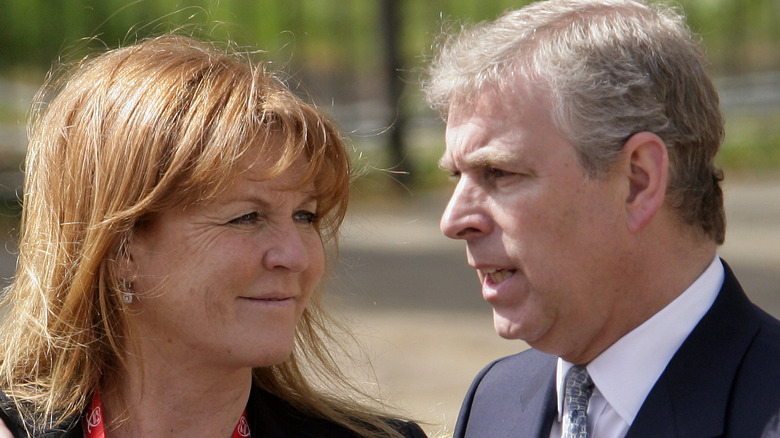 Max Mumby/indigo/Getty Images
According to Page Six, Prince Andrew's legal defense team includes his ex-wife Sarah Ferguson. "No one from inside Buckingham Palace has been involved in Prince Andrew's case, or even knows anything much," a senior royal source told the outlet. "It's really just the Duke of York, Fergie and his lawyers," the insider added.
Meanwhile, another source revealed to Page Six that Fergie was with Prince Andrew as he met with lawyers from the top Los Angeles law firm Lavely & Singer in the Summer of 2021, with another source saying "Sarah is fully behind Andrew and is part of his team."
A defense team is responsible for "investigating the case and interviewing all witnesses" as well as "selecting the jury" (via Geoffrey G. Nathan Law). Considering that Ferguson has also had a past links to Jeffrey Epstein, the circumstances of joining her ex-husband's legal team seems a little out of the ordinary. 
Sarah Ferguson has a connection to Jeffrey Epstein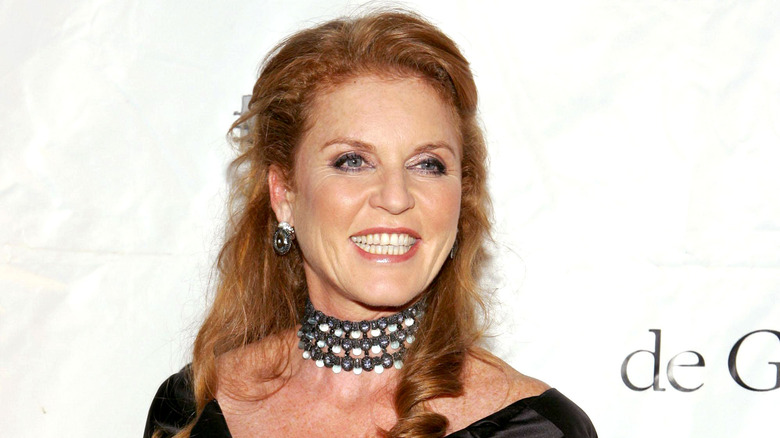 Everett Collection/Shutterstock
The idea of Sarah Ferguson being on Prince Andrew's defense team is all the more confusing when you consider that she has had her own dealings with the late convicted sex offender. According to the New York Post, Sarah Ferguson accepted $24,000 from Epstein to pay off one of her former assistants back in 2011. The publication says that the arrangement was figured out by Prince Andrew. 
Ferguson did later say that accepting the money was "a gigantic error of judgment." It's also worth noting that the ex-royal was also caught in a sting where she agreed to sell Prince Andrew's private information to an undercover journalist for $676,000 in 2010 (via Page Six). 
There is no word on how much of a hand Ferguson has on her ex-husbands defense team, but the world will definitely be keeping an eye on how the court case plays out.