Why An Unnamed Former White House Official Is Fuming Over Melania Trump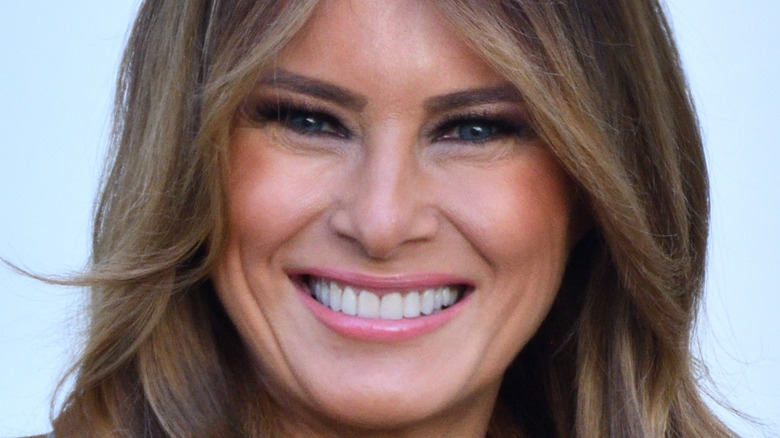 Evan El-Amin/Shutterstock
Following her stint as first lady, Melania Trump went somewhat silent. She didn't comment much on her husband's potential 2024 run for president, and instead seemed to opt for a more private life. But shortly before Christmas, Trump announced that she would be taking on a new venture: the world of NFTs. The move was a bit of head-scratcher, and one former White House employee is practically fuming over her new venture. 
"I am proud to announce my new NFT endeavor, which embodies my passion for the arts, and will support my ongoing commitment to children through my Be Best initiative," she wrote in a statement released on her website and social media platforms, per the Miami Herald. The sales of her NFTs could potentially make Trump a pretty penny. She is one of many celebrities to get in on the latest cryptocurrency trend. She finds herself among the likes of Paris Hilton, Shawn Mendes, Tom Brady, Kate Moss, and Grimes; all of whom have branched out into selling their own digital art and memorabilia. 
Trump's NFT, called "Melania's Vision," is a piece of digital art drawn by French artist Marc-Antoine Coulon, per CNN. Its price is roughly $175 and includes an audio clip of Melania saying, "My vision is: Look forward with inspiration, strength and courage."
Melania Trump's NFT efforts are raises eyebrows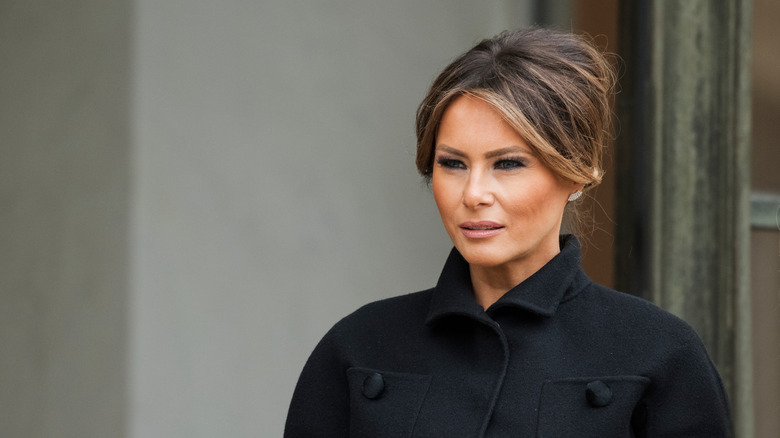 Frederic Legrand - COMEO/Shutterstock
In her statement, Melania Trump explained that a portion of the proceeds from her NFT will go towards supporting children who are aging out of the foster care system, per Fox Business. "Through this new technology-based initiative, we will provide children computer science skills, including programming and software development, to thrive after they age out of the foster care community," she wrote. However, the exact amount of money that will go to the children was not specified. 
Not everyone is pleased with Trump's move into NFTs. Speaking with CNN, an unnamed former White House official who previously worked with Trump expressed confusion over the project. "I'm confused by it. It's very random as a project and seems tone deaf to release online artwork of yourself for $150," the source said. "The timing seems odd too — COVID and natural disasters are impacting the country, and many people are struggling financially."
More NFTs are set to follow the initial release, with details coming to Trump's official website. But the former White House official told CNN that the moneymaking scheme stands in opposition to other former first ladies who launch non-profits and focus on philanthropy once leaving the White House. "This is not exactly using her platform for larger global or domestic impact," the source said. "This is ostensibly a quick moneymaker. It's a classic Trump move, using their brand and their supporters to cash in." Time will tell how successful the endeavor proves to be.