The Truth About Marcia Cross' Journey With Cancer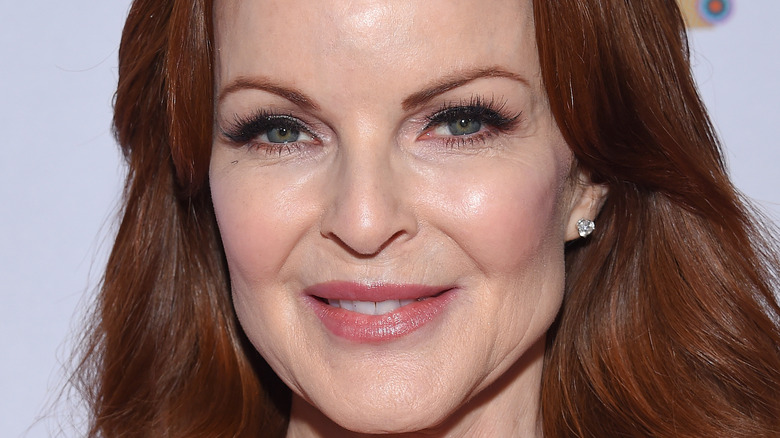 DFree/Shutterstock
It's not a sweeping or reaching statement to say that Marcia Cross is a foundational actor in the realm of American dramas. Cross, who hails from Massachusetts, has been in the industry since 1984, and her filmography includes such iconic roles as Bree Van De Kamp (also known as Bree Hodge) on "Desperate Housewives," Dr. Kimberly Shaw on "Melrose Place," and Principal Cowher on "Youth & Consequences" (via IMDb). Her scope even includes political thrillers like ABC's "Quantico."
Cross has proven time and time again that her talent is real, powerful, and constantly evolving — look at how the cast of "Melrose Place" has changed since 1992, for example — and her work, such as "Desperate Housewives," has gone on to influence other series as well. Still, life hasn't been the easiest for Cross. While her career has been strong since the '80s, she has also in recent years suffered from cancer.
According to CNN, Cross has suffered from anal cancer while her husband has simultaneously suffered from throat cancer. She has also revealed that her cancer is not only linked to her husband's but also to human papillomavirus (HPV). Here's what we know.
Marcia Cross' journey with cancer has involved chemotherapy and symptom flare ups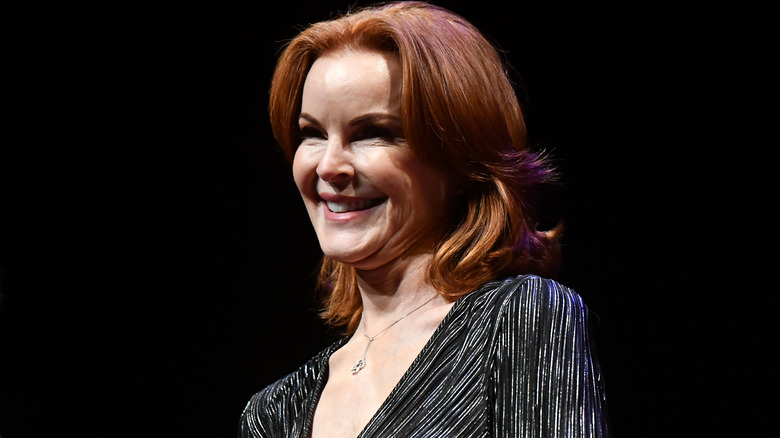 Scott Dudelson/Getty Images
Sometimes, television shows like "Desperate Housewives" offer hidden details that only fans notice, and the same can be said for fans' connections to the actors in these series. Such is the case for many with Marcia Cross, the actor who never stops performing no matter how difficult life gets. According to Insider, Cross' anal cancer has been in remission since 2018 following her 2017 stint in chemotherapy.
Cross' cancer caused unexpected issues for the star, including mouth sores and stomach troubles, but she's always remained positive. "For whatever reason, I don't have any shame about [having anal cancer]," Cross has said on the record. "I'm a big fan of the anus." However, she didn't have these symptoms at first. According to CNN, Cross found out about the cancer from a routine anal exam administered by her gynecologist.
"I was so not thinking anything was wrong because I didn't have any symptoms, and she gave me an exam and came around and said, 'Well, I just want you to know, whatever it is it's curable," Cross explained, per CNN. "It was like 'What? What are you talking about?'" She was ultimately diagnosed in 2017, the same year in which she completed her chemotherapy, but her symptoms didn't flare up until she'd already known about the cancer.
"Here's the thing, I wasn't interested in becoming the anal cancer spokesperson. I wanted to move on with my career and my life," Cross later said, though she's handled the "spokesperson" role with grace. Cross has remained in remission since 2018.