The Woman Who Co-Wrote Barbra Streisand's 'The Way We Were' Has Died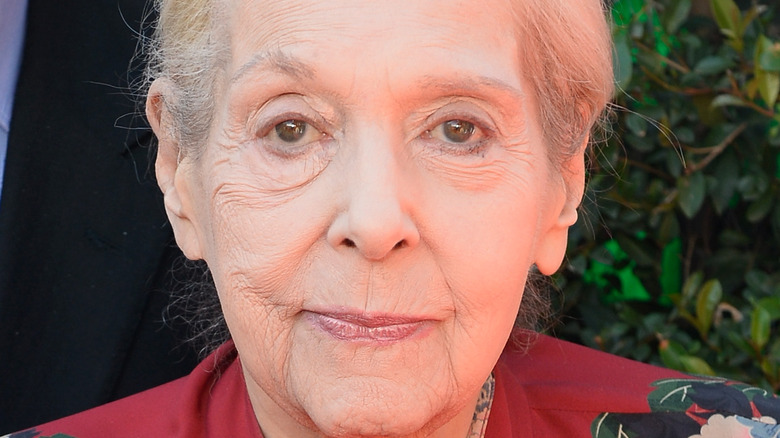 Stefanie Keenan/Getty Images
Legendary lyricist Marilyn Bergman died early Saturday morning at the age of 93, per Deadline. Throughout her long life, Bergman won multiple Oscars, Emmys, and Grammys. The entertainment industry has lost one of its greats and many are mourning her death. Let's look back on all that Bergman accomplished.
Bergman died in her Los Angeles home, per Deadline, due to respiratory failure not related to COVID-19. She was surrounded by family at the time of her death and reportedly went peacefully. Bergman's daughter, Julie Bergman, confirmed Marilyn's passing in a phone call with CNN. "She has been declining for the last couple of years, and in the last several weeks, it was clear that she was getting ready to leave, and she died very peacefully without any pain or struggle," she said. "My father and I were with her, and it was beautiful, and she looked beautiful, and it was very peaceful."
Upon Marilyn's passing, fellow Oscar-winning songwriter and current ASCAP president and chairman, Paul Williams, released a statement about her impact. "It is with deep sadness that I personally, and all of ASCAP, mourn the passing of Marilyn Bergman, one of the greatest lyricists who ever lived and truly ASCAP royalty," the statement reads, (via Rolling Stone). "She was a brilliant songwriter who together with her husband gave us some of the most beautiful and enduring lyrics of all time ... Our community will miss her intelligence, her wit and her wisdom. Alan — we mourn with you."
Marilyn Bergman's life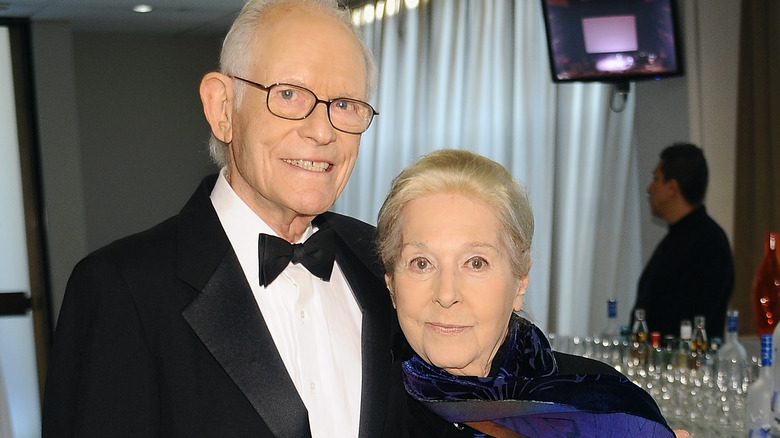 Stefanie Keenan/Getty Images
Many in the music world took to Twitter to express their sadness over Marilyn Bergman's passing, including her close friend Barbra Streisand. Together, the two worked on Bergman's famous song "The Way We Were." "Marilyn and Alan Bergman were like family, as well as brilliant lyricists," Streisand tweeted. "We met over 60 years ago backstage at a little night club, and never stopped loving each other and working together. Their songs are timeless, and so is our love. May she rest in peace."
Bergman was born in 1929 and started in music early. She majored in music at the New York High School of Music and Art before studying Psychology and English at New York University, per People. She then moved to Los Angeles to begin her career, a move that would ultimately lead her to Alan Bergman, her future husband and work partner. Together, the two won Oscars for their songs "The Windmills of Your Mind" and "The Way We Were," and one for their score for "Yentl." Their song "The Way We Were" also earned the couple a Golden Globe and a Grammy, in addition to Emmys for "Sybil," "Queen of the Stardust Ballroom," "Ordinary Miracles," and "A Ticket To Dream." They are in the Music Hall of Fame.
Along with professional success, Alan and Marilyn also grew their family; they share daughter Julia who brought them their granddaughter Emily Sender. Marilyn was surrounded by family at the time of her death.