This Is How The Royal Family Greeted Kate Middleton On Her 40th Birthday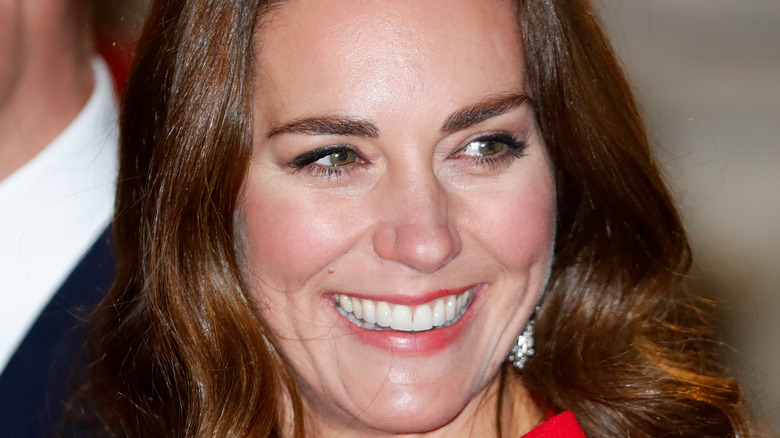 Max Mumby/indigo/Getty Images
Kate Middleton turned 40 years old on Sunday, January 9, and as such, many are celebrating the Duchess of Cambridge's special day. According to People, Kate, who's a staunch supporter of the monarchy (and in the eyes of many, the exact opposite of Meghan Markle), honored both Queen Elizabeth II and Princess Diana of Wales in her birthday portraits, which were released on Saturday, just one day prior to the duchess' birthday.
In one portrait, the duchess wore a pair of diamond earrings that actually belong to Elizabeth, the longest-reigning monarch in British history (via Reuters). Royal experts even recently revealed that the 95-year-old queen will be relying on Kate more than ever, and this, too, makes sense. She and Prince William have stuck by the queen's side while the rest of the royal family has been mired in controversy for myriad reasons.
Then, another portrait, per People, featured Kate wearing diamond and pearl earrings that belonged to the late Diana, who died in a tragic car accident in 1997. These not only show Kate's dedication to the crown, but also the legacy of powerful women that came before her.
Kate honored her family through her birthday portraits, but how has the royal family honored her on this milestone birthday?
A handful of royals have wished Kate Middleton happy birthday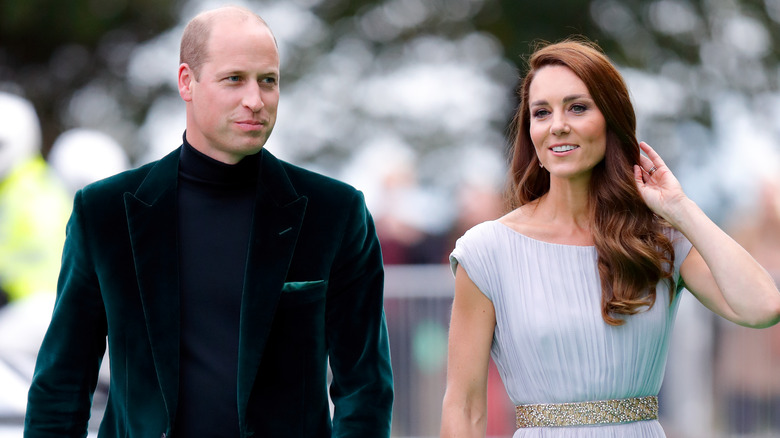 Max Mumby/indigo/Getty Images
All eyes have been on the royal family for some time now, especially as shock waves continue to uproot some of their relationships. However, many royal family members sent Meghan Markle happy birthday wishes in 2021 via social media, so all eyes shifted to Kate Middleton's 2022 birthday to see if this act would be reciprocated. According to Entertainment Daily, Meghan and Prince Harry, the Duke and Duchess of Sussex, have not made a public birthday message celebrating the Duchess of Cambridge's milestone as of publication.
However, other royals have posted public messages for Kate. The official royal family Twitter account posted a series of four photos featuring Kate with Queen Elizabeth with a sweet birthday message, but Elizabeth's account isn't the only one that did so. Prince Charles and Camilla Parker Bowles' Twitter account posted photos of Kate with a birthday message as well. Interestingly, both accounts shared the exact same message, just with a different emoji. They both read, "Wishing The Duchess of Cambridge a very happy 40th birthday today!" While the queen's message had a red balloon emoji, Charles and Camilla's had a birthday cake emoji.
It remains unclear if Meghan and Harry will publicly reach out, but it's undoubtedly clear that Prince William has also given his wife many well wishes for her birthday, even if his haven't been as public. According to the Daily Mail, Kate has felt the love so much during this birthday that she even took to Twitter to write personal responses to birthday wishes in a rare move for a royal.