Bob Saget's Last Social Media Message Is Heartbreaking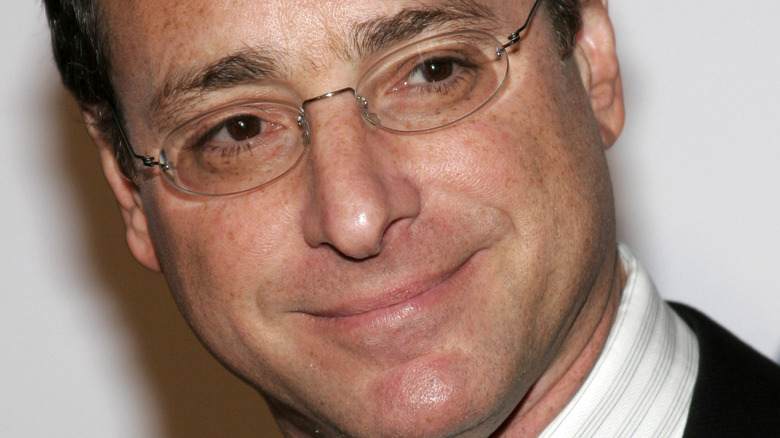 Tinseltown/Shutterstock
Bob Saget died at the age of 65 on January 9 in Orlando, Florida, mere hours after he sent his last tweet in the late night/early morning hours on the same date. Sharing with fans after a successful performance in Jacksonville the previous evening, the comedian and actor began, "Loved tonight's show [Ponte Vedra Concert Hall] in Jacksonville. Appreciative audience. Thanks again to [Tim Wilkins] for opening. I had no idea I did a 2 hr set tonight," (via Twitter).
This startling jump from a forward-thinking post to an abrupt ending has fans reeling. Says one reader, "Please please tell me this ain't true" while another adds, "How can this be true? How can it happen like this?" (via Twitter). Unfortunately, this news has been confirmed by multiple sources, including the Orange County Sheriff's Office who adds, "Earlier today, deputies were called to the Ritz-Carlton Orlando, Grande Lakes for a call about an unresponsive man in a hotel room. The man was identified as Robert Saget [and] pronounced deceased on scene. Detectives found no signs of foul play or drug use in this case," (via Twitter).
One attendee of the show has since reflected, "Wow, what a HONOR it was to witness Bob's last comedy show and last moments on this earth. Bob went almost two hours over his normal set time and made the whole audience feel loved. He cracked jokes applicable to all ages and political parties," (via Instagram).
Saget's show the previous evening had taken place in nearby Jacksonville as part of a planned tour.
Saget's many tour dates have been cut short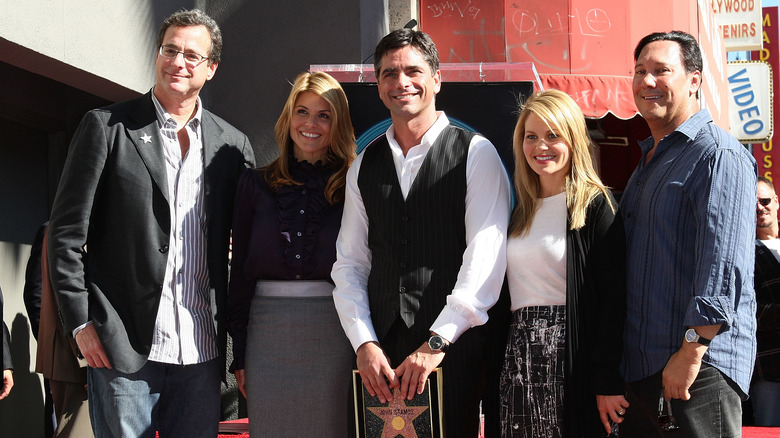 Frederick M. Brown/Getty Images
Clearly looking forward to the future, Bob Saget's last tweet concluded, "I'm happily addicted again to this sh**. Check BobSaget.com for my dates in 2022," (via Twitter). The comedy legend had performed in Orlando on January 7 at Hard Rock Live and January 8 at Ponte Vedra Beach Concert Hall. He was next scheduled for January 28 at Palm Beach Improv in West Palm Beach, Florida, according to his website. Ticketmaster had also listed dates for the comedy performance across the United States during spring and summer of 2022, with locations including Hawaii, Massachusetts, and multiple nights in Texas.
The touring of Southern states was a favorite of Saget's and an area of the U.S. he had visited many times. Sharing in an interview he describes the experience, "I've always played The South. Bible Belt people love me. They love my dirtier stuff more than anything else, and there's always a mixture in my work, but it's not as blue as half the people you're watching these days," (via AL.com). In reference to politics and humor, he elaborates, "So The South is no different than anywhere else. You talk to people like they're people."
Saget's opening act on his final night was fellow stand-up artist Tim Wilkins, who describes himself as a "20 year veteran stand-up comedian, TV and radio personality, speaker and writer," (via Tim Wilkins). Both industry veterans and audiences were treated to Saget's experience and modern wit.
Thanks for the memories Mr. Saget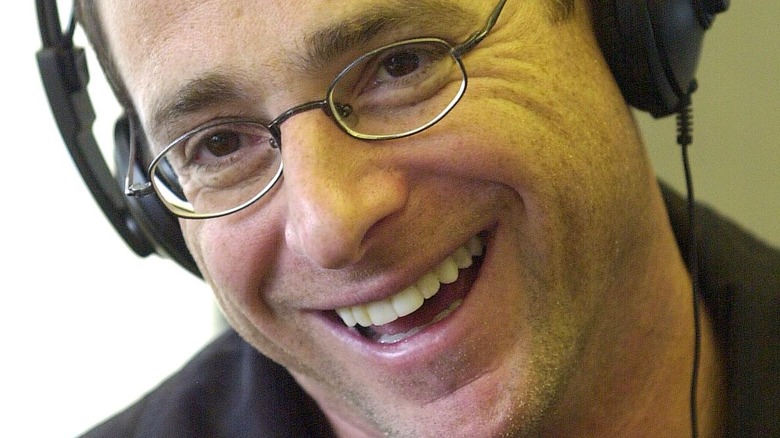 Bill Greenblatt/Getty Images
Ponte Vedra Concert Hall had tweeted one of Bob Saget's own posts (later deleted) by the author sharing their anticipation of what would be his final performance on Twitter, demonstrating once again that Saget truly enjoyed the stand up comedy experience. Speaking on his love of standup, Saget pointed out that his comedy was very much his in this form. Said Saget in 2021, "My stand-up is a place where I have full control over it. No one's editing it. Sometimes it should be edited. But I get to engage with the audience and get to just be myself, and it's like I'm in their living room and they're in my living room," (via AL.com).
Shared a grateful fan upon witnessing his final performance, "Over and over he stressed the importance of this world needing more comedy and finding more common ground with everyone around you. Bob recently released his own podcast that is definitely worth listening to. In addition, he was in the midst of filming a special, stay on the look out for it! 'I'm there for ya, babe'" (via Instagram).
While tributes and condolences pour in online for this favorite television dad, our heartbreak can be lessened somewhat by Saget's sheer volume of laughs left behind in the form of comedy television, podcasts, books, live performances, and memorable hosting and narration (via IMDb). RIP Bob Saget, and thank you for the memories, the laughs, and the love to all those around you.