What Bob Saget Was Doing In His Final Year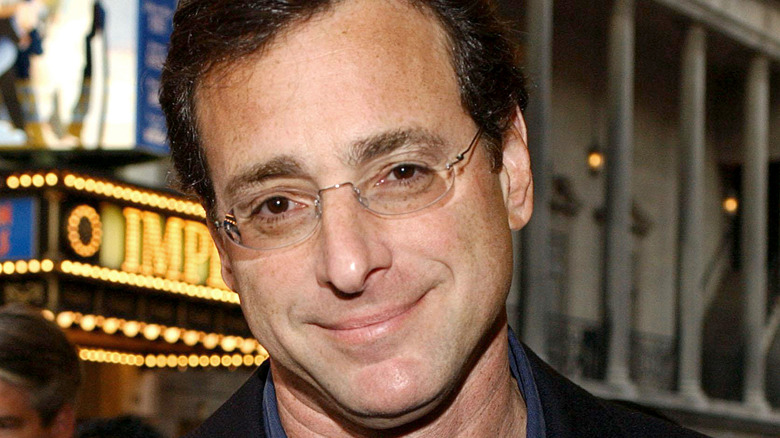 Everett Collection/Shutterstock
The death of Bob Saget has sent shockwaves throughout the entertainment industry, not to mention his legions of fans. The actor and comedian died suddenly in his Orlando, Florida hotel room on January 9 (via TMZ). An investigation into his death is ongoing, but as of this writing, the Orange County Sheriff's Office "found no signs of foul play or drug use" (via Twitter).
Best known for playing "America's Dad" Danny Tanner on "Full House" and its sequel, "Fuller House," Saget was also the host of "America's Funniest Home Videos" and the voice of "future" Ted Mosby in "How I Met Your Mother," among numerous other television appearances. Off-screen, he was married to his second wife, Kelly Rizzo, and had three daughters. 
Saget was literally working right up to the end of his life. At the time of his death, he had just performed the second show in his new "I Don't Do Negative Tour," which was to have run through June 18, taking him from Florida to Oklahoma City, Dubuque, Phoenix, Honolulu, and other cities. Less than a day before his death, Saget tweeted, "Loved tonight's show @PV_ConcertHall in Jacksonville. Appreciative audience. Thanks again to @RealTimWilkins for opening. I had no idea I did a 2 hr set tonight. I'm happily addicted again to this s***." He also included a link to his website, which crashed almost immediately after the news of his death broke.
In addition to his standup tour, Saget made the most of his remaining months on Earth. 
Touring, directing, and fundraising filled Bob Saget's final months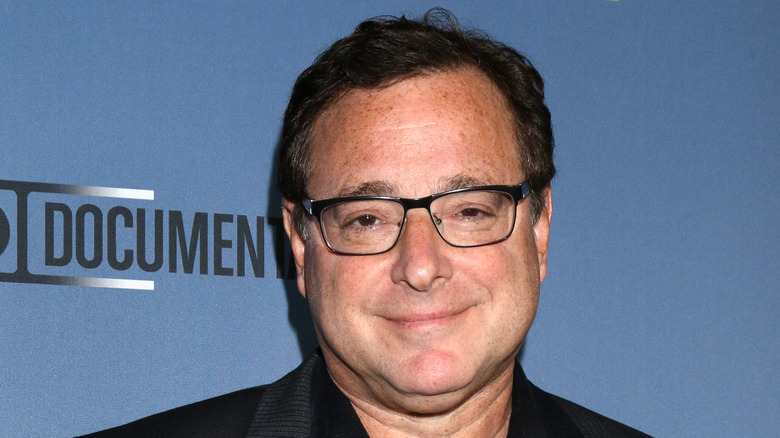 Kathy Hutchins/Shutterstock
Though his "Full House" role brought him his greatest fame, Bob Saget wasn't content to sit on those laurels. His career expanded beyond his sitcom success to projects such as his own podcast, called "Bob Saget's Here for You."
2021 was a characteristically busy year for the comedian, as evidenced by his Instagram page. His podcast guests included Jason Alexander ("Seinfeld"), B.J. Novak ("The Office"), Andrew Yang ("SNL"), George Lopez, and Ed Asner, who died not long after the interview. Returning to his first love of directing, he had been helming a documentary about another legendary comedian, Martin Mull; he interviewed Patton Oswalt and Michael McKean for the film.  
Last year, Saget continued his fundraising work on behalf of The Scleroderma Research Foundation. This nonprofit is dedicated to the research for a cure for scleroderma, a devastating autoimmune system disease that causes an excess of collagen to build up in the tissues and organs. "I lost my sister to scleroderma years ago because the science wasn't there — and the doctors she went to did not understand her disease," he wrote in one post. 
As busy as he was last year, it seems Saget didn't forget the people and traditions that meant the most to him. In the final few months before his death, he posted a photo of his Hanukkah menorah, a tribute to Betty White, and a birthday greeting to "Full House" actor Dave Coulier, joined by their costar John Stamos. Read them and get your tissues ready.