Inside Bob Saget's Relationship With Dave Coulier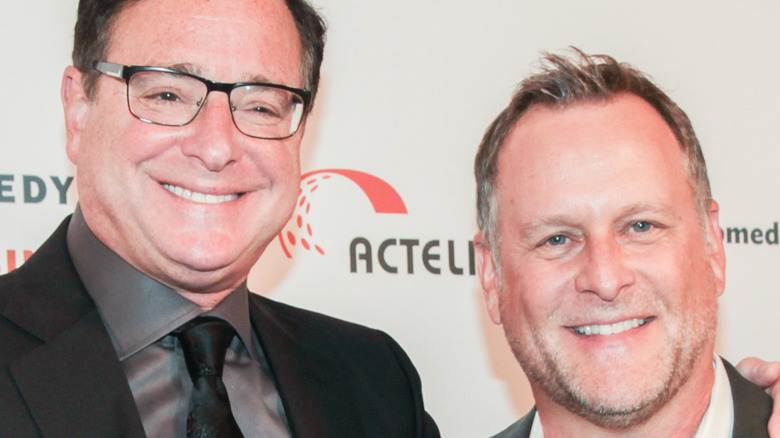 Kathryn Page/Getty Images
In 1987, viewers across America tuned in to watch the fictional Tanner family on the premiere of a new sitcom called "Full House" (via IMDB). On Sunday, January 9, the devastating news broke that Bob Saget, the comedian and actor best known for playing the patriarch of the Tanner family, had died in an Orlando, Florida hotel room following a Saturday evening performance at the age of 65 (via The New York Times). Saget, known also as "America's Dad," left family, friends, and former cast members devastated by the loss.
The cast of "Full House" looked like the perfect family on camera, likely due to the fact that the actors maintained a close relationship off-camera as well. When asked by the Argus Leader about his relationship with his cast mates, Saget replied, "There is a family aspect to our relationship, which is a lot of people to have that feeling to." While Saget met most of the "Full House" cast on-set, one cast member and fellow Tanner family father figure had been in Saget's life for years before production began on the show.
Bob Saget and Dave Coulier go way back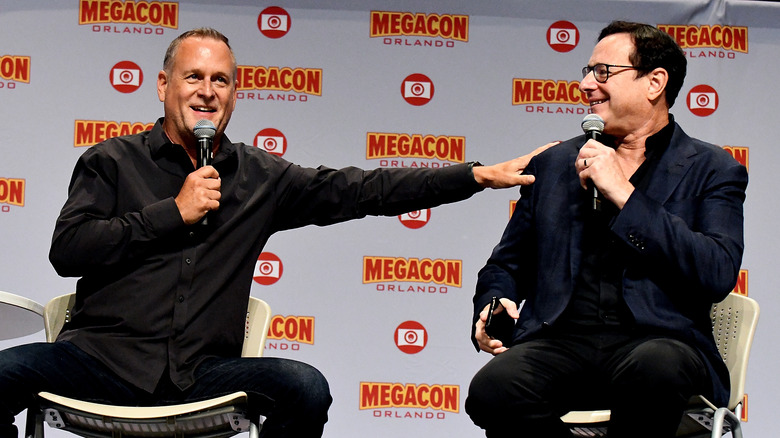 Gerardo Mora/Getty Images
Most fans know that before Bob Saget was known as Danny Tanner on "Full House," he had already begun his comedy career (via Michigan Live). What's some may not know, however, is that another cast member was performing alongside Saget in the early days of their careers. That cast member was Dave Coulier, who played Danny Tanner's best friend, Joey Gladstone, on the series.
Saget met Coulier when he was 18 — they were both coming up in the comedy scene in Detroit (via Bustle). Coulier recalled looking up to Saget, saying, "Saget came in on this comedy short tour and did a guest set with two other comedians from the West Coast and I watched them and I said, 'Oh man. These guys are so good. That's what I want to be.'" Eventually, the duo made their way to Los Angeles to pursue their careers, and, in the early days, Coulier slept on Saget's couch while he was trying to gain momentum. The two were both cast as main characters on "Full House" and remained close friends until Saget's untimely death.