Candace Cameron Bure Shares Heartbreaking Tribute To Bob Saget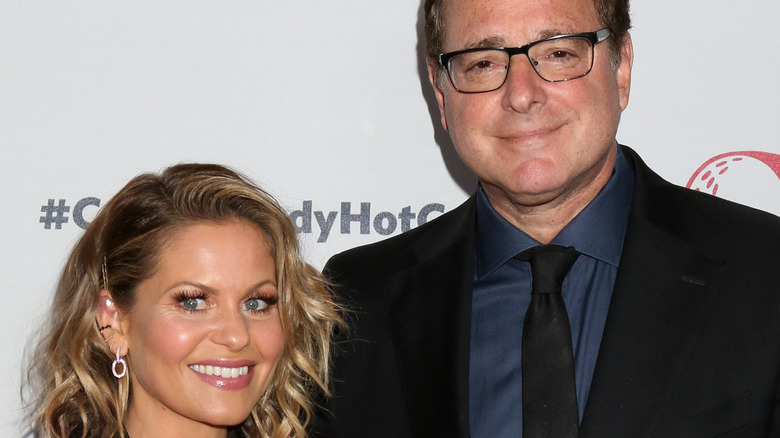 Eugene Powers/Shutterstock
News that actor Bob Saget passed away at age 65 left his family, friends, former co-stars, and fans stunned. Tributes immediately poured in after news broke that the "Full House" actor had died. One of Saget's long-time co-stars, Candace Cameron Bure, who portrayed his eldest daughter DJ Tanner on "Full House," shared a tweet expressing her dismay at learning that her TV dad had passed away.
Candace Cameron Bure starred with Bob Saget on "Full House" and then on the series reboot "Fuller House," according to TV Line. The two were co-stars during its eight-season run on ABC from 1987 to 1995. Saget portrayed Danny Tanner on the show and US Weekly reported that John Stamos, Dave Coulier, Jodie Sweetin, Mary-Kate and Ashley Olsen, Andrea Barber, and Lori Loughlin also starred on the show. 
In 2016, Netflix rebooted the franchise, so they had the opportunity to act together again in "Fuller House," which ran for five seasons on the popular streaming network. The Netflix series, which didn't include the Olsen twins, ended in 2020.
Bure took to Twitter to remember her friend and long-time co-star. Read on to find out how the actress honored the late Saget shortly after learning of his death.
Here's how Candace Cameron Bure remembered her on-screen dad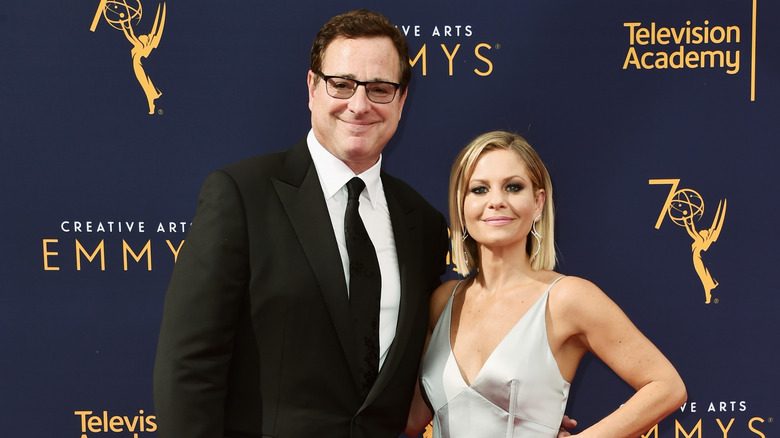 Alberto E. Rodriguez/Getty Images
On Twitter, Candace Cameron Bure revealed she was at a loss for words after hearing the heartbreaking news. "I don't know what to say," wrote Burr in a tweet along with a broken heart emoji. "I have no words. Bob was one of the best humans [sic] beings I've ever known in my life. I loved him so much."
In mere minutes, fans reacted to Bure's words. Tens of thousands hit the "like" button, and many responded with some of their favorite pictures of the two actors together over the years alongside heartfelt condolences. One fan replied, "Candace, my first thought was of you when I heard. I've seen every episode of Fuller House and have come to love the Full House Family stories. Please accept my heartfelt condolences at your immense unfathomable loss. I share your shock. Will pray for you" (via Twitter).
The two shared a close relationship, and Bure spoke about the "Full House" group chat to US Weekly just last year. "We talk almost every day, and we have several group chats that are going. Sometimes the texts are endless," she told the publication in April 2020. "I'll walk away from my phone and come back to 45 texts, and they're usually all from Bob Saget." She also revealed that Saget was the funniest member of the chat. Bure, and her other co-stars, will miss Saget after his sudden death.