Candace Cameron Bure Has One Condition For Anyone Who Dates Her Kids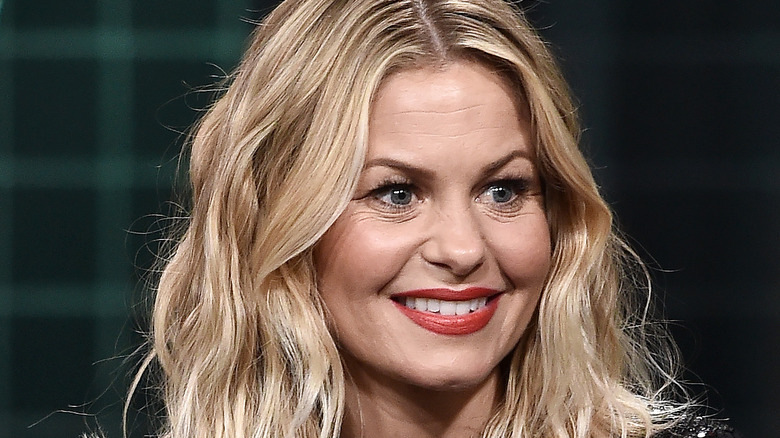 Steven Ferdman/Getty Images
Candace Cameron Bure has made no secret about how she lives her life. The "Fuller House" star has been open about her religious beliefs and has often spoken out about them. She's also talked candidly about her marriage and how her Christianity factors into her relationship with her husband, Val Bure. Candace and Val share three children together, Lev, Maksim, and Natasha. According to Moms.com, Candace has a set of non-negotiable rules when it comes to parenting her children. The kids would reportedly do chores and have limited screen time during their younger years. In addition, they also grew up following the teachings of the Bible.
"I've always been a woman with faith values and family values, as has my husband. And that's how we wanted to raise our kids," Candace revealed back in March, per Yahoo. The actress also admitted that it's become more difficult to parent the trio now that they're all young adults. "It's really challenging as a parent of young adults to help them navigate their new life because these are transitional years for them," she said, adding that parents are always their children's biggest example no matter what their age. Meanwhile, it seems that Candace may have expectations for anyone that her children are romantically involved with as well.
Candace has high hopes for her children's future partners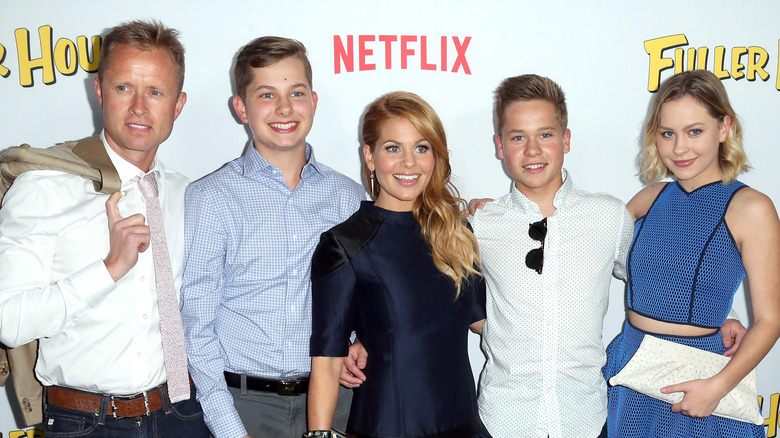 Frederick M. Brown/Getty Images
Candace Cameron Bure recently spoke to Us Weekly about her children and their love lives. The "Full House" alum says that when all is said and done she really wants her children to have strong relationships and has some big hopes for whoever they chose as their life partners. "When it comes down to it, I just want [their significant others] to love Jesus the way I love Jesus. That's all I really want. Is that too much to ask for? Yeah. It's not too much," she told the outlet.
Candace went on to reveal that her oldest child, Natasha, 22, is "dating a lot", and that she hopes she's choosing the right men to invest her time in. "She just wasn't telling me about all of her dates at the time. She is dating, and I'm good with that. I'm happy. She has to date the right guys." In addition, the actress admits that she's not above setting up her kids if she finds someone that would be a "potentially good prospect" for one of them. "If you know they're from a good family and you know they might get along, we'll do [that.] For sure," she said.
Earlier this year, Candace's oldest son, Lev, 21, called off his engagement only eight months after popping the question. The actress confirmed the news in April, revealing that her son was doing well and that the split was "mutual." She added, "Nobody's upset and heartbroken" about the engagement ending.