AFV Fans Learned Of Bob Saget's Death In A Devastating Way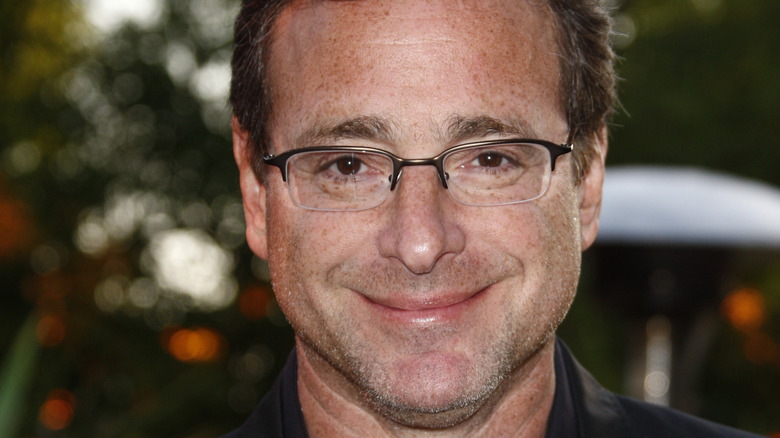 Joe Seer/Shutterstock
It's never easy losing a significant figure from our childhood and nostalgia years. The loss of Bob Saget at just 65 years of age has been ricocheting through social media circles since the news broke on the evening of January 9. Death can be traumatic at any time, but ABC News seems to have kicked viewers when they were already down. As Rex Chapman describes it, "ABC news broke-in on 'AFV' to report Bob Saget's death. What a world," (via Twitter).
In hindsight, maybe ABC could have added a trigger warning, or perhaps simply waited until the evening's laughs were over. With a myriad of different choices available, fans were instead left doubly devastated by the way this news was shared. As one fan on social media complains, "Right as they were announcing the winning video on 'AFV,'" (via Twitter) and another adds, "Kids program – ABC should've reconsidered the timing of this. But, it's all about being first..." in a nod to the breaking news style of today's digital reporting (via Twitter). Other fans, however, find it appropriate sharing, "It's literally the perfect time to announce it, cause one of the biggest roles Bob had was hosting 'AFV,' of course 'AFV' viewers would want to know that," one wrote (via Twitter).
Perhaps the delivery of this news is up for debate, but Saget's impact on television — including this show — requires no rebuttal.
America's Funniest Home Videos will miss Bob Saget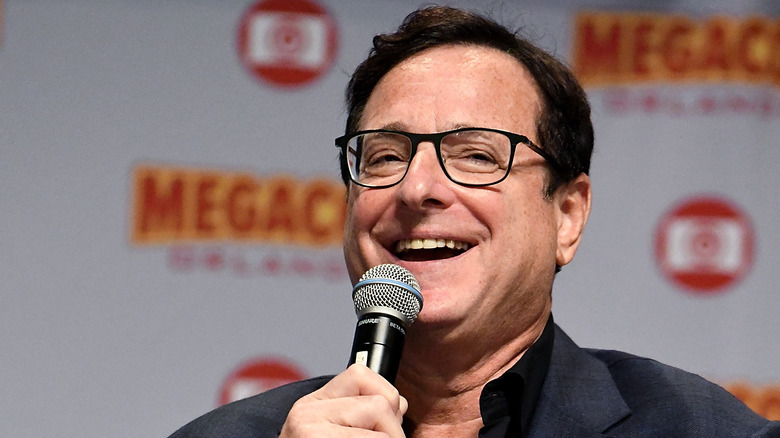 Gerardo Mora/Getty Images
"America's Funniest Home Videos" has evolved significantly over the years to the version currently marketed as "AFV" with Alfonso Ribeiro (via IMDb). A show that began in 1989 when home videos were still VHS, Bob Saget entertained us with home video antics from 1989 to 2019. The show would go move on from the time of the home camcorder to the mobile phone, changing with the times in look and style. Additional hosts such as Ribeiro, Daisy Fuentes, Ernie Anderson, and Tom Bergeron would also become associated with the show's name.
"AFV" announced on their own social media, "We are saddened to hear about the passing of the great @bobsaget. Our thoughts are with his friends and family at this time," (via Twitter). Saget himself noted in 2021 how his longtime television presence helped make him part of so many American's lives. Said Saget, "People feel like they know me." He continued, "And that's what happens from being in people's living rooms when they grew up" (via AL.com).
Many of us grew up alongside both Saget and "AFV." While times have changed, the comforting presence of Saget was always consistent, and viewers will truly miss this comedy legend.